Have you sponsored this project? If so, log in to comment on updates!
5 months, 2 weeks ago
a month after the crowdfunding project
No 'thank you' note is big enough to express my gratitude for everyone who contributed to our project. However, here's a small video of a few of us in the team talking about our experience of being financially supported by YOU - a massive virtual hug to all of you and especially to those who sponsored us with a lot of money. It's a very odd year to do theatre and we feel very blessed for having succeeded with our crowdfunding goals.
If you ever feel like it, please don't hesitate contacting me via the 'contact' option on the right hand side of this page in the 'project creator' details. I'm happy to answers any questions or share more bits of our journey.
Stay passionate and stay safe! X
-Ronja
6 months, 1 week ago
a MASSIVE THANK YOU!
After the two shows taking place in The Corbett Theatre at East 15 Acting School, this journey of The Workman's Wife gets the momentary ending it deserves. The cast and crew want to thank everyone who supported our journey. We hope you enjoyed our live streams yesterday and the day before. It has been a precious journey to walk with this ensemble and team, and we wish to be back on stage with this piece as soon as the theatre field recovers from covid-19 a bit more in the UK.
All the best,
Ronja Siljander, the director
All the photo credits: © East 15 Acting School / Andrew H Williams 2020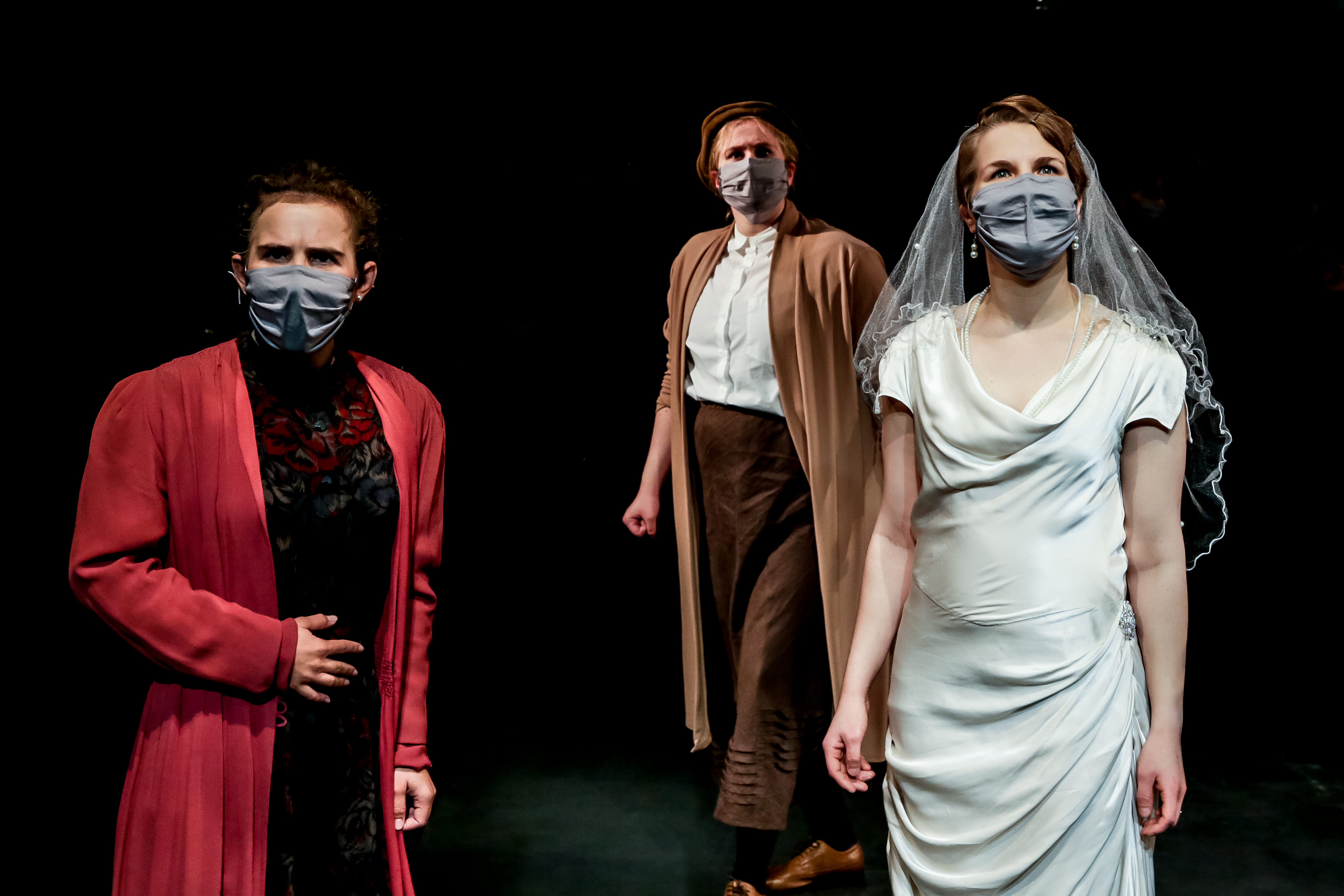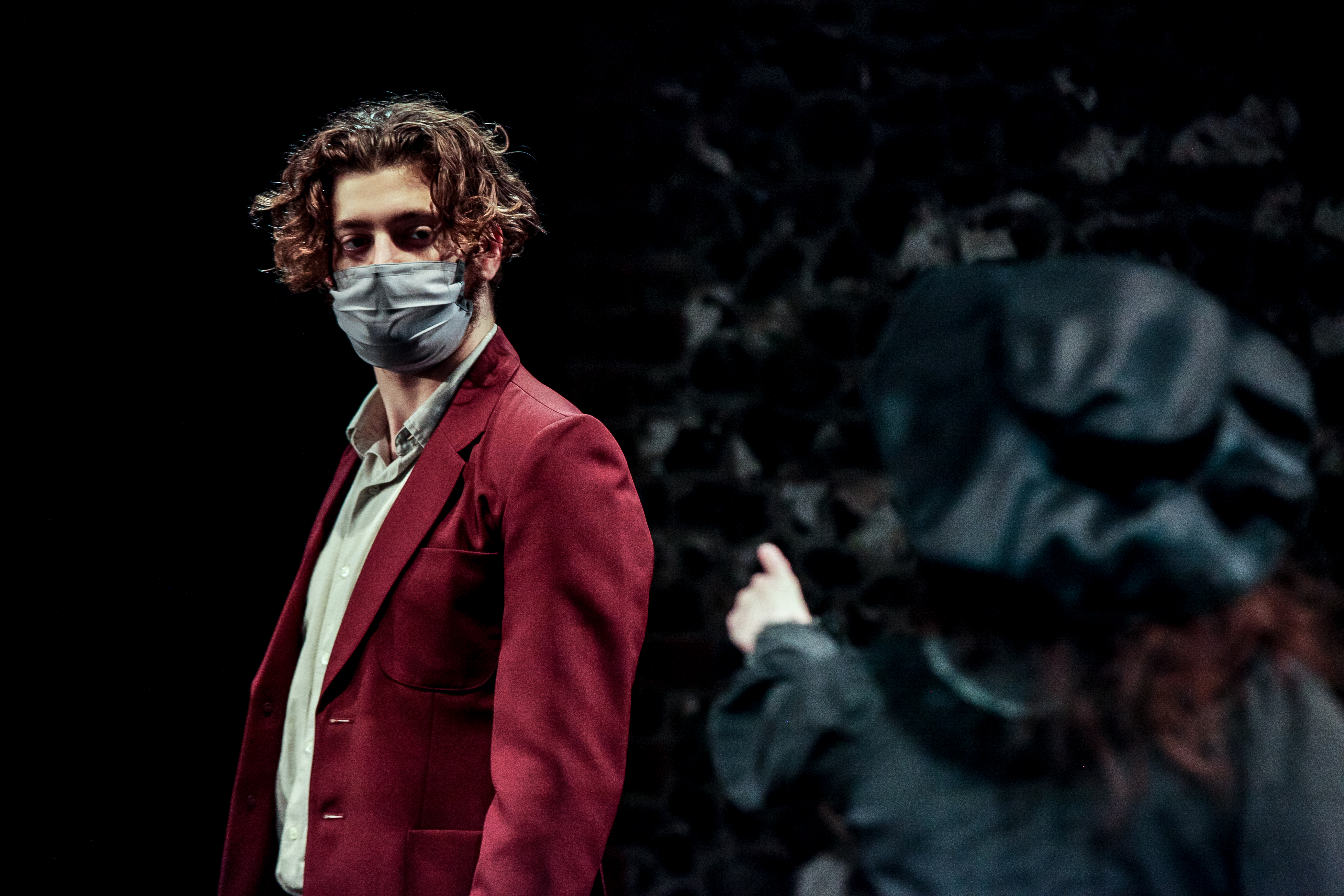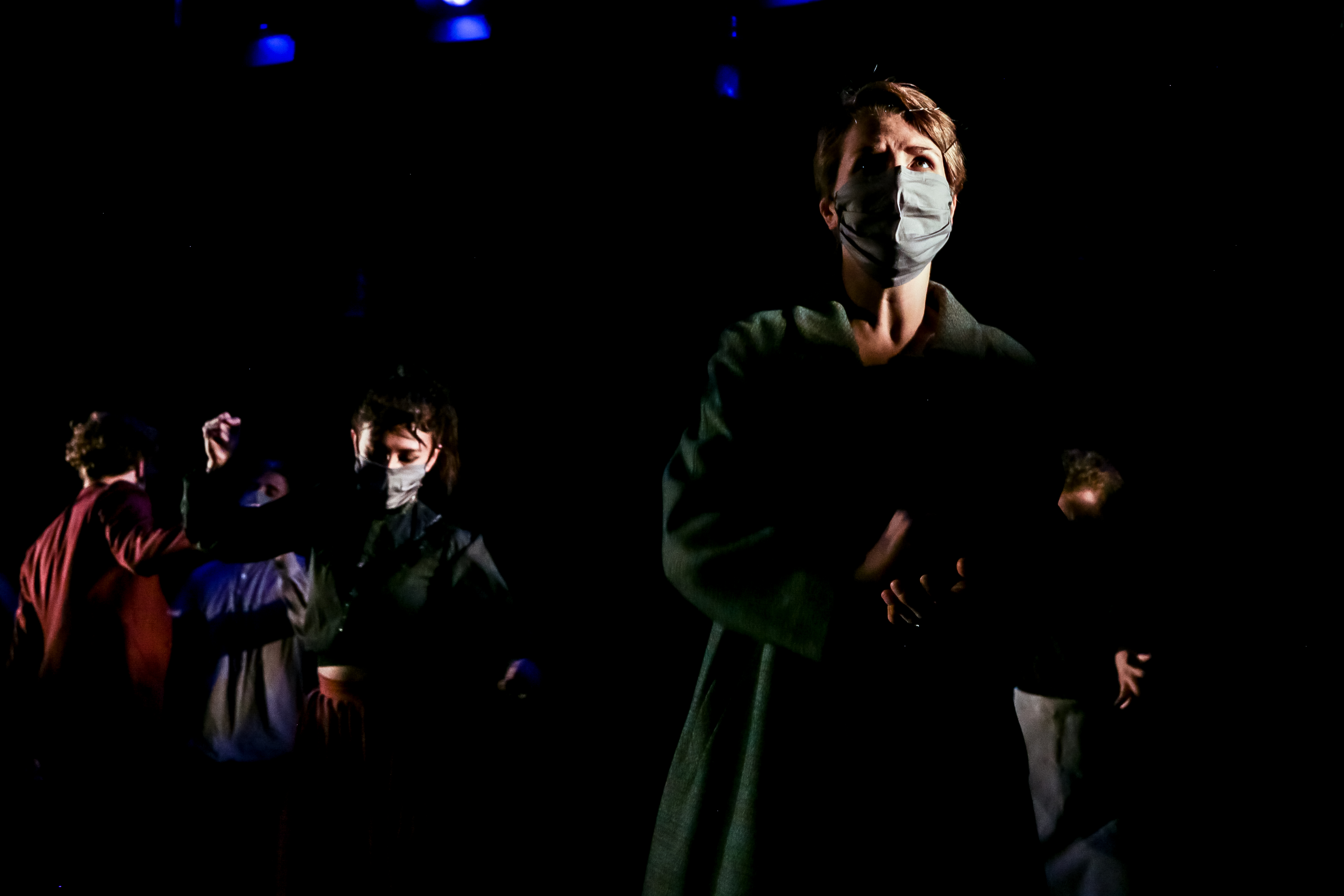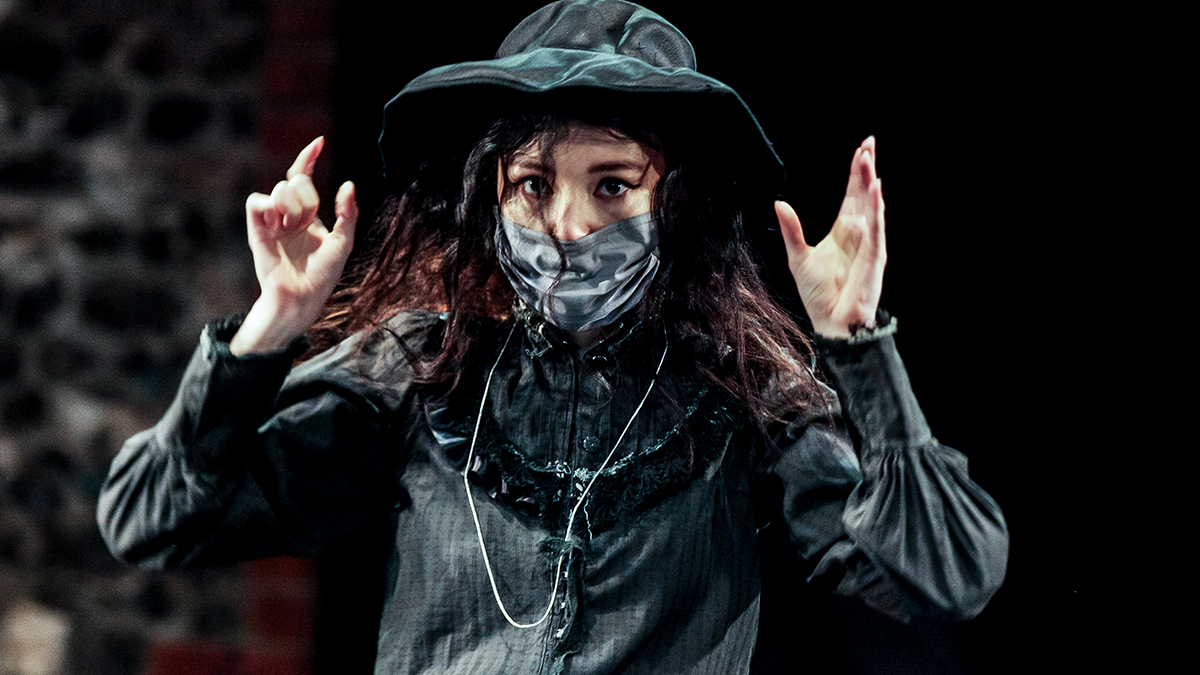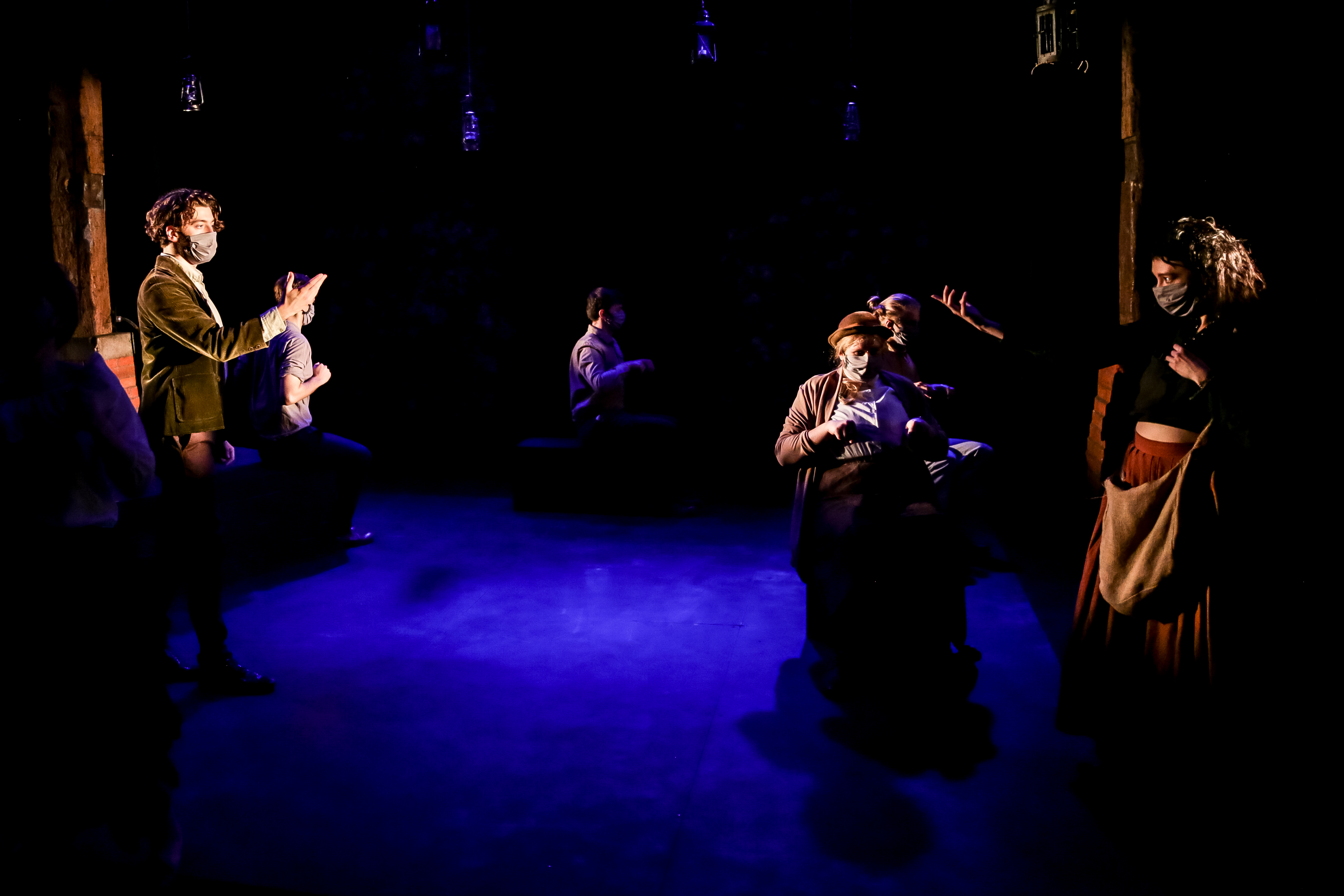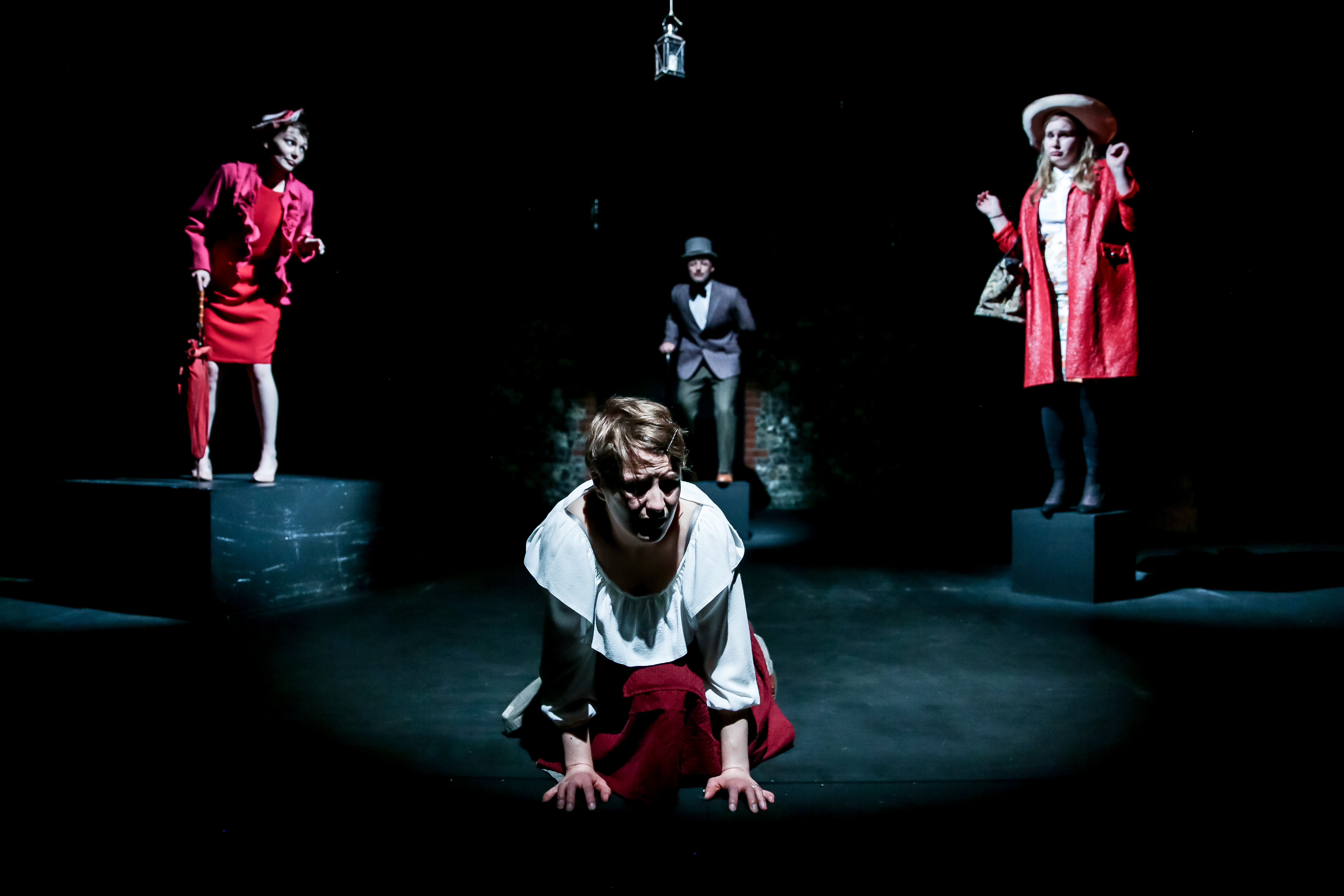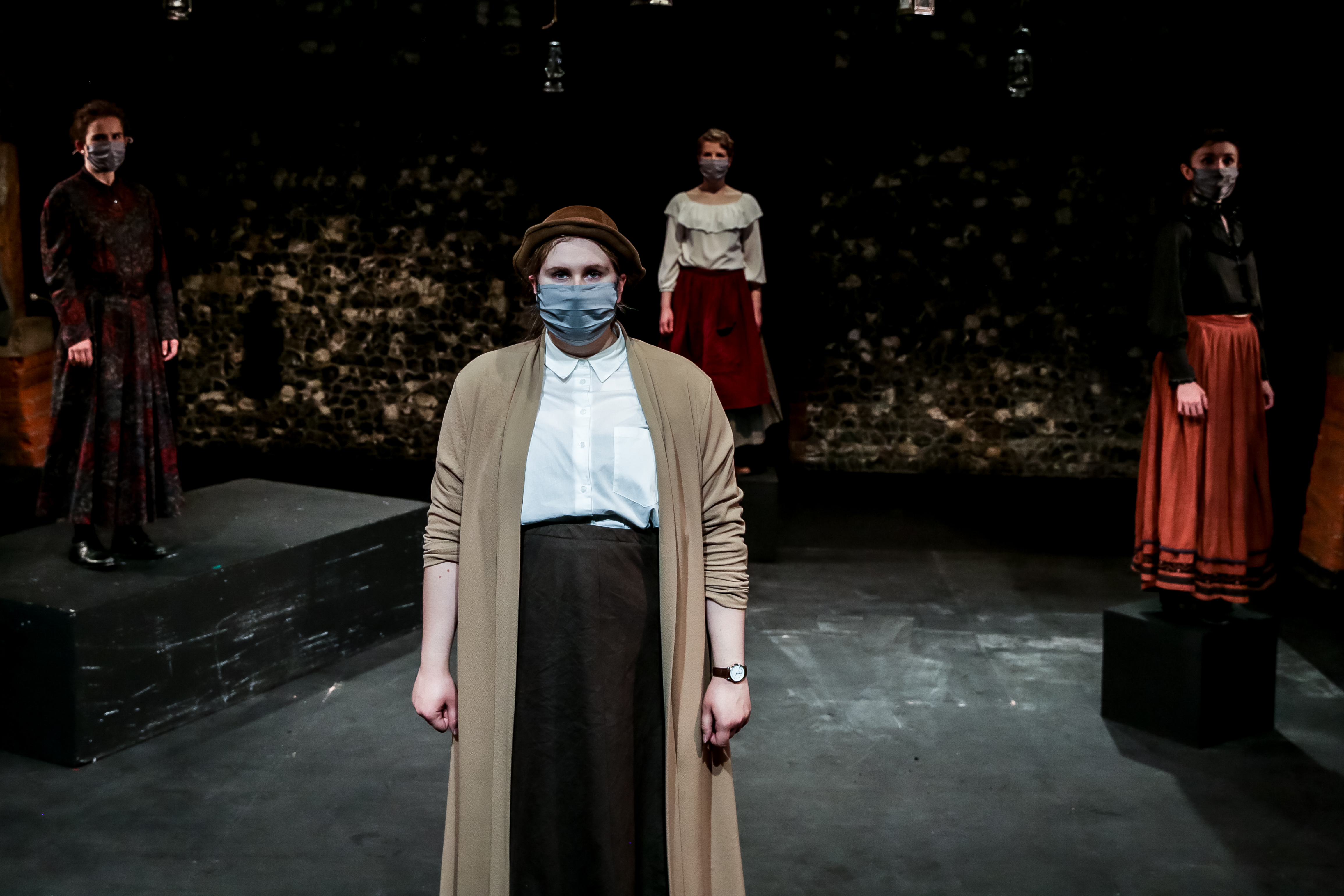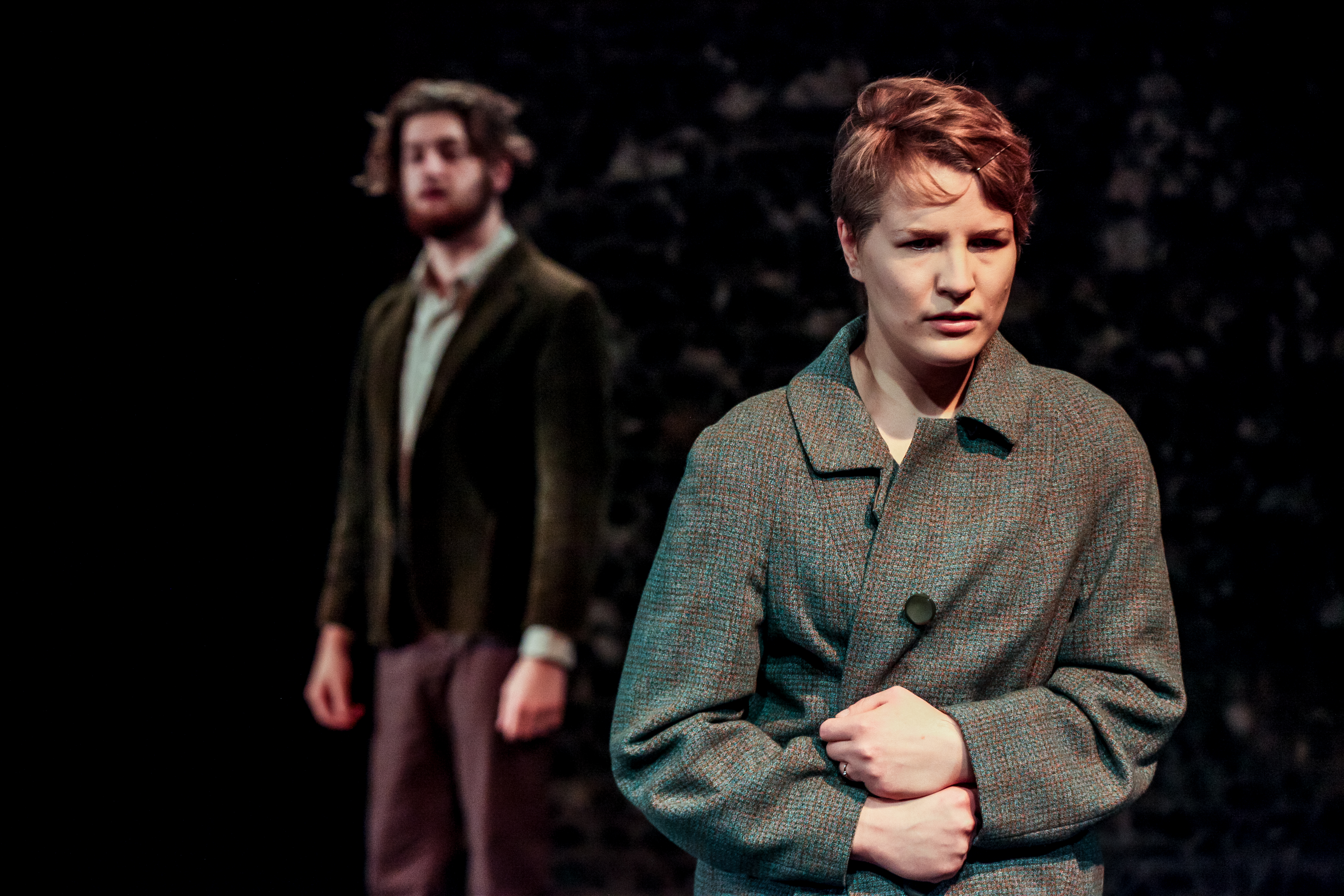 6 months, 4 weeks ago
One week to go with our crowdfunding!
7 months ago
the journey has begun!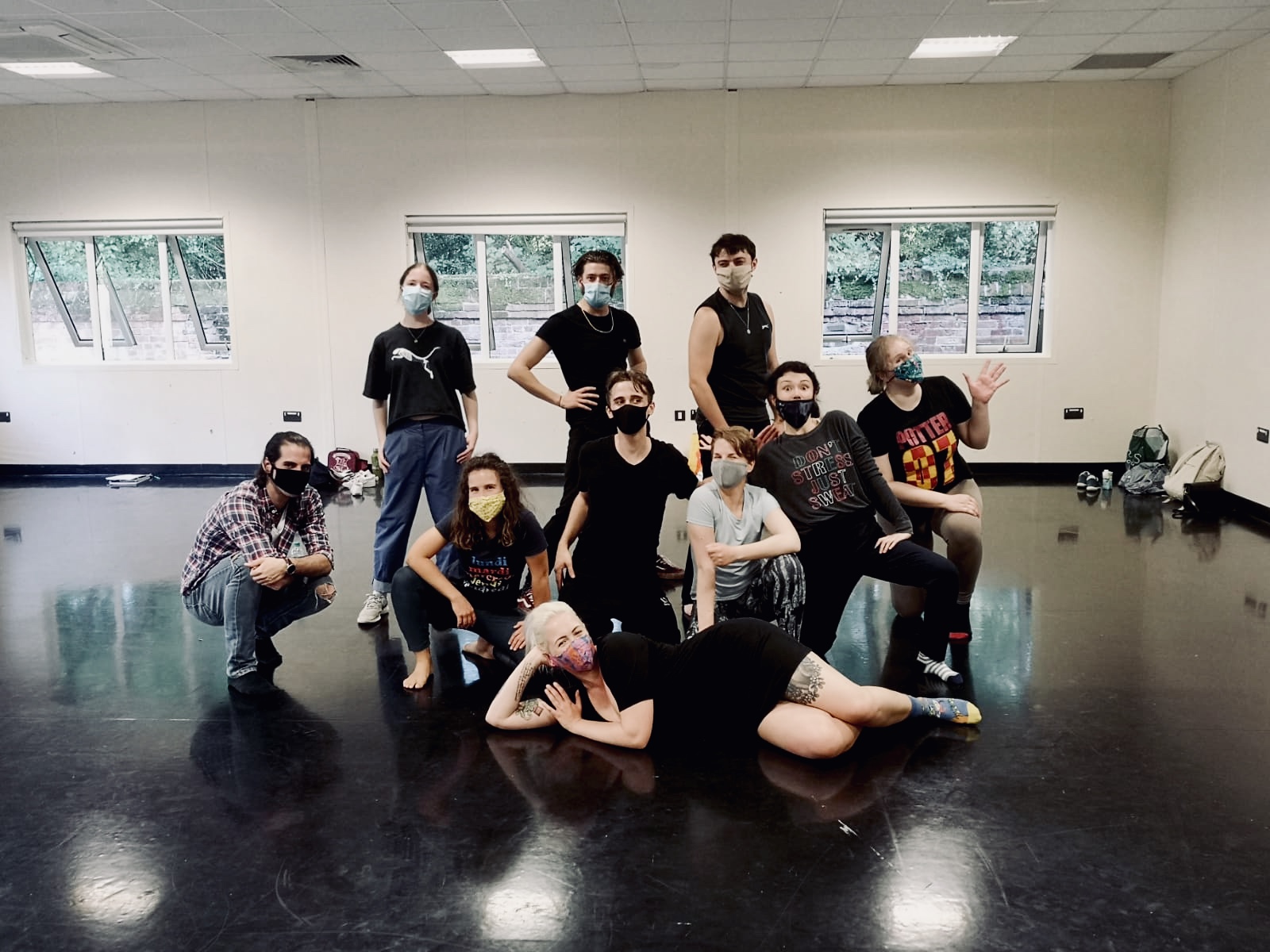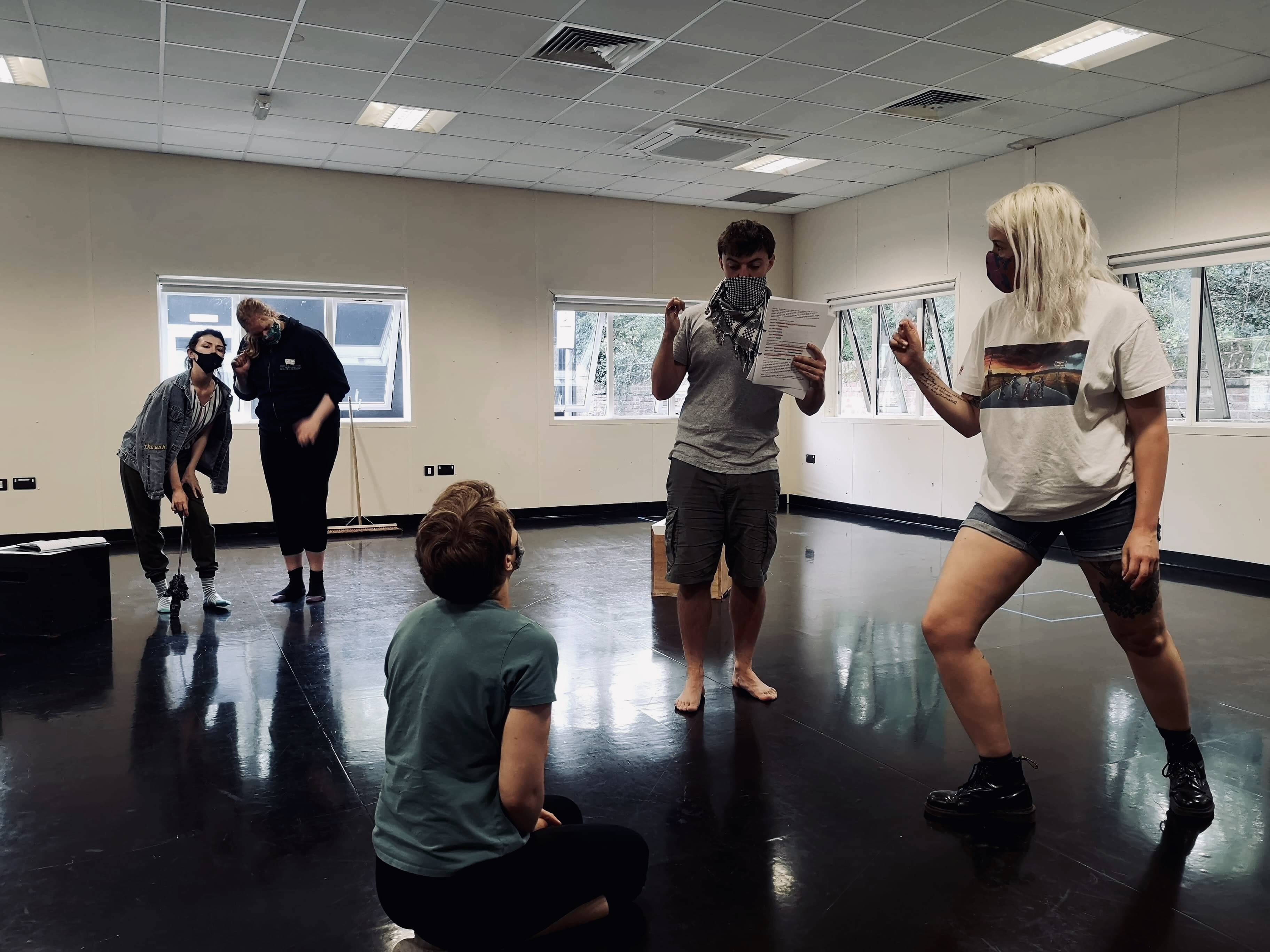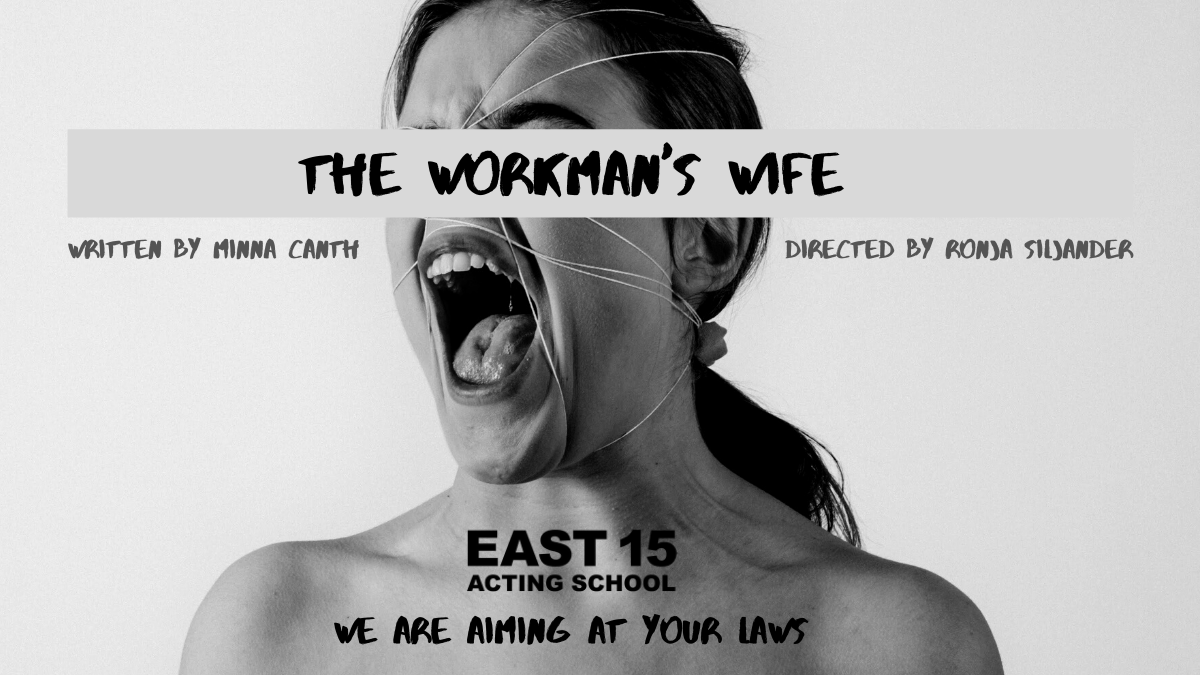 We took the rehearsal space three days ago and, gosh, it feels so good to be back in the rehearsal room, live. As one of the characters in the play says, "my toes are all tickly from the excitement of jumping"! This first rehearsal week is for the skeleton of the play, next week we rock'n'roll with movement and more detailed work. I want to personally thank everyone who has supported us so far. Don't forget to follow our process in Instagram @theworkmanswife! I adore my team from the bottom of my heart. Geez, how good they are. Wonder where we'll end up when just after the first three days the group has had so much laughs and struggle already - both in good amounts.
Everyone needs those laughs to enjoy the process. But as another great woman in the past, Wilma Rudolph, once said: "Believe me, the reward is not so great without the struggle."
Ronja, the director
7 months, 2 weeks ago
1,5 weeks after the launch!
Again, thank you so much for the support we've received for our project already: be it a pledge, a comment here in Click or a private message through FB or Instagram or a word or two from a family member or a friend, every bit of support is valuable and giving us more energy to go the distance!
Additionally, we've heard there has been some confusion about the pledges and especially who gets the donations and when. Here's a link to Click's FAQ, you can scroll down to the part 'Pledges' to get more answers if you are thinking to sponsor but are doubting if the money goes to the right direction.
Basically any pledges will be charged from the sponsor's card after the project is completed (in case of our project the date will be the 1st of October!). After the University of Essex has collected all the pledges, they will be transfered to the Project Leader's bank account. In our project the leader is the director. The University of Essex and the Project Leader have signed an agreement concerning the pledges and reporting of the successful project.
We hope that somebody's wish to contribute won't stop halfway through because of these worries. Let us know if there is anything else we can clarify to make your act of support feel the safest possible.
3,5 weeks to go!
7 months, 3 weeks ago
a massive thank you!
The Company has already achieved its minimum - and we are heading towards the target with a great speed (current total is already £1,365)! A huge thank you to every single one of you who has contributed to our journey either financially or by sharing our project further and further. We are very happy and we'll make sure to thank every sponsor individually and with rewards. If you've claimed a reward with a ticket, production merchandise or company sponsor advertisement deals, we will make sure to contact you in the beginning of September for more details. Again, a massive thank you!