Help Fund This Terrifying Queer Horror Play!
A spooky summary (THE TL;DR)
Standing on a Nail: A Queer Horror Story. One of the first queer horror scripts written for theatre. This terrifying new play by Noah Alfred Pantano is ready for its debut premiere at the Lakeside Theatre in Colchester, Essex on February 23rd, 2023. 
1985. A Gay Bar. Five Gay Men. One Creature.
On a particularly slow and uneventful night, five gay men soon find themselves surviving against a paranormal creature locked in the bar's storage closet. They don't know what it is. All they do know is that it will get out. As the night continues, tensions rise as revelations about their messy relationships and own mortality come to a head.
The play was written over the course of 2022 as part of Noah's Masters Dissertation where it received distinction. Now, the play is ready to haunt the University of Essex (and its already haunted theatre) with your help.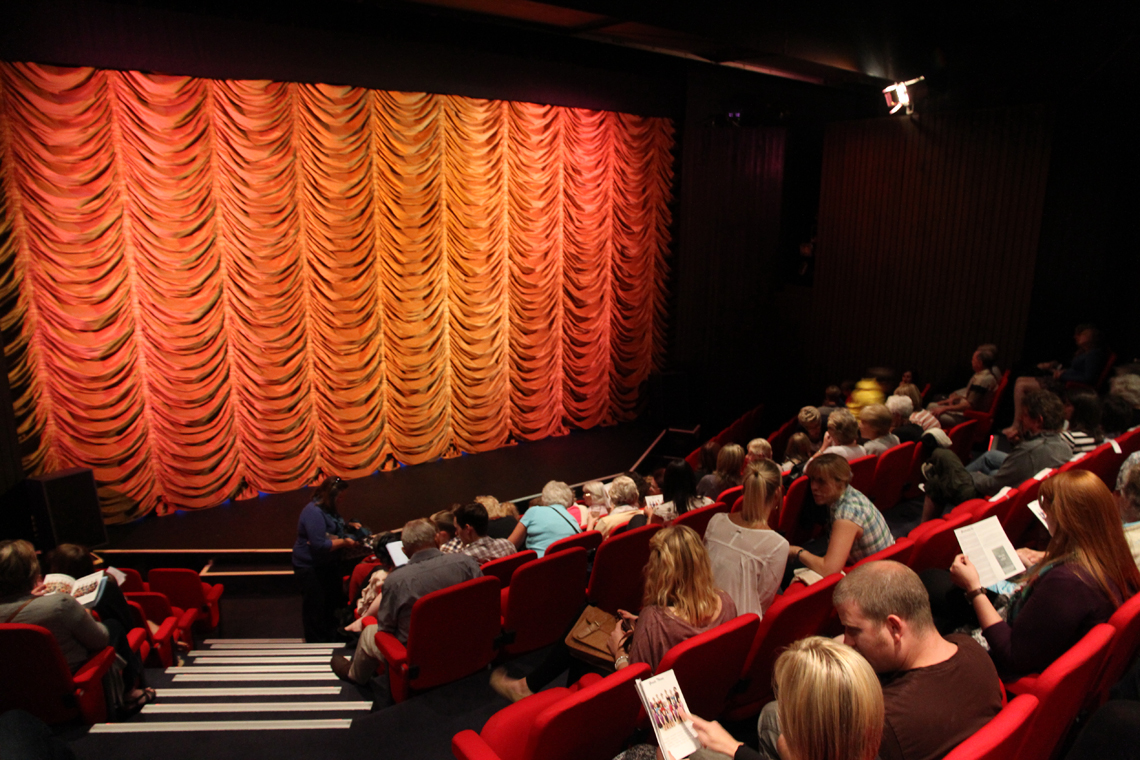 Who are you?
My name is Noah Alfred Pantano. I'm a queer PHD student at the University of Essex studying Theatre and I am a horror addict. I have written and directed shows both in the US and UK. My most recently directed show, So You Found Me, received rave reviews this past October in London.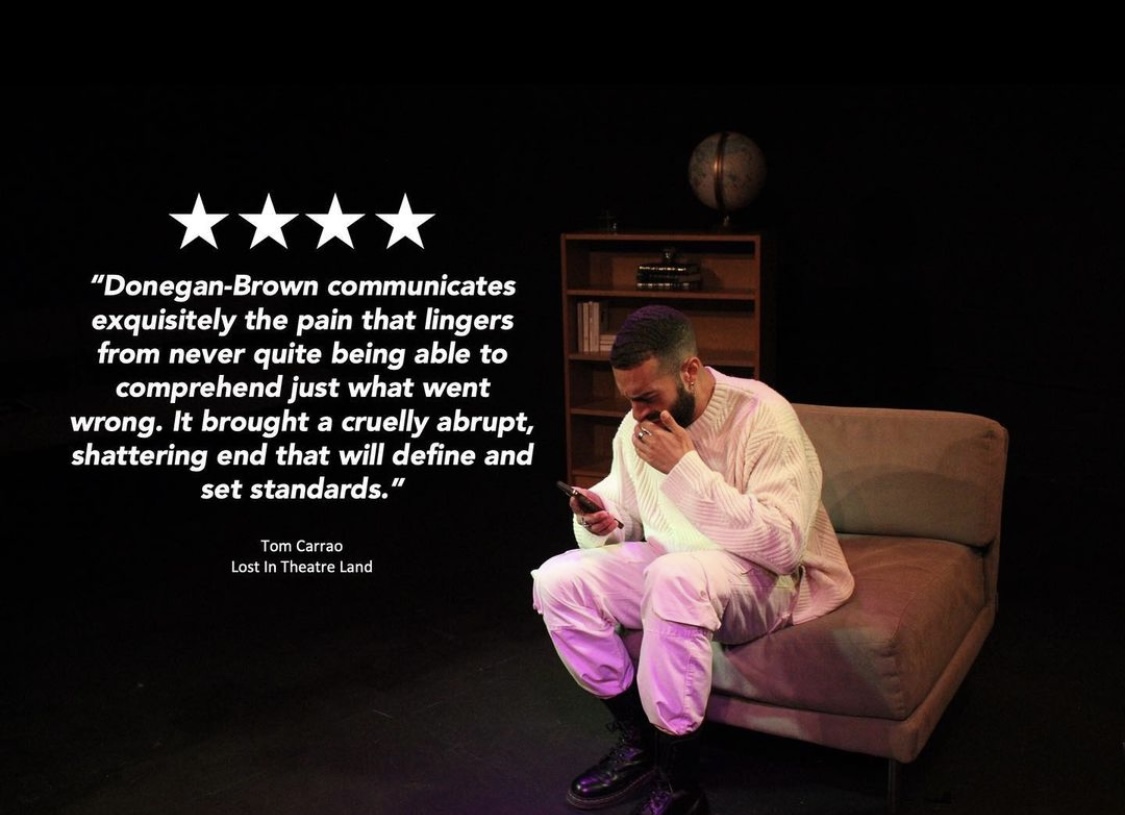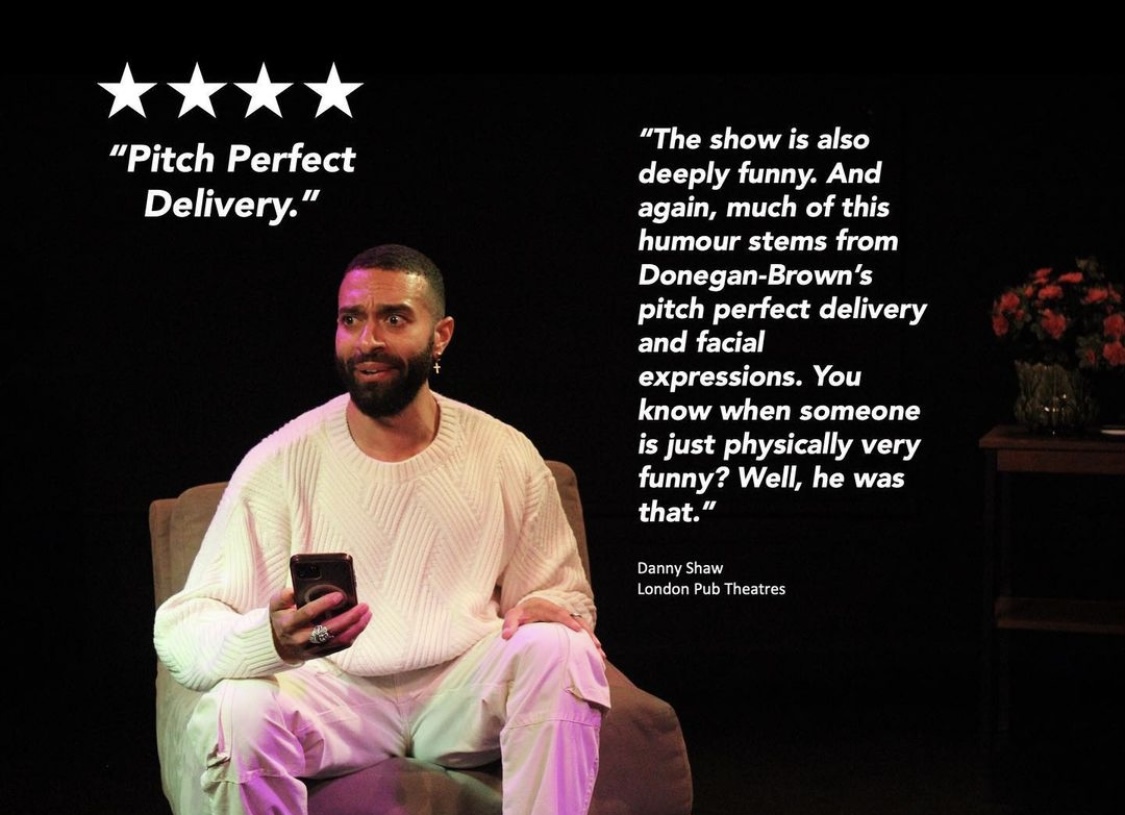 My writing has received several awards including Critic's Choice for my play The Assist at the ITS Festival 2017 and an Honorary Mention for Learn to Live With It, Louie at the Ithaca College Re:Write Festival. 
You can see some of my past work on my YouTube page. 
what's Unique about this play?
This play is unique because it is one of the first queer horror scripts ever written for theatre. That is no exaggeration. Queer Horror as a genre is all but non-existent in theatre. This play was written to challenge that and write a play by and for LGBTQ+ members. Its story was written to be scary, but also, force audiences to grapple with queer trauma and empathy towards horror.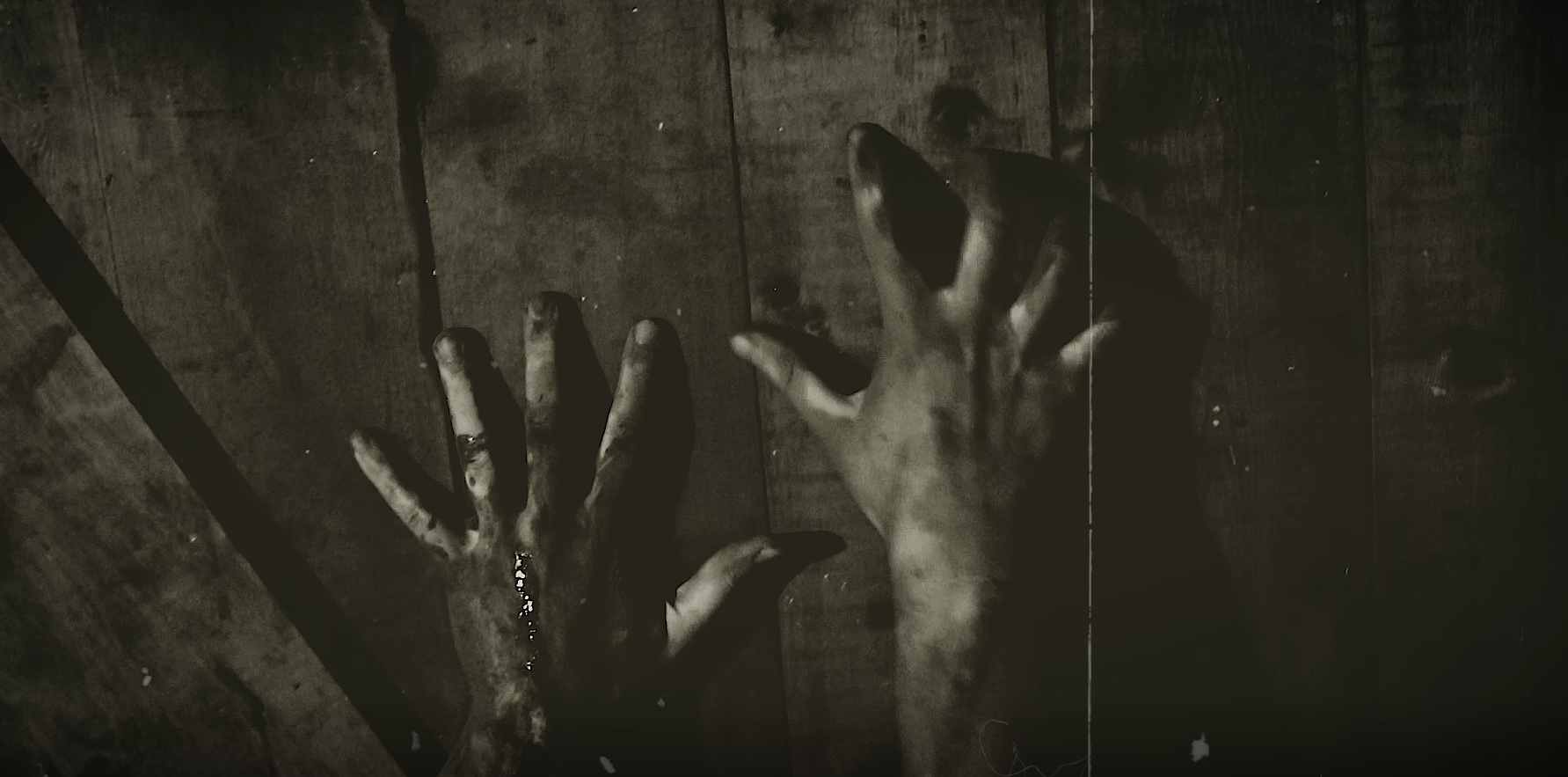 By donating towards this project, you are promoting LGBTQ+ representation. It gives a chance for a queer author to have his work on-stage. It gives queer actors a chance to act in roles written for them that are poignant and powerful. Most importantly, it gives queer audiences a chance to be scared, to cry, to feel, and to see themselves on-stage. 
Where will the money go?
Our goal is to reach one thousand pounds.
If we reach the full £1000 requested, we'll have a more elaborate set, more marketing, original music, and pay the actors/crew for their time.
A £1000 budget will be spent as follows:
300 - Set (Better set means better spooks)
100 - Costumes
100 - Marketing
75 - Original Score for the Show (By musician and producer Jacob Sullivan) 
100 - Travel Costs Covered for Actors/Crew
Remaining Funds - Split Between Actors and Crew
£300 is the bare minimum needed to fund this project. With this money, we'll be able to produce the play, albeit without all its potential ghostly flair. 
A £300 budget will be spent as follows:
50 - Costumes
150 - Set (To create the spooky bar and all its scares) 
50 - Marketing (Flyers, Posters, Etc.)
Any amount above this minimum goes towards building the project to its fullest potential. 
Rewards
For helping fund the show, we have a whole line of rewards including tickets, personal thank you messages, signed scripts, and a video recording of the production.
Your support made this show happen and it's only fair of us to return the love. You can see more details on the funding page. 
Find us here
Be sure to follow us at @soanqueerhorror on Instagram and Standing On A Nail - A Queer Horror Story on Facebook
Tickets are available at the box office or online at the Lakeside Theatre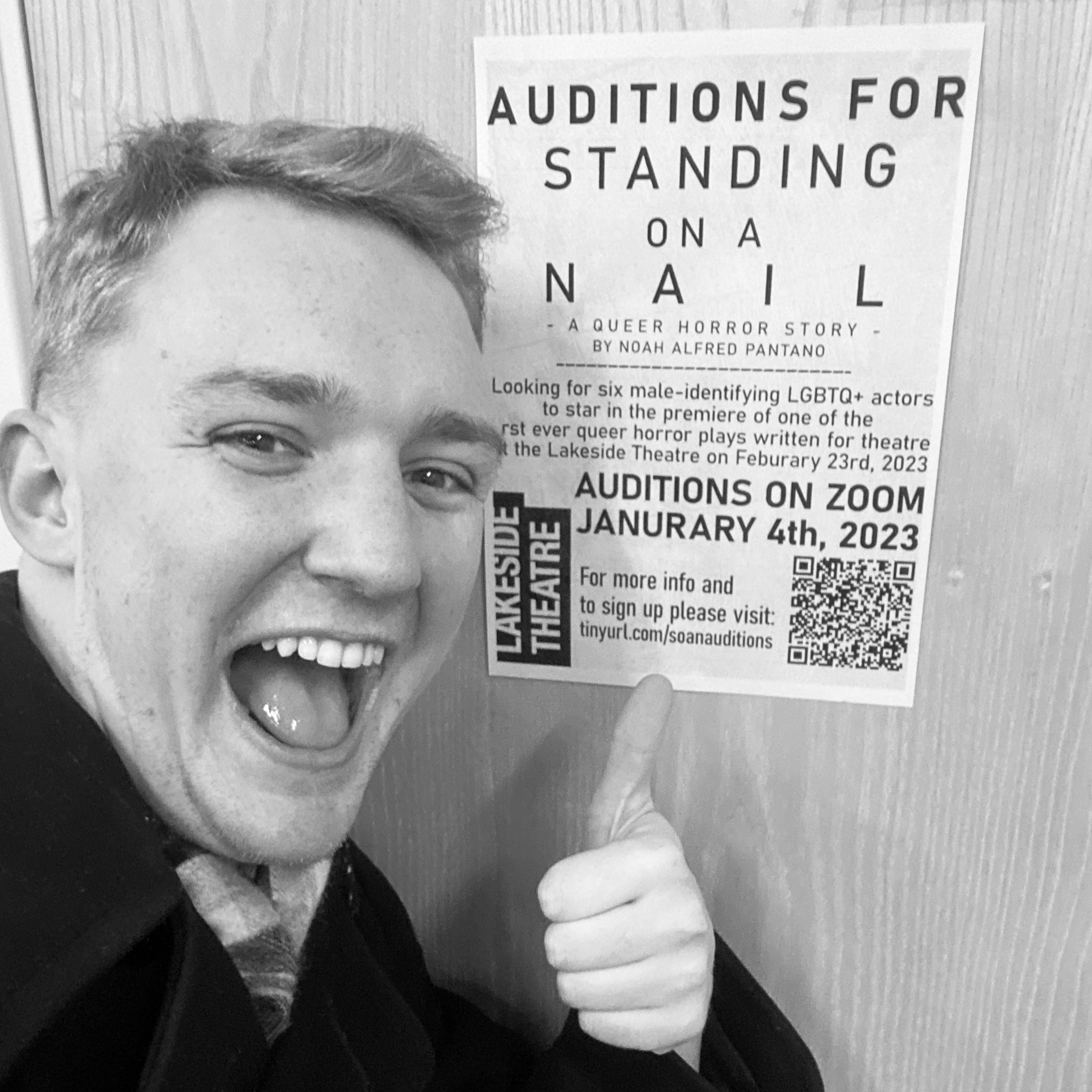 Help us succeed!
You don't need to give money to help us succeed! Please share this project with anyone you think will support us – on Twitter, Facebook, LinkedIn, by email, telephone, in your local dark room or favorite cruise spot. Every dollar counts!
In fact, share it with everyone you know as we think it's a great idea, and the more people who know about it, the more likely we are to make this show happen.  
If you cannot sponsor the show, we still encourage you to come. Please buy your tickets in advance and invite all your friends. Make it a gay night out! If we have enough sales, we may be able to add more performances. 
And we know we said you don't need to give money to help us, but we'd love it if you did!
Please sponsor us and help make this spooky play happen.