Have you sponsored this project? If so, log in to comment on updates!
3 days, 8 hours ago
fester now streaming!
Thanks to your donations, we were able to catch a recording of the 13 August production of fester, and I'm so excited to be able to share all of it with you!
You can find the production available on Scenesaver: https://www.scenesaver.co.uk/production/fester/
Thank you again for all of your support.
5 months ago
You made it possible!
Without you, the run of fester wouldn't have been as successful as it was - we're thrilled with the response from audiences and reviewers, and even more thrilled by the production photos by Danny Kaan. (They're bit stubborn to upload more than one here, but you can check them out on our socials - in the meantime here's a little taste!)We also have a recording of the show, which we will share with our patrons soon - we're just putting the final touches on it, so stay tuned.
Thank you again for your donation.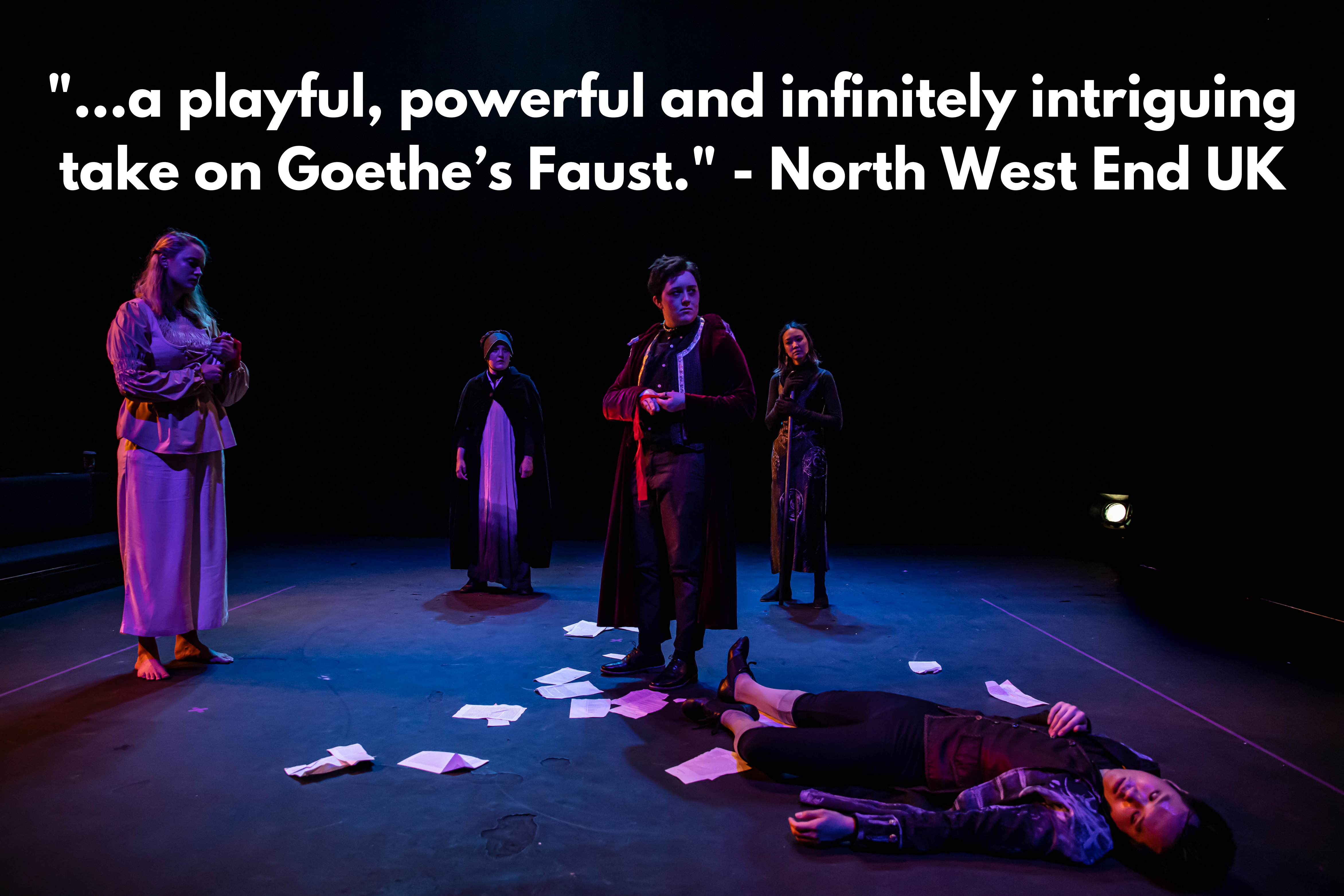 5 months, 2 weeks ago
fester opens tomorrow!
We're getting ready for an incredible opening tomorrow - made possible only by your generosity! fester opens tomorrow, and we cannot wait to share the photos and videos of the show with you all afterward. In the meantime, here's a picture of our lovely cast (excuse the half costumes - we were still testing things out the day we took this!) with our designer, Daria, and director, Megan (that's me!). 
Thank you again for donating and making this show a reality.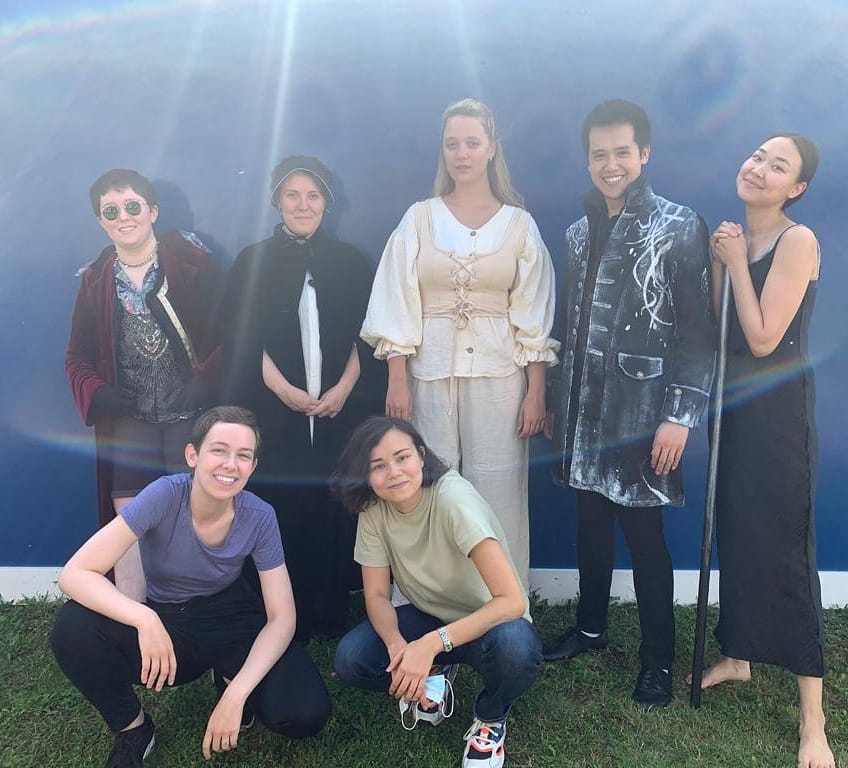 7 months ago
We hit our goal!
It absolutely, positively could not have been done without all of your support - from the bottom of my heart, thank you for donating to fester. I am overwhelmed with gratitude and appreciation for all of you knowing that the project can go fully and joyfully ahead thanks to everyone who pitched in.
We'll be keeping you updated over the next two months with rehearsal photos and information about show recording, as well as the various rewards including ticket arrangements and prop sponsorship! I'm so excited to be able to share this piece with all of you - our incredible donors and honorary ensemble members. 
It absolutely wouldn't have been possible without your support.
Thank you, thank you, and thank you again. 
7 months ago
Thanks, thanks, and ever thanks
Within 24 hours, we have met our minimum target. I am completely blown away by all of your generosity - fester literally could not happen without your support, and thanks to you, our incredible patrons, we are able to go up at The Cockpit in August.
Along the way, I'll be keeping you posted on show progress, occasionally offering sneak peeks of the creation process.
We're still going to steam on towards our stretch goal of £2,500 in the hopes of getting - among other things - some wonderful photos and a recording of the show which we could share with all of you. 
From the bottom of my heart: thank you for making this possible.