Femininity, spirituality and love - A female led multimedia theatre production!

Hello!
We are Swanbite Productions and we are raising money for our upcoming show "PRISMS" at The Space theatre October 18th - 22nd. A queer play with live music and puppetry, exploring female expression of love in relation to the male gaze, presented by a female-led creative team.
An international female-led company
Swanbite is an international art collective working primarily in film and theatre.
The female-led company creates aesthetically explosive multimedia art which aims to make you bite your nails, twirl your hair and call your best friend.
The company was created during the Debut Festival at East15 and consists of current and graduate students of the school. The uniqueness of East15 and the opportunity to work across degrees has resulted in Swanbite having members from all over the world and seven different countries. 
We wish to combine our unique inputs and constantly learn from each other's traditions and theatre practices creating a company in constant evolution.
When you fall in love colours change
Everyone has a different perception of love, what it is and what it should be. 
Some describe themselves as romantics and others deliberately shy away from words like soulmates and destiny. 
In Prisms four young women are challenged in their unique expressions to love, as a mysterious note forces them to look at their relation to each other, their friendships and the way they view love.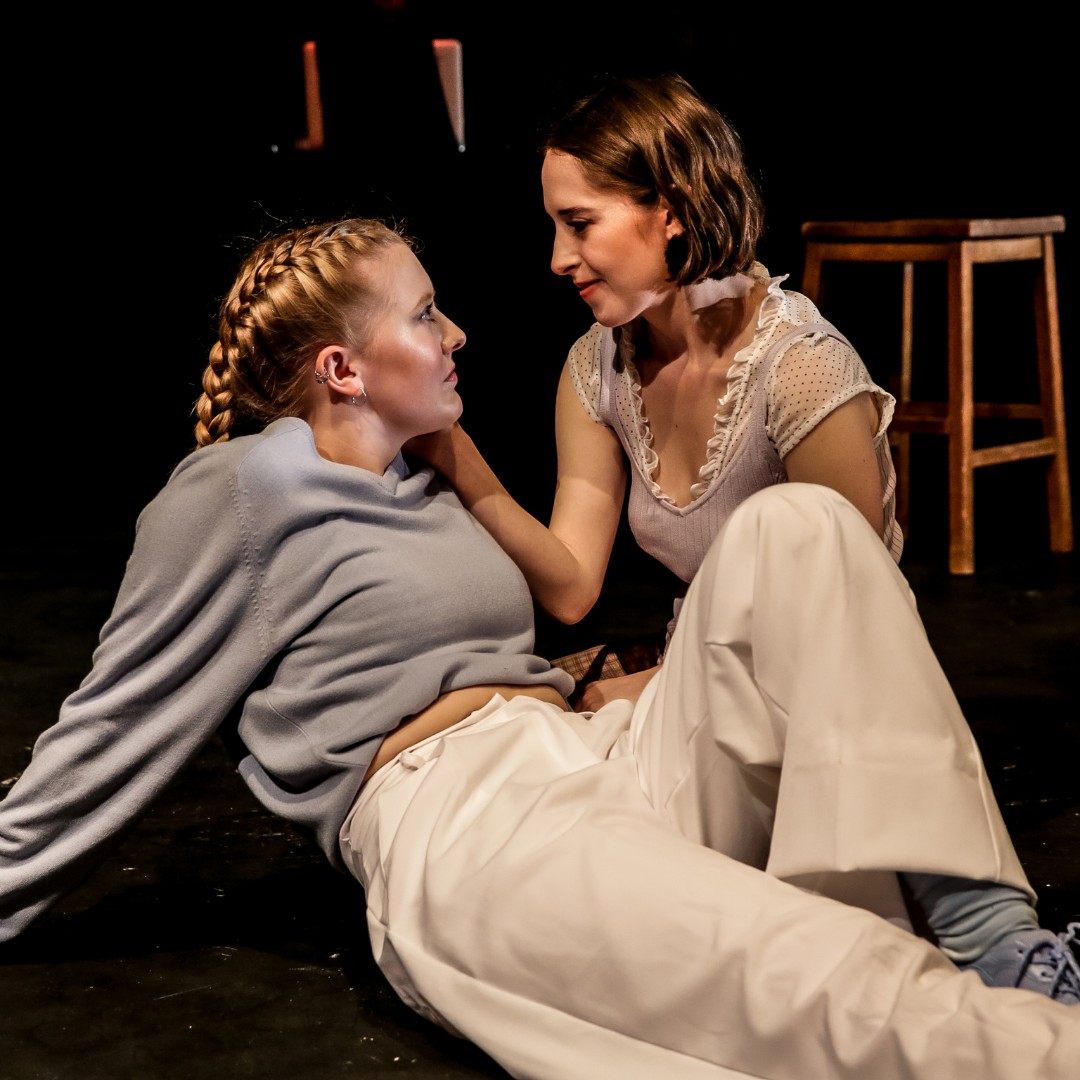 Our message
The play toys with the male gaze as well as internalised misogyny, through funny encounters and awkward misunderstandings. We love having these important conversations with a spoonful of sugar and a touch of self-awareness.
costs
We are raising 1200 pounds to help bring the project to its full potential, by covering expenses included in the production of the show and covering travel for our team as well as van hire for our set.
Productions costs: (£400) 
Transport and van hire: (£600)
Marketing: (£100) 
Insurance: (£100)
With a stretch goal of £1800 We can help further develop our project
Future Development/Recording Studio Hire: (£400)
Buy new costumes and replace old props: (£200)
Ways to help 
Any donation big or small can help us bring this project to life!
Match funding 
We are receiving match funding on this project, which means any donation you make up to our minimum target will be match funded by click, so if you donate 5 pounds Click matches it another 5 pounds! Isn't that amazing! 
Sharing
Word of mouth has incredible power! If you are able to share our campaign through social media you can help us reach a wider audience. 
Rewards 
We have set up a rewards system for our donors to help express how much this means to us. 
£5 donation 
A public thank you and an Instagram shoutout from @swanbite.production.
£10 donation 
A picture from rehearsals + Instagram shout out.
£30 donation 
A signed poster (+ All of the above)
£50 donation
A special thanks mention in our program. (+ All of the above)
£75
An included ticket to see Prisms at The Space on a day of your choice from the 18th-22nd of October. (+ All of the above)
Find us on socials
Thank you!