Help get Knickers Theatre's to Camden and Edinburgh fringe festivals
What are we crowd funding for?
Knickers Theatre needs your help! We are hoping to go to both Camden and Edinburgh Fringe Festivals this summer with our show ' The Adventures of Buttman and Speedo'. Knickers Theatre puts a fresh, zany edge on sketch comedy and we want to get the show on the road inviting fringe festival go-ers in to a world of hilarity with our full-length show . 
Who are we?
Knickers Theatre was formed earlier this year, we are an all-female clown trio made up of East 15 World Performance students in our final year. We perform surrealist sketch comedy, and as a company we like to celebrate collaboration and revel in ridiculousness. 
our story
As a company we have set up comedy nights in Southend for alternative comics that are just starting out. These have been warmly received, with performers and audiences returning for more entertainment. Our aim to create a buzzing community of alternative comics in Southend who can collaborate on new projects. Alongside our events we what to showcase our comedy sketches; we have performed at scratch nights  but now we are eager to get our teeth into a full-length sketch show based around 3 of the world's worst superheroes. We want audiences to revel in the ridiculous with us!
Where will the money go?
We are hoping crowdfunding will help us raise the money needed to go to both fringes, raising the other half through the comedy nights we host. A breakdown on how the crowdfunded money will be spent:
OUr minimum target is:
registration fee (Edinburgh) 110 
venue fee (Camden) 75  
registration fee (Camden) 165 
Our target is  £550 to help with:
transport fees (£100)
rehearsal time in the venue (camden) £30
promotional material £50
Rewards
For anyone who donates £1 or more will receive a link to an exclusive 'Buttman and Speedo' mockumentary, "derrière le cul". 
Images and video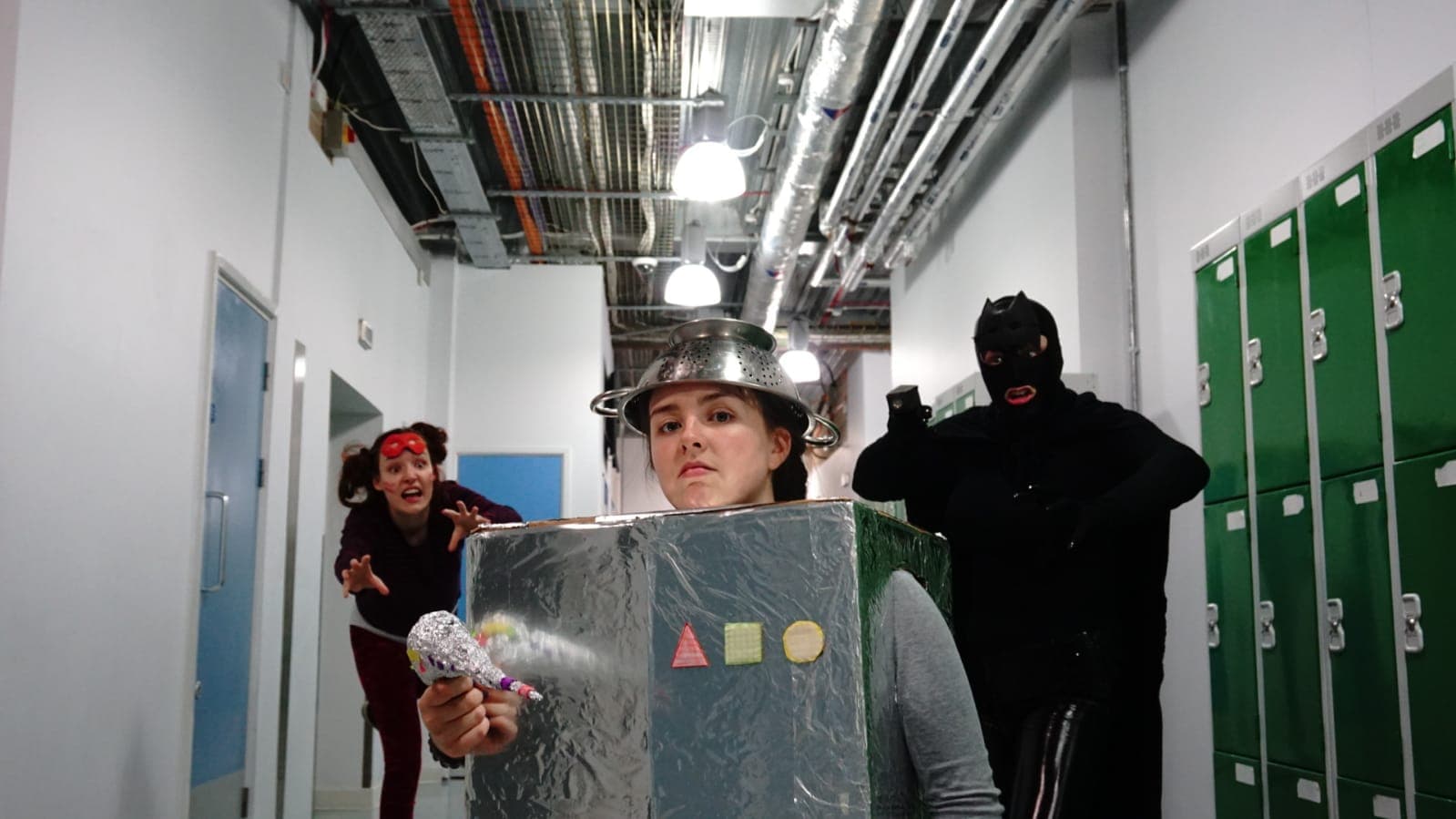 Find us here
Instagram: @knickerstheatre
Help us succeed!
Please donate as much as you can, no matter how small the donation it all helps us get closer to where we need to be! If you could also share our crowdfunding page on social media that would be ace and really reach out to more and more people, letting them in on the exciting plans we have for the future