Sober Riot Theatre's 'A Little Rain In Monaco' Cancelled Month-Long Run Goes On
A Little Rain In Monaco
It is with a heavy heart that we announce, due to the venue undergoing new ownership, our month-long run of A Little Rain In Monaco has been cancelled, one week before the show was due to open. However at Sober Riot Theatre, we want to ensure this fantastic new show and our amazing cast get to showcase what has been worked on. We are still raising £2000 to perform the show at a new venue (announced upon confirmation) in the upcoming two months. We want to THANK YOU for all your donations so far, all our donors so far have been contacted individually regarding the change, they will also be provided with a free recorded version of the show for their understanding of the changes we have had to make. We will still provide a total of thirteen young creatives the opportunity to perform in an established and professional venue, whilst creating opportunities for emerging artists who are entering their careers in a world currently recovering from the effects of the pandemic. 
This five-star reviewed production, highlighting key issues such as identity, sexuality and the struggle we pit against each other in an ongoing battle between success and desperation, has a potential to reach thousands of viewers, not only within London, but across the UK and worldwide. And we want those issues to be voiced to the best of their ability with the reach that they deserve.
Who are you?
Sober Riot Theatre creates bold stories that focus on young people struggling in a contemporary society. Made up of Elan Butler and Julia Bentley, graduates of East15's prolific BA Acting and Contemporary Theatre Course, they offer a fresh voice within theatre today. Rooted from Birmingham and branched into London, the company aims to nurture stories from the Midlands to enable opportunity for an underrepresented community. They have enjoyed sell out runs of Elan Butler's debut play 'FISHCAT' at The Hope Theatre, with plans of a 2022 tour. They have performed 'A Little Rain In Monaco' at The Old Red Lion Theatre, receiving 5 star reviews by Jack The Lad Magazine in December 2021, and have been selected for The Swan Theatre's WorcesterR1 Platform for emerging young company's from the Midlands .  
our story
A Little Rain In Monaco by Elan Butler
You get to pretend for a living, that's amazing. I want to pretend, even if just for a moment'.
2021. Rip away the cashmere blanket and discover Klaus Peterson's dead and buried career. He's clinging to any publicity he can get but with millions trying to bring him down, what press is good press? Klaus is yet to realise life is bigger than just him and his cameos, and with an ego larger than big Tescos, being a leaf in a hurricane can come as a shock. His new fling, Simon, and demanding manager, Cici, attempt to ground him, whilst childhood best friends, Conor and Billy, feed off the sex, drugs and rock 'n' roll lifestyle. 
'A Little Rain in Monaco' is a contemporary LGBTQ+ play discussing class, identity and mental health whilst putting a spotlight on the people stuck between success and desperation. What happens to someone who dedicates their life to being 'seen' by a world that doesn't want them?
⭐️⭐️⭐️⭐️⭐️ star review by Jack The Lad Magazine "A well crafted script and impeccable performances"
⭐️⭐️⭐️⭐️ ½ star review by Theatre and Other Things London "It is rare to see such talent and potential in all aspects of a production...we can only hope it transfers again, so more people can see this remarkable new play."
"A precisely wonderful piece that isn't afraid to make you think.""Conflictingly humorous and gripping." 
-----------------------------------------------------
We have already undergone a two-week rehearsal period, for our cancelled run of A Little Rain In Monaco. And we are now in contact with various venues in our capital to confirm new programming dates for a minimum of one week. 
Making work accessible is one of our biggest desires. We hope with the help of funding we will be able to have the work recorded and captioned for accessibility, and made available on-demand through our new venue.
Following the run, this recording will be distributed to young theatre companies across the UK, including The Birmingham Young REP, from the company's hometown, to ensure that the work we create can be made visible to theatre-enthusiasts and young creatives who may not have the financial means to access theatre on a regular basis. 
Our company specifically employs emerging artists in every field. We believe this to be a great opportunity for upcoming creatives to gain experience, credits, and connections within a friendly environment that enables them to thrive. They will get this through being part of the collaborative process in not only making, but performing the show. Not only is the play comedic, but has a voice for change at its core. A voice we are desperate to be heard and recognised across our society today, in a world where more than ever before we are pitted against our own happiness and success. 
As emerging artists and recent graduates, entering an incredibly competitive field that has been heavily financially impacted due to the events of the pandemic, all our previous shows have been funded from our own back pockets and any profits made have been distributed evenly between the talented creatives we have worked with to date. We have faced every production with financial limitations due to this, meaning our efforts, though successful, could have always benefited from better set, ability to market and materials.
We have worked endlessly to get to where we are now, and this production could open up the door to not only more opportunities for us as a company, but for the doors it opens to more work for actors, directors, stage managers, theatre-lovers, communities and audiences across London and the UK.
The impact of donations means we will be able to market our show effectively to reach the audience it deserves. It will mean the box-office revenue we make won't be limited to reimburse the spendings we have made on props, set, costume and marketing materials, but will give us the opportunity to pay the people we work with for their time. It will make theatre accessible by providing a recorded captioned performance for those who need it, whilst being able to share it with members of the community who are not able to access theatre and entertainment for themselves. But also guaranteeing the success and longevity of a story that needs to be shared.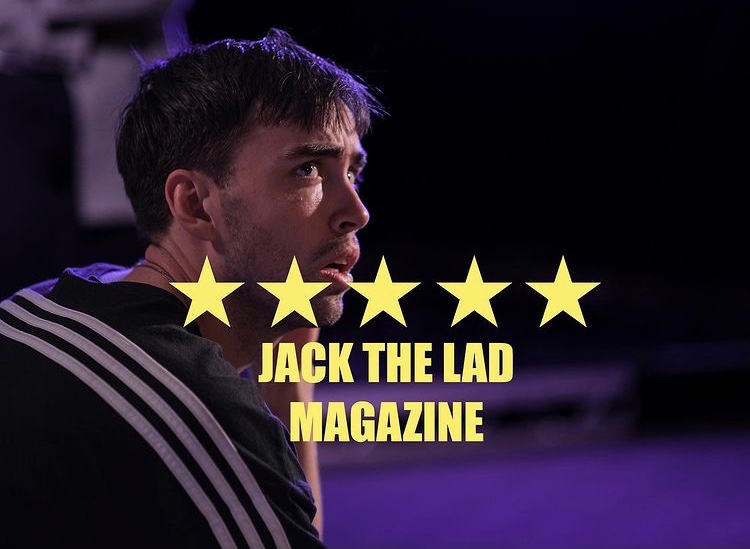 Where will the money go? *REVISED*
What will we do if we reach our minimum target? Look no further:
Cost of required printed marketing materials: £150
Cost to have the performance professionally recorded: £100 (agreed fee with videographer if funding is successful) 
Cost of public liability and employers liability insurance: £200
Minimum cost of required set: £250
Cost of script printing for cast and creative team: £100
Printing costs for production free sheet: £240
Minimum cost of costume for cast members: £210
Cost of targeted marketing: £100
Minimum cost of props: £50
Contribution to venue hire costs: £500
Minimum agreed fee with technical operator/stage manager: £100
IF we meet above the expected target we will:
Contribute to the costs of casts and creative team travel expenditure.
Contribute to the costs of transporting set i.e. petrol and parking.
We will give weekly updates throughout the process on our social media platforms! 
Rewards
£10 - a shout on our social media platforms!
£20 - a signed flyer by the creative team sent straight to your doorstep!
£50 - A private link to our first ever short film! 
£100 - Executive mention in all future programming, our production sheet and website.
£150 - All the above!
Find us here
Give us a follow at @soberriottheatre on Instagram, @soberriot_ on twitter or check us out online and subscribe to our mailing list soberriottheatre.co.uk - for lots of updates, sneak peeks and added fun! 
Help us succeed!
We want to thank everyone who has supported us so far, and thank future donors in advance for contributing towards the success of our production. As a young theatre company, emerging into an industry that has been severely impacted by the pandemic - we really appreciate anything you can give. Even one pound goes a long way. If you can't donate, no problem, there are many more ways you can help; share it wide and loud across your social media platforms, pop along to watch the show or share our campaign with family and friends. We want the world to see just how good this production can be.