Nothing can be too perfect, right?
A Woman called girl 
 A Woman Called Girl is a one-woman show for four women, combining new writing, physical theatre and original music. The performance examines themes of girlhood, identity and mental health problems through dark comedy. It asks: what makes young women hate themselves and who is to blame for that - if anyone.
A Woman Called Girl was first performed in Corbett Theatre in November 2022. This August we're happy to take A Woman Called Girl to Camden Fringe! The performances take place in The Lion & Unicorn Theatre on the 20th and 21st of August 2023. 
                                                      Photo: Andrew H. Williams
Who are we?
Writer: Milja Marttila
Director: Sarah Majland
Cast: Chloe Winney, Cristina Parracho, Milja Marttila, Sarah Majland
Music: Öncel Camci
Assistant director: Boyan Petrov
Producer: Milja Marttila & Quid Pro Quo Theatre
Originally from all around the world, our international cast and crew members are all graduating students from East 15 Acting School. A Woman Called Girl was first created as part of East 15's International Festival of new written work, a collaboration of BA Acting International and BA Stage Management students. Now in collaboration with Quid Pro Quo Theatre, we are thrilled to take over Camden and share our work with even more people. 
A Woman Called Girl is a completely new piece of work, combining new writing and original music with devised physical elements. We aim for our audience to leave the theatre entertained and moved after watching A Woman Called Girl, hopefully having got some food for thought.
By supporting us, you support a group of passionate young creatives putting on their first self-produced production fresh out of drama school. 
Where will the money go?
We are raising money to cover the venue hire and Camden Fringe participation fee, as well as any additional expenses, such as printing costs and paint for repainting our props. For covering these we wish to raise £500, however our minimum target of £360 would cover at least the venue hire and participation fee. 
We are very much hoping to pay our cast and crew at least a small amount, considering the hard work everyone's putting in, but unfortunately we can't guarantee without crowdfunding. Our next goal would be £800, which would allow us to pay our two actors and stage manager £100 each. If we can manage to raise up to £1000, we would pay able to pay £200 to the production team.
Any additional money we raise will be put in developing the production to possibly take it other venues in the future.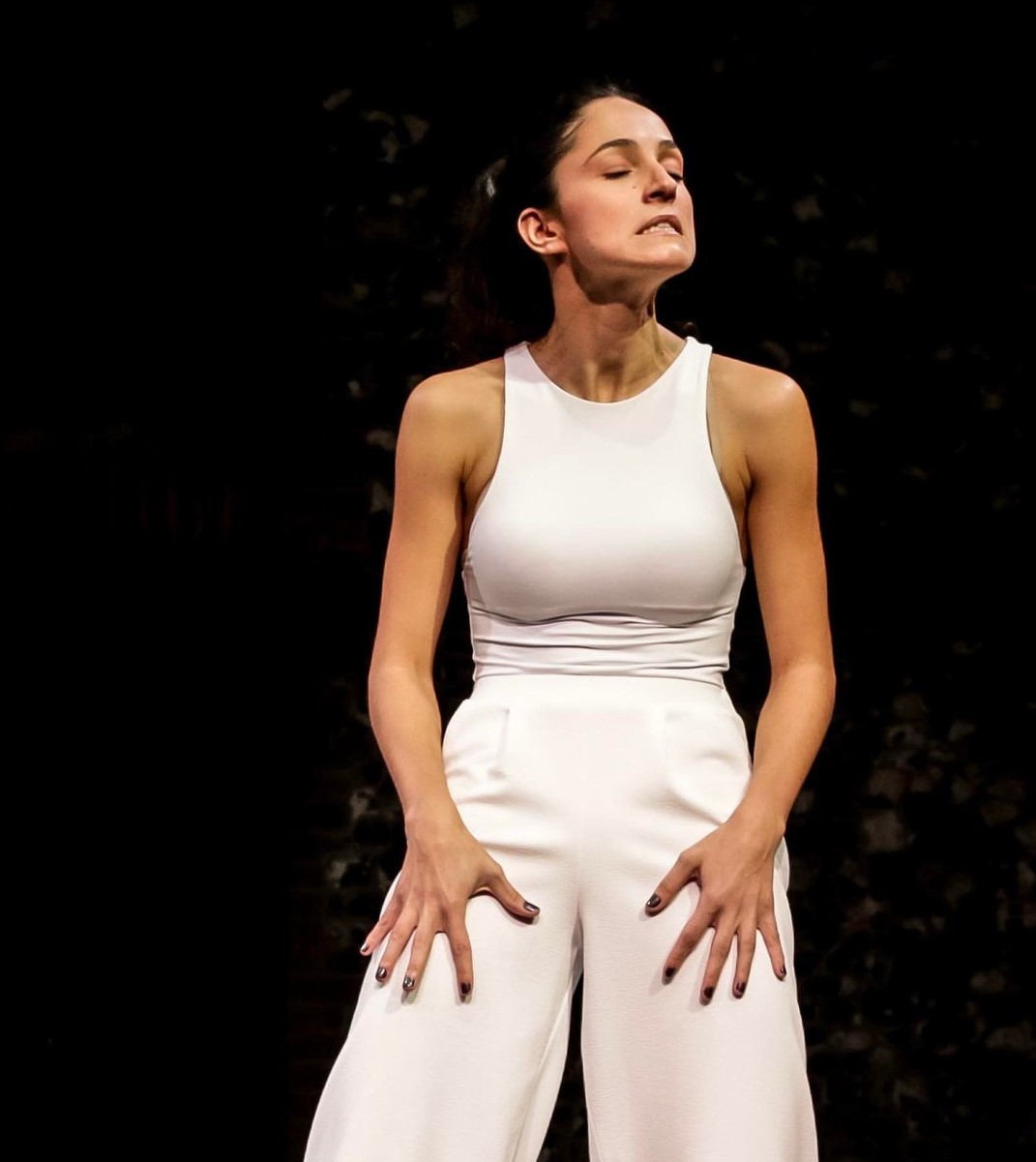 Photo: Andrew H. Williams
Rewards
We have some cool rewards to thank everyone who donates. Check them out!
Find us here
Give us a follow to find out how we're doing!
Instagram: @quidproquotheatre 
Twitter: @QuidProQuoTHTR
Help us succeed!
You don't need to give money to help us succeed! You can follow us on Instagram and Twitter, and sharing our posts helps a lot as well. Let's spread the word about A Woman Called Girl - and of course one of the best ways to support us is making sure you get your ticket to come and see us in August!
♥