Help us to stage this Christmas adventure at the Lakeside Theatre
Help us to Bring the nutcracker to Lakeside theatre this christmas!! 
The Nutcracker
Clara dreams of independence before she ventures off to university. Little does she know she's in for the adventure of a lifetime when she is gifted with a nutcracker for Christmas. After an encounter with the evil Rat King, Clara must travel to the Sugarplum Forest to bring good back to the magical kingdom. Join Clara as she meets fairies, battles rats, and discovers the magic of the Sugarplum Princess. A classic tale with a pantomime twist full of singing, dancing, and terrible jokes, fun for all the family!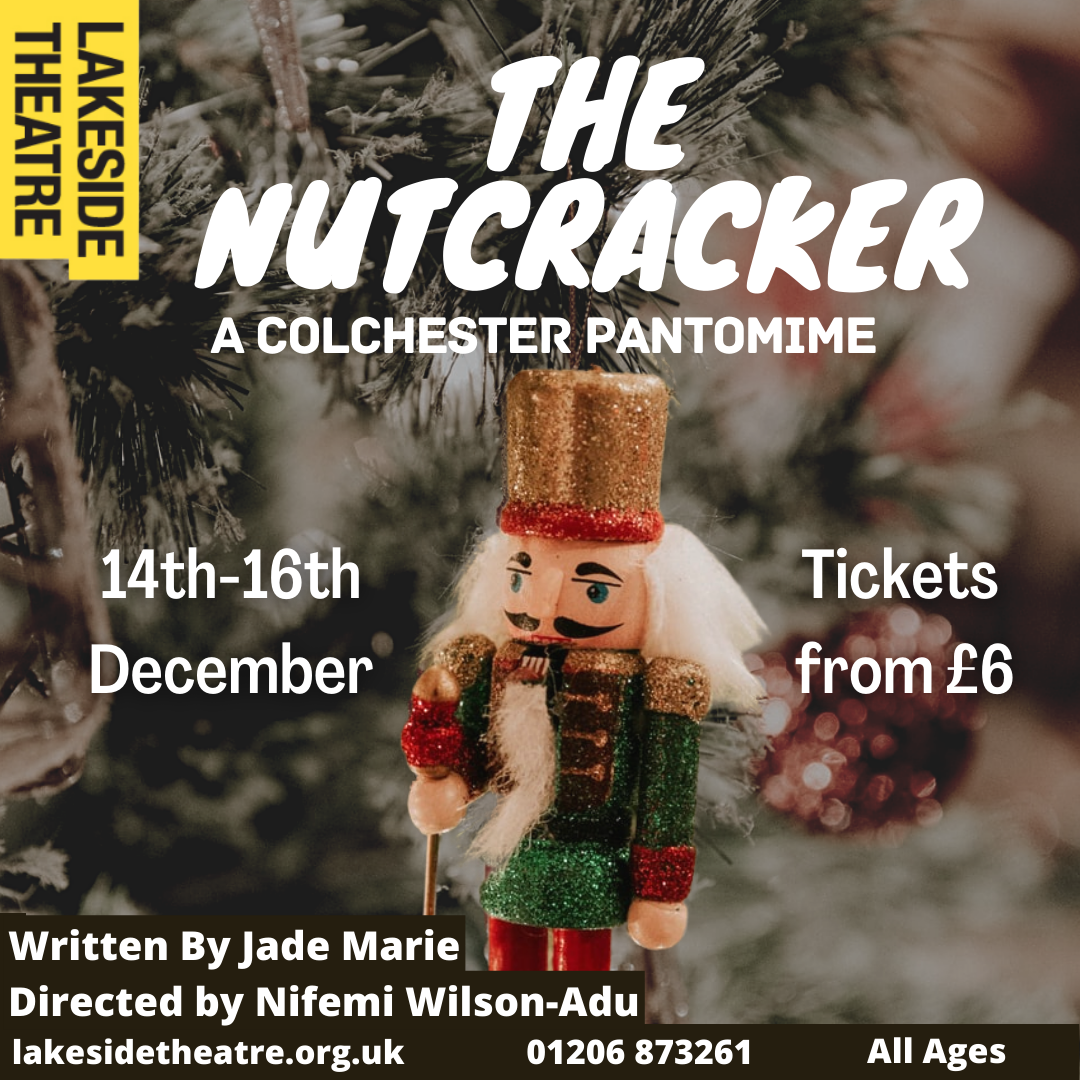 Our story
Every year, the Theatre Arts Society (TAS) hosts its annual Christmas pantomime - involving students from across the campus in the biggest show of the year. As the final event on campus before the University closes for the holidays, this family fun pantomime provides many fun-filled evenings for the cast, Essex students, and the local community.
Every year it's a new adventure and with this year it is The Nutcracker, we can't wait to see the magic happen on stage once again!
Where will the money go?
As TAS operates entirely on a not-for-profit basis, and most of our funding comes from our membership, all money raised through Click will go directly into the production of The Nutcracker.
Set & Scenic Design - £200 (We've got to create the true magic of Sugarplum Forest somehow!)
Marketing - £50 (The marketing budget will primarily be spent on flyer and poster printing)
Costume - £250 (To bring all of our incredible characters to life on stage)
If we are lucky enough to raise our full target of £1000, we will be hiring more microphones in order to hear our fantastic cast at £300; increase the set design budget by £100 to really bring the magic to life; put more money into our costumes (another £150); and increase our marketing budget by £50 to spread more flyers, posters and promote our social media posts
Rewards
If you're generous enough to donate you can be receive some fabulous rewards. Check out the reward section to see what we have to offer. 
Find us here
You can check us out on social media, and keep up to date with rehearsals, including interviews with our cast and crew, and pictures and videos of the whole production process.
Use the links below or just search '@essextas" at any social media!
Facebook: https://www.facebook.com/essextas 
Twitter: https://twitter.com/essextas 
Instagram: https://www.instagram.com/essextas/ 
Help us succeed!
It takes a lot to produce a show - not just money, but also time, energy, and passion. With your help, we'll be able to showcase an incredible musical for the University and whole of Colchester.
Even if you can't donate you can still help us make the magic happen! Sharing this page on your social media (or chatting to somebody in real life?!) will go a long way!