New Works Theatre Festival Presented by East 15 Alumni, Little Lion Theatre Company!

The Project
Stories From Home, is the first instalment in Little Lion Theatre Company's new play series and will be presented at the Drayton Arms Theatre in London this coming November from the 14th to the 15th.
We've curated a new works festival featuring 15 pieces of original work from Canadian theatre artists, and paired them with a UK based creative team, comprising of East 15 students and alumni from the directing and acting courses. 
Our playwrights hail from all across the great white north, and the works we're show casing range from a variety of different genres, including drama, comedy, musicals, and even science fiction!
From a possible cake-baked intergalactic crime to a relationship-shifting cross country road trip via the secret behind the success of a small-town Chinese-Canadian restaurant, Stories From Home will showcase some of the best emerging talent from the Canadian theatre community right here in London (not Ontario), England.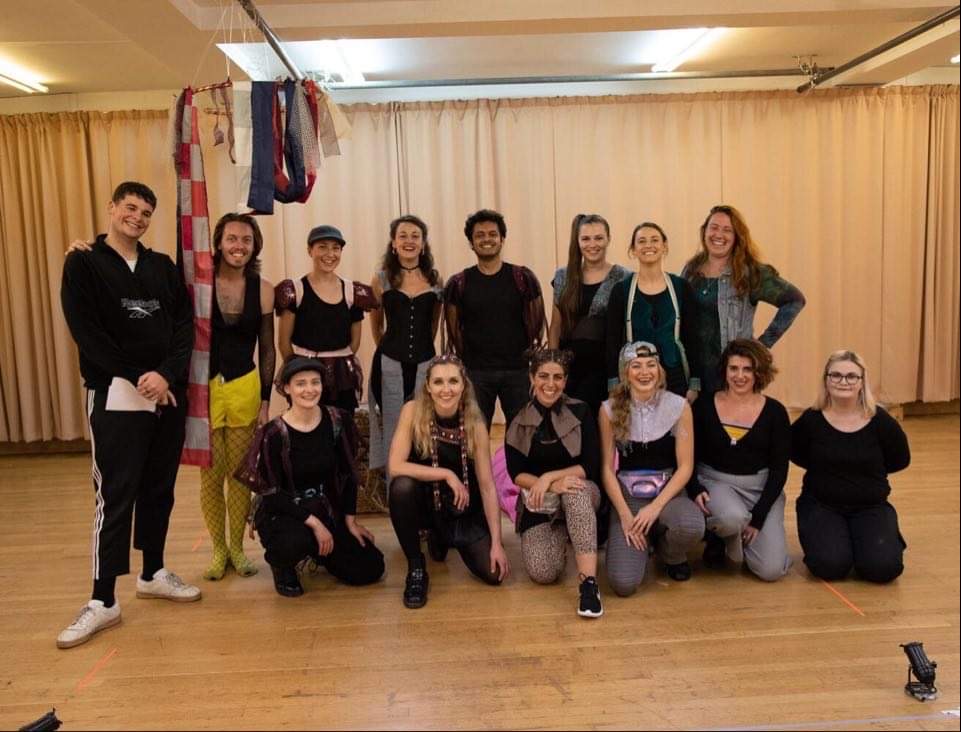 (Cast and Creative Team for "What You Will", Tea House Theatre, 2020
(Cast of "Mustard", Drayton Arms Theatre, 2020)
Little Lion Theatre Company
Little Lion Theatre Company is a Canadian theatre company based in London who is dedicated to sharing stories and theatrical work from Canada with audiences in the UK.
The company was founded by East 15 Alumni in 2017 with their production of One More Time, produced by Alice Greening and presented as part of Goldsmiths' Take Note Festival at the Tristan Bates Theatre. Since then, the company has produced several Canadian classics in London, such as Tuesdays & Sundays at Theatre N16, The Drowning Girls at Hen and Chickens Theatre, and Mustard at the Drayton Arms Theatre. 
Having grown from the global community that is cultivated at East 15 Acting School, Little Lion Theatre Company is seeking to continue its artistic collaboration with past and present students from East 15 through engagement in this project. On the directing team we have alumni and students from the Directing and Acting programmes, and in our acting company we frequently work with actors from the World Theatre, International Acting, Acting MA, Physical Theatre, and Stage Combat programmes. On top of that, we are working with 16 brilliant emerging playwrights from all across Canada on these pieces of new work, engaging with over 50 different artists from the UK and abroad on this creative endeavour.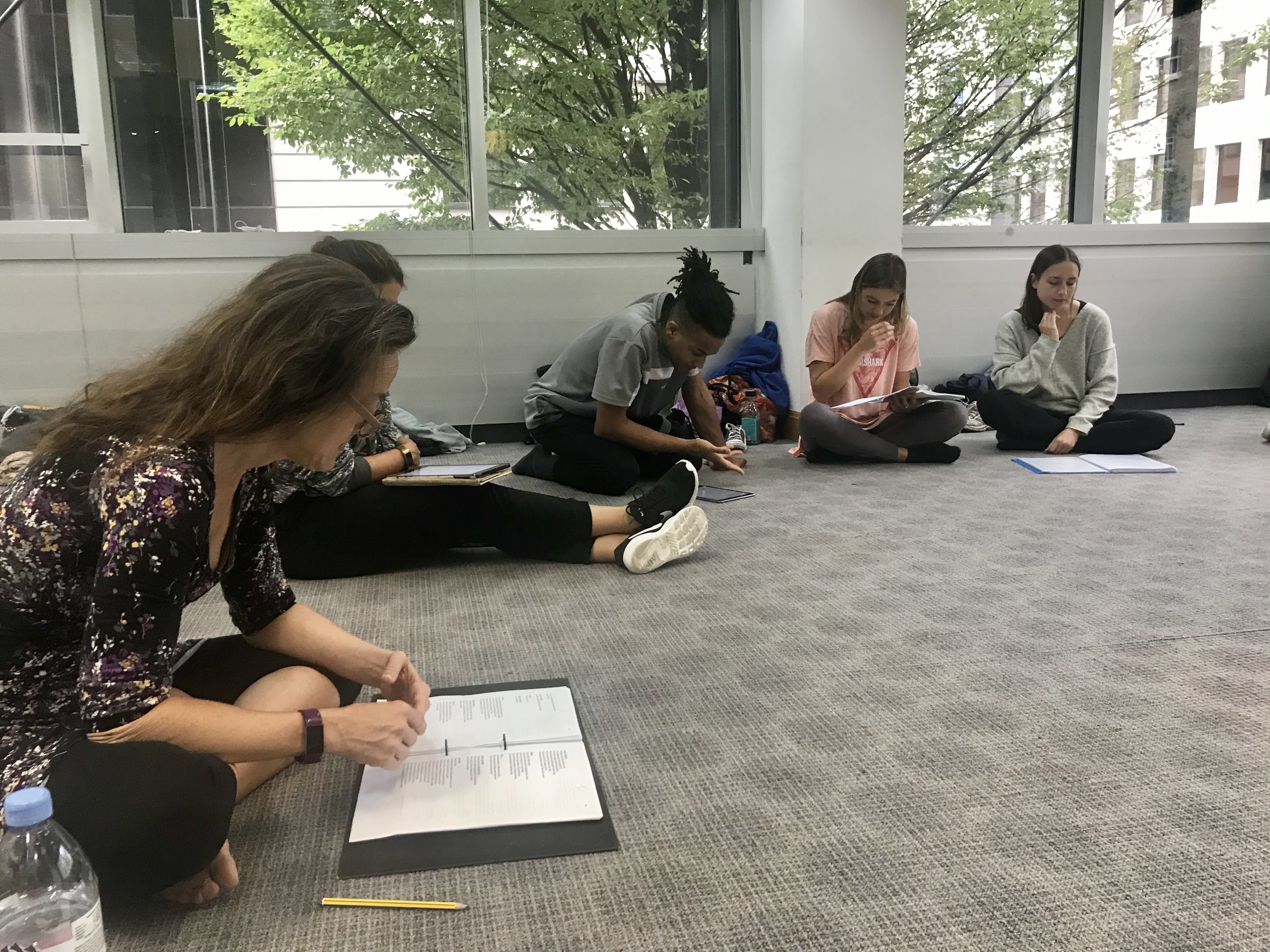 ("What You Will" Rehearsal, Theatre Deli, Broadgate Studios, 2020)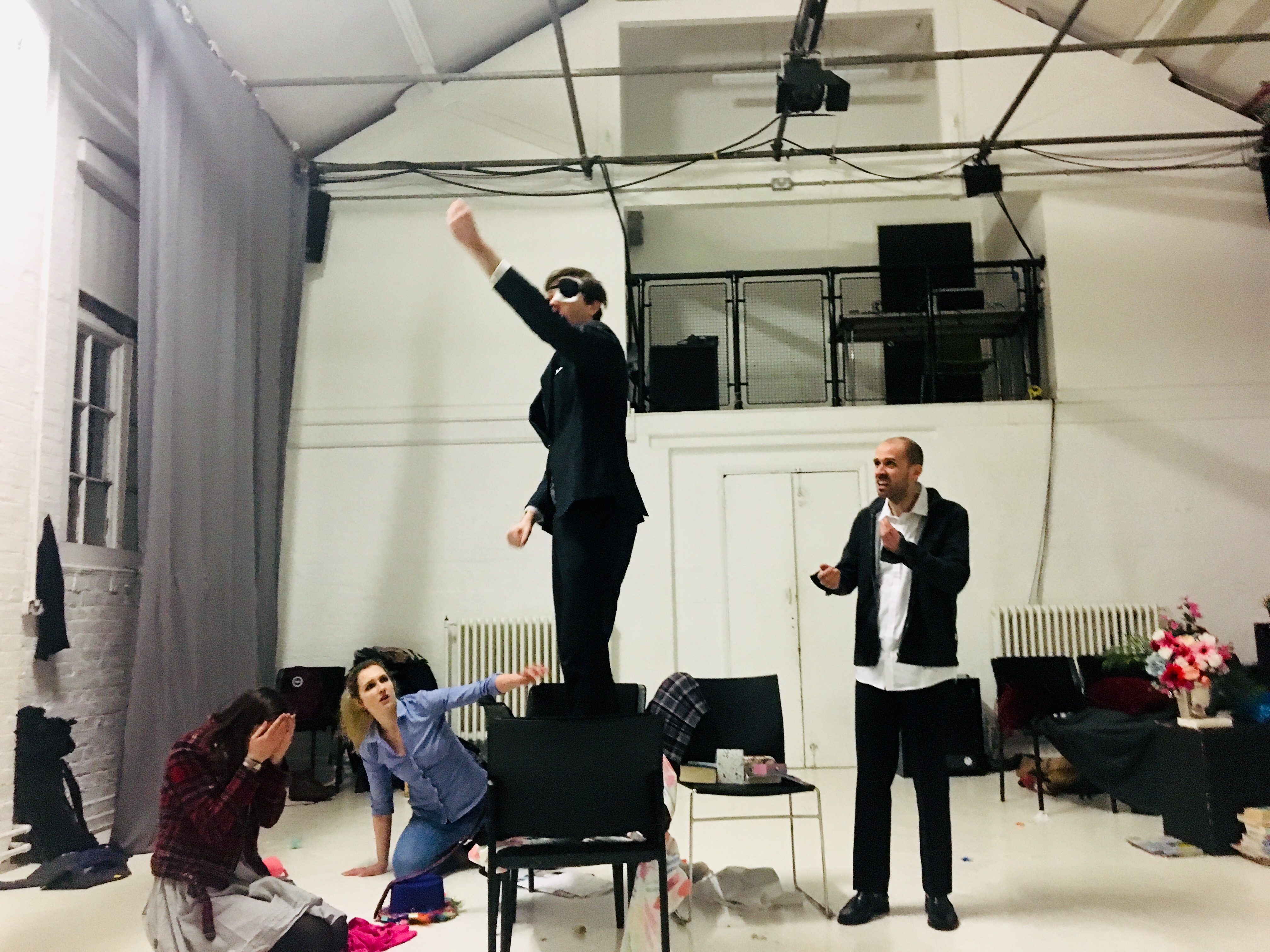 ("Mustard" Rehearsal, Goldsmith's University, 2020)
Stories From Home
The aim of Stories From Home is to engage with emerging artists on both sides of the creative table. Through participating in this project, we are uniting artists together in a process that is focused on growth, exploration, and connection. The pandemic has been so hard for artists, especially the ones who had just entered the industry from training programmes. The competition is fierce, the industry feels more isolating than ever, and opportunities to connect with other artists feel few and far between. This project will provide an encouraging environment for artists to network with each other, not just locally, but with creatives from across the pond. It's about having a space to try out new ideas, to take risks, and to remember that we, as artists, are viable. 
This process has already started in August with our script submissions, and has continued into the Autumn with our casting call, and script wor between the directors, playwrights, and actors on zoom. In October we start in person rehearsals for the pieces with our showings on November 14th-15th at the Drayton Arms. 
Stories From Home Creative Team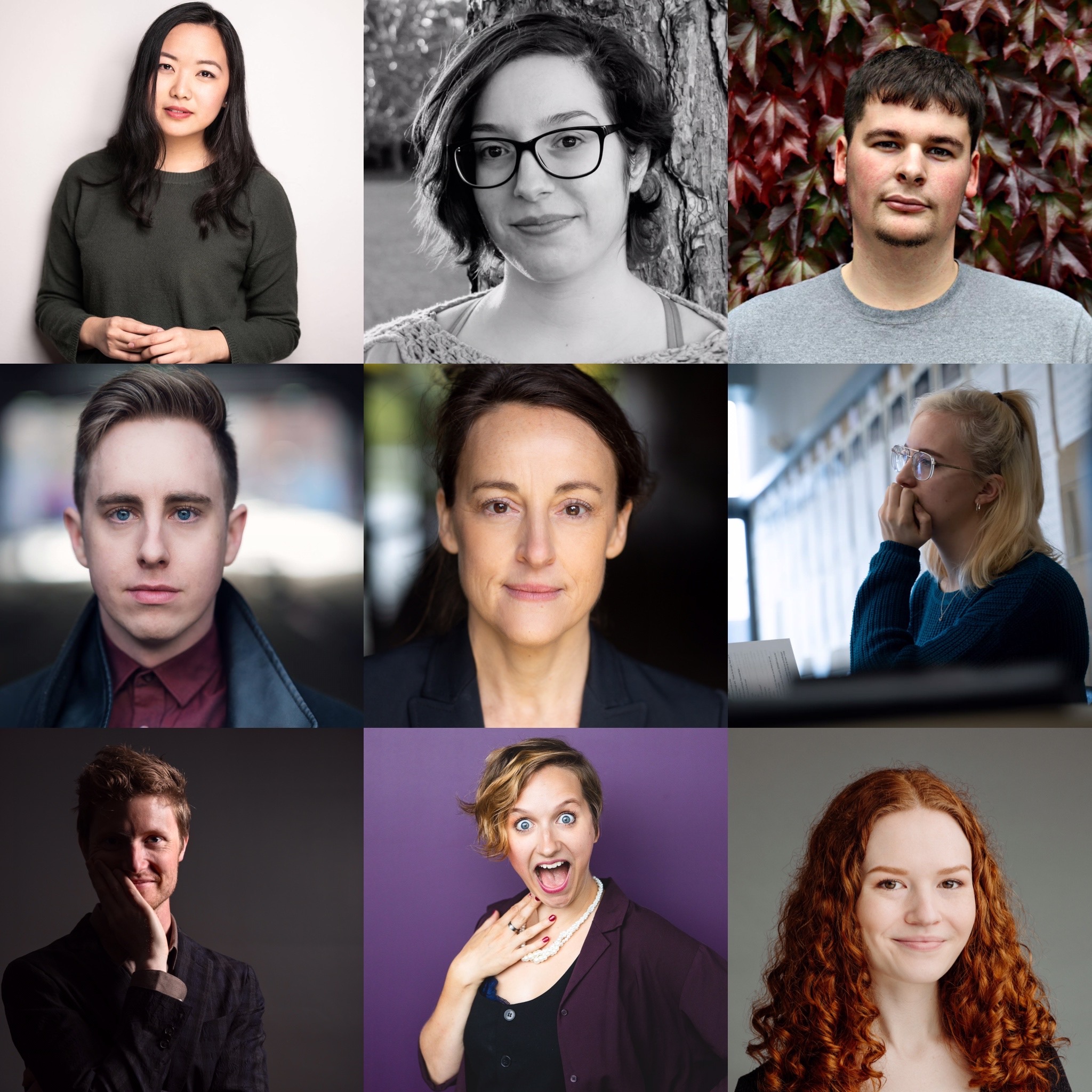 Top Row: (L-R) April Leung (Playwright), Adriana DeAngelis (Playwright), Ben Purkiss (Director)
Middle Row: (L-R) Adam Hannigan (Director), Biz Lyon (Director), Grace Hans (Director)
Bottom Row: (L-R) Ciarán Myers (Playwright), Holly Wyder (Playwright), Amanda Samuelson (Playwright)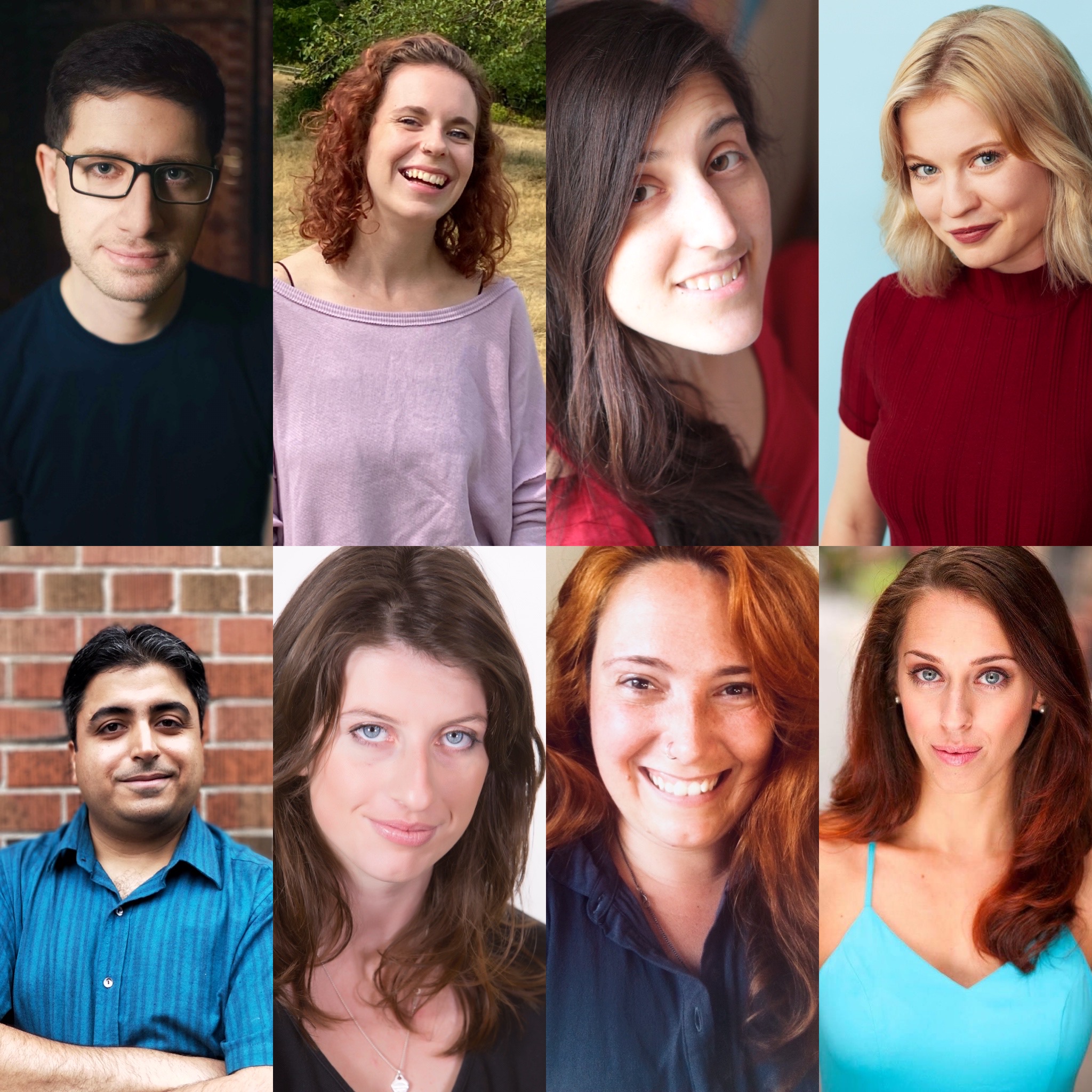 Top Row: (L-R) Steve Vargo (Playwright), Renae Miller (Playwright), Natalie Frijia (Playwright), Natalia Bushnik (Playwright)
Bottom Row: (L-R) Himanshu Sitlani (Playwright), Sascha Green (Director), Kay Brattan (Director), Karina Aviva (Director)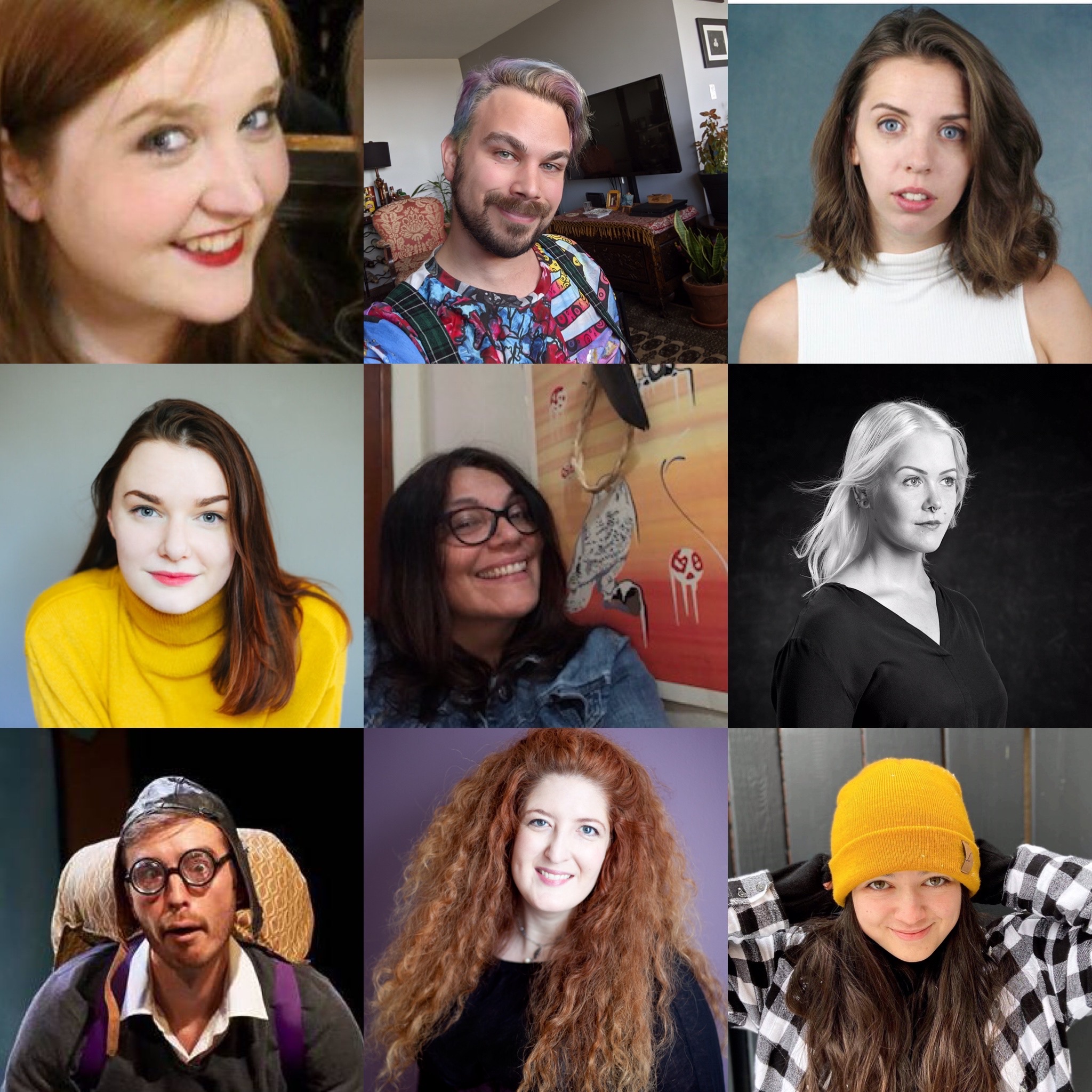 Top Row: (L-R) Alice Greening (Producer), Matti McLean (Playwright), Keauna Miller (Playwright)
Middle Row: (L-R) Emily Jane King (Playwright), Jo MacDonald (Playwright), Ronja Siljander (Director)
Bottom Row: (L-R) Max Waszak (Director), Chloë Whitehorn (Playwright), Nicola Lanthier-Rogers (Playwright)
How Your Donations Will help us 
The funds raised from our Click Campaign will all go towards production costs, such as rehearsal space, a stage manager, props and costumes, marketing/photography, and to help cover time and travel costs for the artists involved with the project. 
We are hoping to make £1800 to cover these costs. Our fundraising goal is £650.00, which when doubled with Click, in addition to our ticket sales, can help us cover these costs. Production costs, such as rehearsal space, marketing, venues rentals and props and costume are a huge cost to independant companies, so if we are able to cover that, then we will be able to give some kind of monetary thanks for all the hard work that will be going into this showcase. If there is any money left over, we will be putting it towards our 2022/23 season and use the funds to help us with future events, like the New Play Series. 
If we are able to reach our stretch goal of £850, then we can confidentially fund the project and have more financial compensation for our artists. 
Our budget breakdown looks a bit like this:
Marketing £78.00 
Set and Props £178.00
Theatre Rental £100.00
Stage Manager Fee (1 Week at a Fully Time Rate) £420.00
Zoom License £12.00
Extra Rehearsal Space £62.00
            Total:  £850.00 
Rehearsal space has kindly been donated by New Diorama Theatre's Broadgate Studios. But we need to budget for emergency space for our artists that might not be able to work in the allotted time slots so we want to budget for an extra day of rehearsal just in case. If we are able to cover all of these costs, then all the profits from ticket sales can go towards the artists.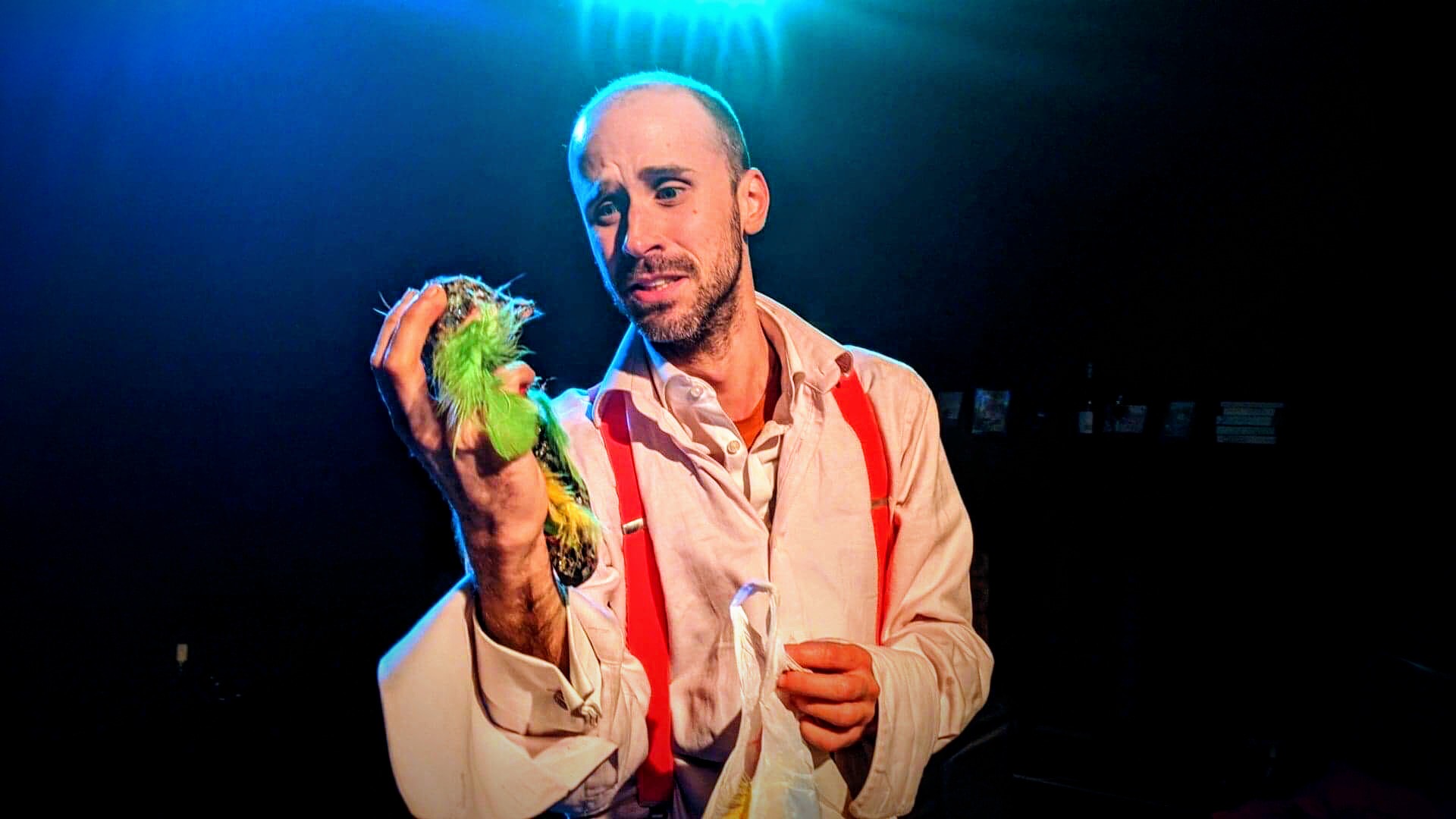 ("Mustard", Drayton Arms Theatre, 2020)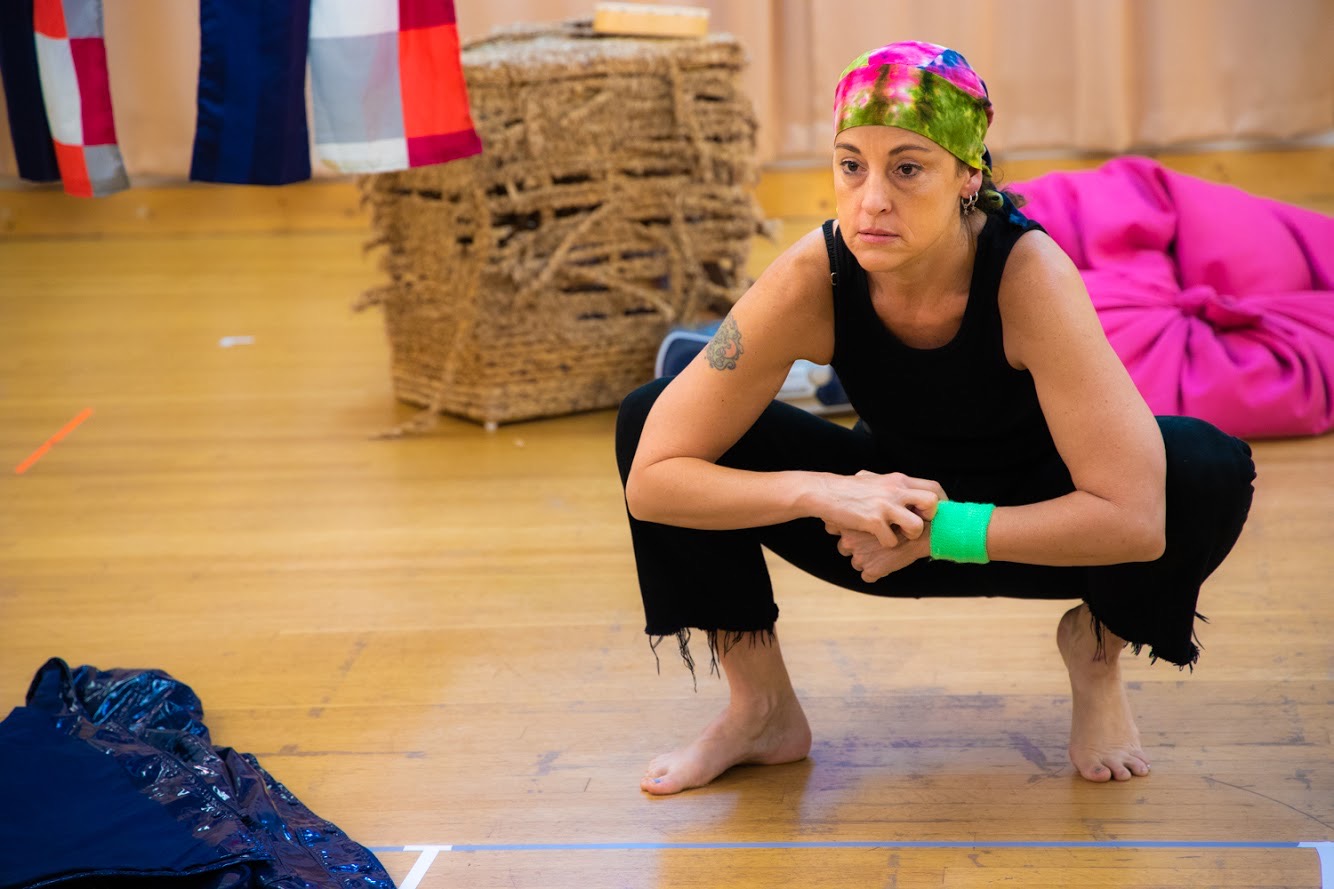 ("What You Will" Dress Rehearsal, Abacus Arts, 2020)
Rewards
£5 - Thank you on our social media! 
£10 - Thank you on our social media and your name/company listed on our website
£15 - as above + a Little Lion badge
£30 - as above + 'behind the scenes' rehearsal photos
£50 - as above + signed poster from Stories From Home 
£100 - as above + a Little Lion tote bag
£200 - as above + two tickets to your choice of performance for Stories From Home, and a meet and greet with the team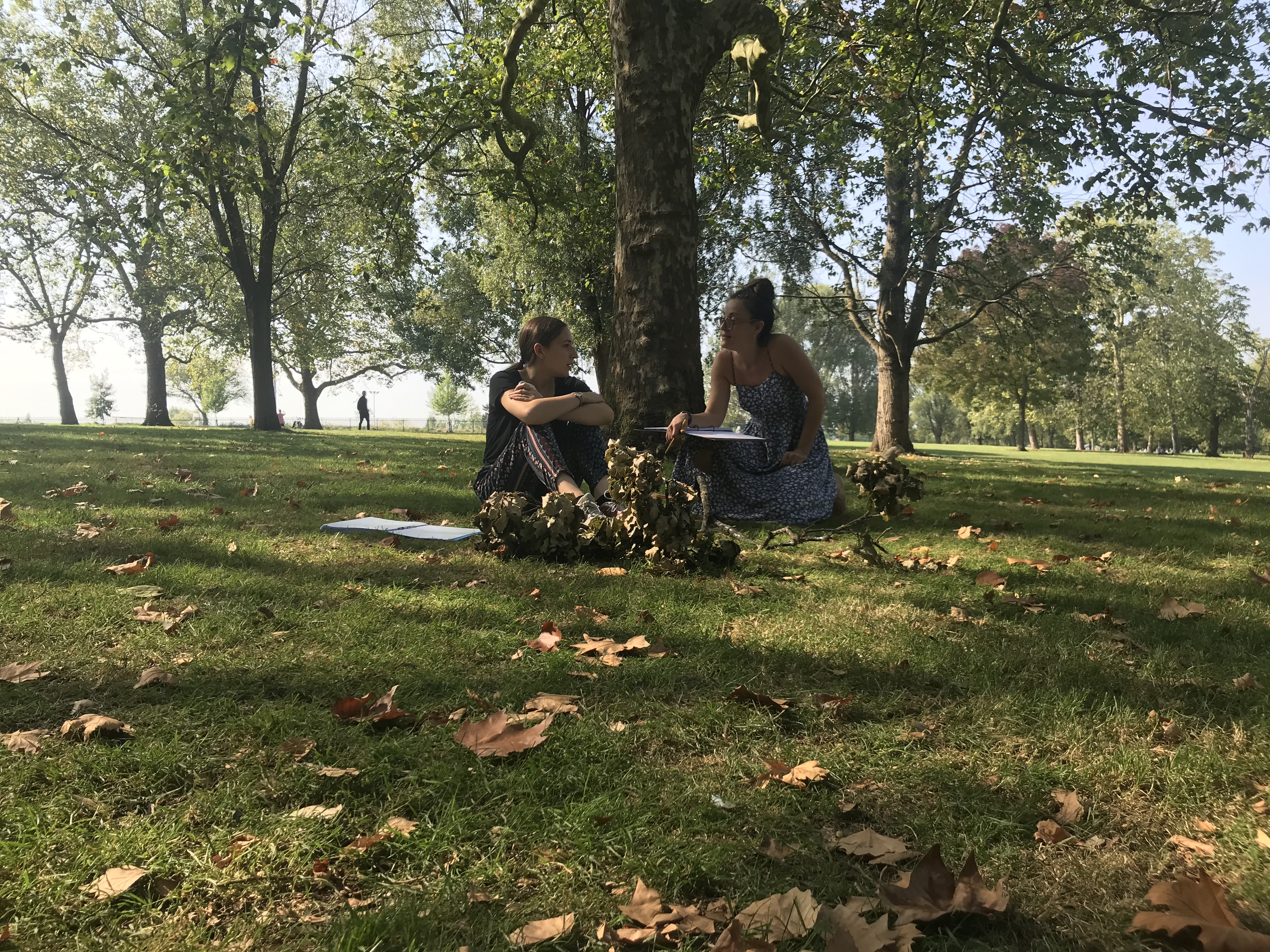 ("What You Will" Rehearsal, 2020)
Follow us! 
You can follow us on social media on Facebook and Instagram! Also check out our website for more info on the company and the amazing artists we work with! 
https://www.littleliontheatrecompany.weebly.com
https://www.facebook.com/littleliontheatrecompany/
https://www.instagram.com/little_lion_theatre_company/ 
("What You Will" Rehearsal, Theatre Deli, Broadgate Studios, 2020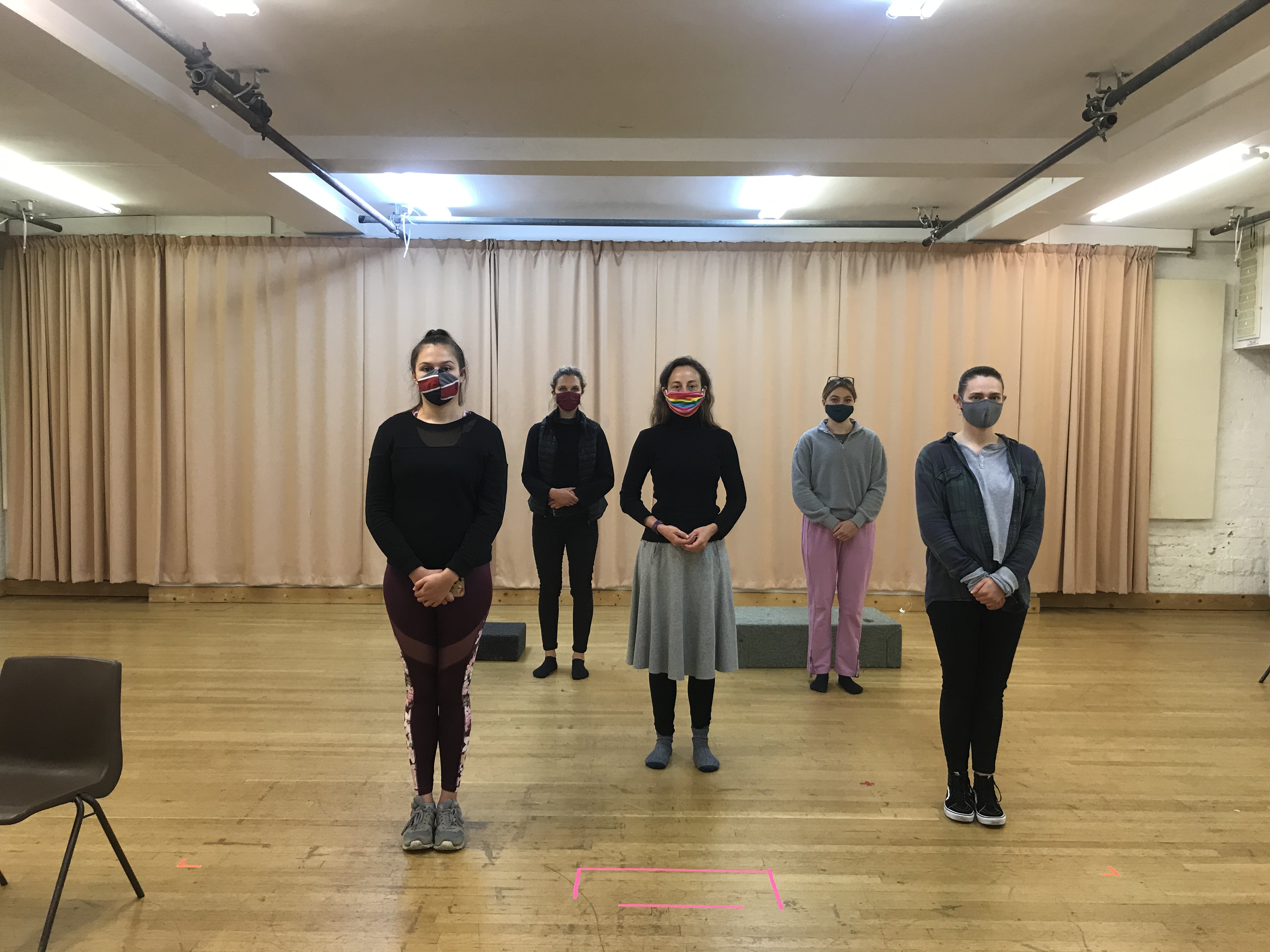 ("What You Will" Rehearsal, Abacus Arts, 2020)
Help us succeed!
Little Lion Theatre Company is not just a theatre company, but a community of global artists. We take pride in the creative dialogue we are able to have as a part of an international community of theatre makers and Stories From Home is a perfect example of this mandate. 
Any donation is greatly appreciated by the team, but you don't have to give us money to help us succeed! Share this campaign with family, friends, colleagues-every little bit helps! Follow us on social media for updates on the project and on future events for the company too! Please sponsor us and help make Stories From Home happen!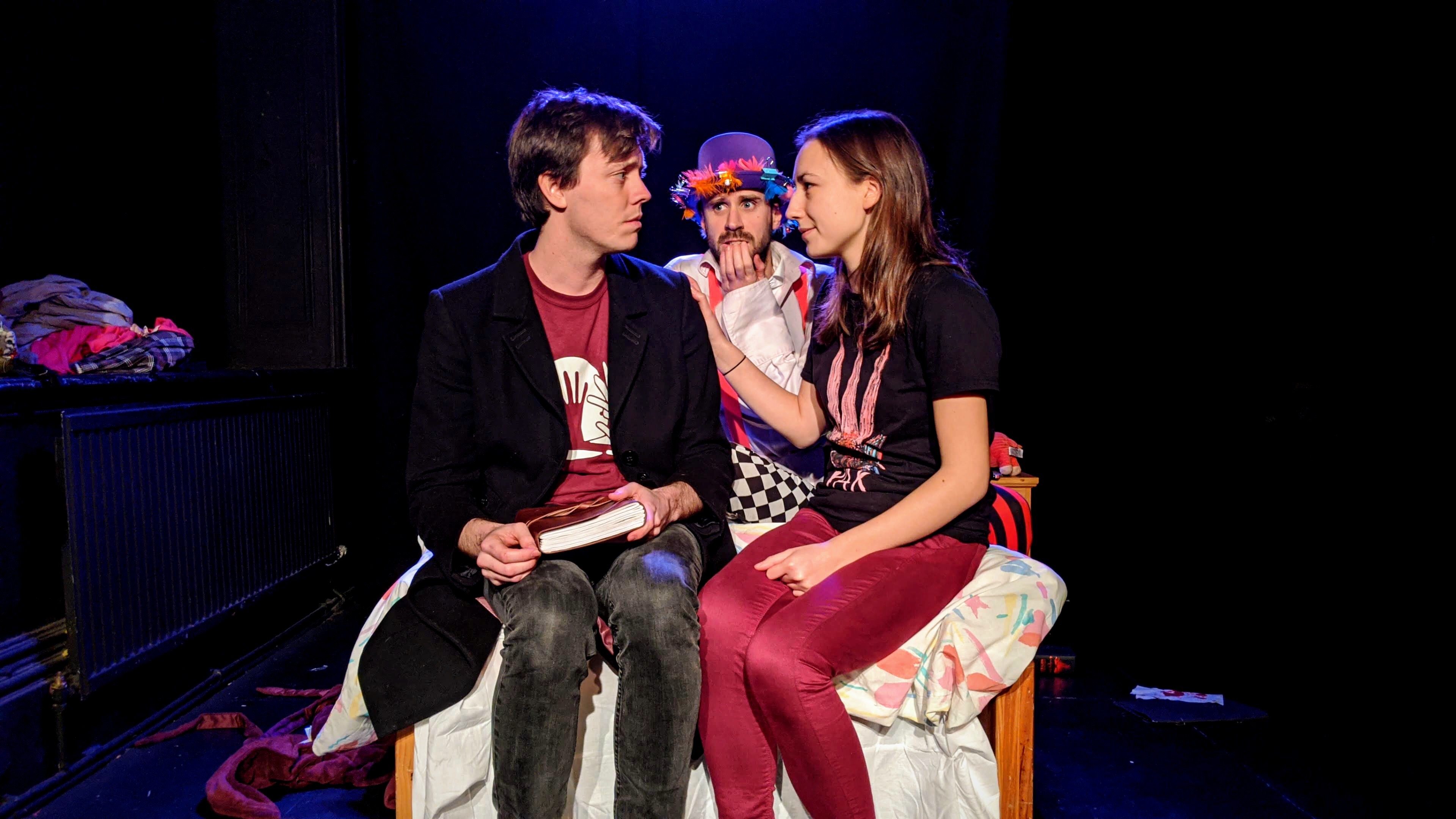 ("Mustard", Drayton Arms Theatre, 2020)
("What You Will" Rehearsal, Abacus Arts, 2020)