Is alcoholism a disease? Or a choice? Or is it both?
Sobriety on the rocks
A one-woman piece, set in New Zealand inspired by real events and conversations had with an alcoholic and his family.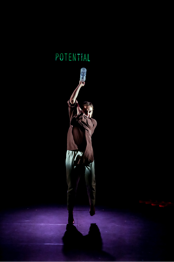 We wanted to create a piece that shares light on the non-stereotypical alcoholic. One who doesn't get abusive or aggressive. An alcoholic who simply just-drinks. An alcoholic who drinks until there is no hour on the 24-hour clock that they are sober and what kind of person that looks like, what their family looks like, and how they all are impacted by it.
Our piece is minimal set and props. It uses the stories and movement pieces to portray the anger, rage, and sadness that comes with choosing to take a sip and the impact of it. The use of setting it in New Zealand and the kiwi nuances of speech and dialogue are to be refreshing to UK audiences and open audiences' eyes to another culture. While at the same time remaining relatable and engaging through the very universal topic of alcoholism.
The money raised will help to deliver the show to audiences at the fringe. Covering transport, venue hire, insurance, accomodation.
By making a donation to support a piece that is universal and discusses' social issues will not only benefit the cast crew of 'Sobriety on the rocks' but will also educate and enlighten audience members on the topic of this ever-growing epidemic.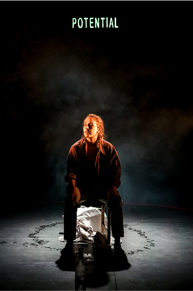 A bit about us…
Director Tadeas Moravec spent his younger years taking part in several productions at the Divadio Komedie Theatre under the direction of Michal Docekal- a former director at the National Theatre in Prague. After graduating from Waldorf Lyceum, he was accepted for an acting program at East 15 Acting school in London where he directed his first play 'Sobriety on the rocks' as part of the International Festival.


Renee Buckland is the writer and performer of ' Sobriety on the rocks'. Renee comes from a dancing background where she studied at Brent Street Performing Arts in Sydney, Australia. Post Graduation she got a job performing in Shanghai, China for the Walt Disney Company. Once realising she wanted more focused acting training, She auditioned for East15 where she was given the opportunity to write for the first time and perform in her own one-woman show.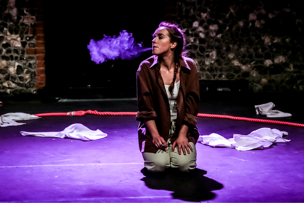 A Budget Breakdown of where our donators money is going:
Venue Hire                                                 £1080
Accomodation                                           £644
Travel                                                         £200
Registration Fees                                      £204
Insurance                                                  £100
Marketing                                                  £70
Total (Minimum Budget)                            £2298
Total (Target Amount)                                £2350    - (an added £52 for any unforeseen costs)
"All the ingredients that make up the cocktail of sobriety have been shaken, stirred, drunk, and spat out"   -  Sobriety on the rocks