An exploration of mental health, heartbreak and trauma through the lens of social media.
Sadvents is an exploration of heartbreak, mental health and trauma through the lens of social media.
FOLLOW US ON SOCIAL MEDIA, GO ON YOU KNOW YOU WANT TO! (Also you can watch some FREE theatre there soo....
Instagram Twitter YouTube Facebook

A short summary of your project
I'm raising £2000 to create an interactive, tech heavy theatre show aiming to bring theatre to non-theatre going audiences around the UK and to open a dialogue around mental health and how social media is used by and affects young girls and women.
Who are you?  
THIS IS ELEANOR>>>>
My name is Eleanor Hill and I am an East 15 MA Acting Alumna! I am a writer, creator, actor and director and also a dyslexic, dyspraxic so please excuse my poor grammar and spellings :) 
My story!
I am developing a 60 minute fringe theatre show called Sad Vents based on a series of 25 monologues written in 2020 exploring mental health, heartbreak and trauma through the lens of social media (during a pandemic). Alongside a 3 week research and development phase, I will be working with the Love Me, Love My Mind charity guiding 15 girl guides in the creation of their own show over 5 days. I will also be working with two local schools offering 8 different workshops to their drama students. I am doing this as I care passionately about ending the stigma around mental health, want to work closely with the younger generation and nurture their creative talents and further my own career through the creation of a full length play.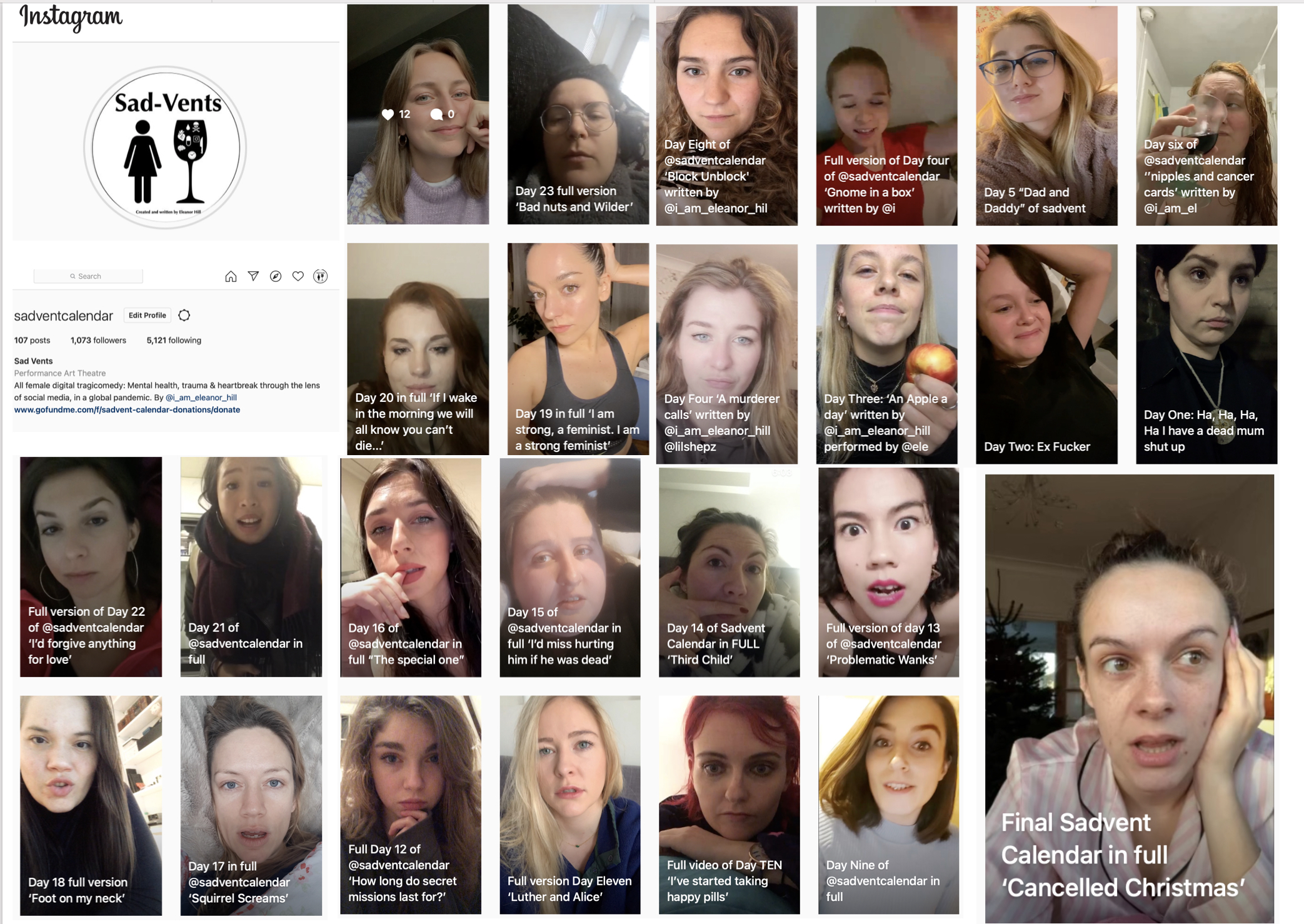 Because the conversation about mental health is only just beginning and I want to develop a piece of work that speaks openly and honestly about these themes in a bid to help other people.
I believe I can do this by making my personal stories universal and through working with young people about their own experiences to help inform the show. I myself went through childhood trauma after the death of my mother and was recently diagnosed with depression and anxiety. My director Annie McKenzie went through the very same thing and openly talks about her recovery from drug and alcohol addiction and bulimia.             
THIS IS ANNIE >>>>>>>>>>>>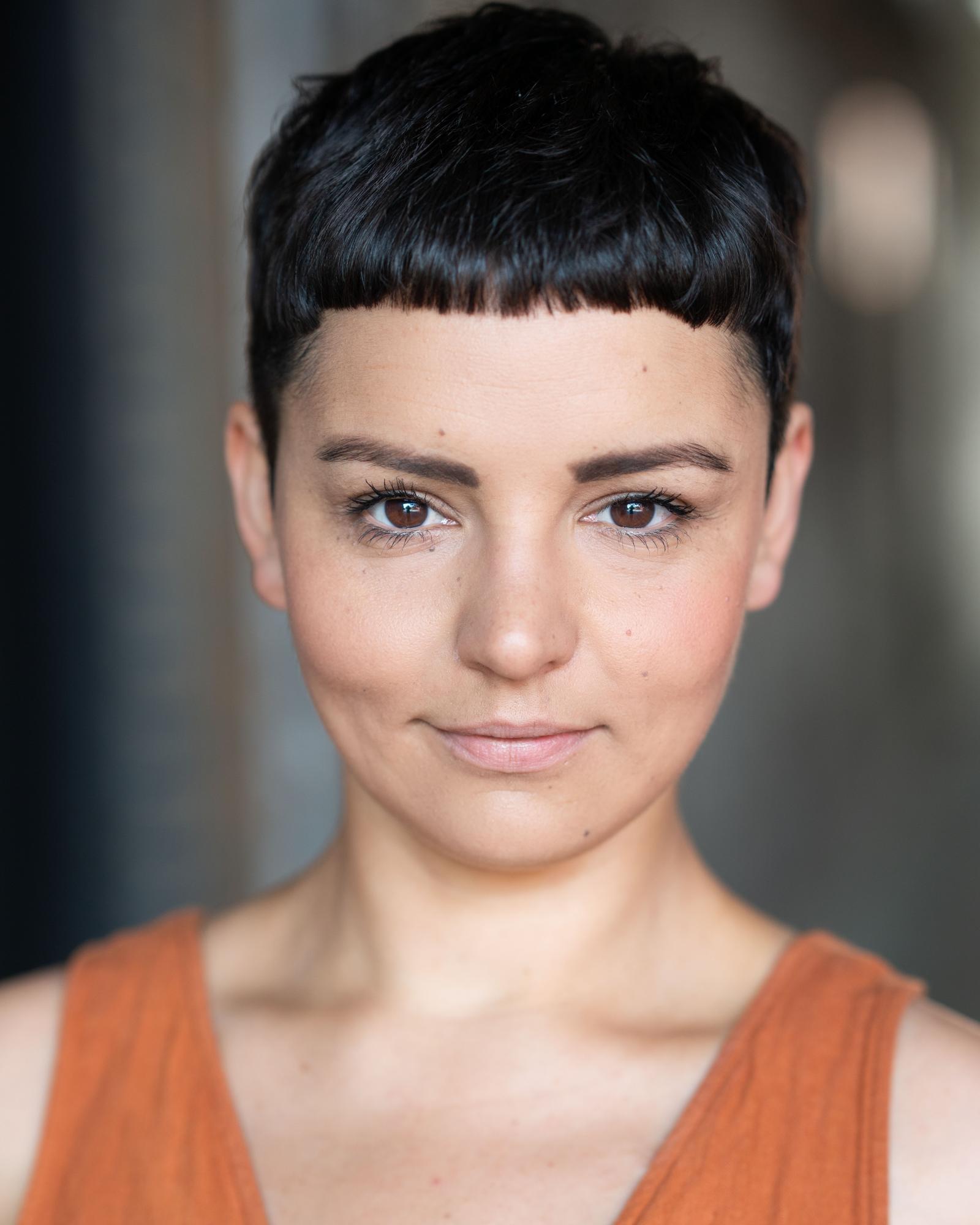 I strongly believe that the mental health and well being of our young people should matter greatly to donors. I think that by openly discussing my own mental health and the trauma that has happened to me, young people will feel more at ease to discuss their own experience of the world and will feel seen and heard. The money donated will go towards developing the show itself which will aim to tour to Vault Festival, Edinburgh Fringe and to venues around the UK in 2022 and it will help in supporting the workshops I am offering local schools and through my collaboration with mental health charity Love Me, Love My Mind. The donations will not only go towards supporting the arts which has been seriously underfunded in the UK in recent years, but will also support the young people involved in the project both creatively and in the mental health provision this provides them.
Where will the money go? 
If I hit the minimum amount requested of £2000 then I will spend the funding on rehearsal space and a directors fee. This will enable me to start phase one of researching and developing the show. Any extra funds  will be reinvested into the future life of the project as we plan to take it to Vault Festival, Edinburgh Fringe and on a UK tour in 2022 so any funds raised above the target will be welcome and saved as it is pretty tough to raise money for the fringe! I will give weekly updates on the campaign's progress and throughout the project updates will be running on social media most if not all days so people can keep abreast of our progress. 
Find us here
Website, Twitter, Facebook, Instagram for very regular updates during your fundraising campaign. Be sure to Follow us to find out how we're doing and watch some clips and behind the scenes!

What people say about Sad-Vents:
"Very raw! Which also allows it to feel more real and beautiful! Despite it wandering off to numerous places from one topic/thought, it doesn't feel messy/confusing! If anything it's very relatable as I do find my brain often doing the same thing. It's genuinely like thinking out loud.
"Really interesting themes for me, I am a social worker so very thought-provoking. Like the monologue style, felt it allowed the actors to find their own inflections and humorous moments depending on their interpretation of the character. Dark comedy but realistic in terms of thoughts and feelings the characters are experiencing. Choice of language very impactful and a conversational tone which suited for a monologue, almost like a dialogue between different parts of the mind which was interesting."
"Impactful delivery and styling of social media. Caught my attention and was useful for reflection about life for myself and others. Realistic vignette of issues faced by women at a very complex time of the social calendar. Definitely share the perspective of the writer in suggesting that festivities can act as a magnifying spotlight on trauma, mental illness, etc."
Help us succeed!
You don't need to give money to help us succeed! Please share this project with anyone you think would support us – on Twitter, Facebook, LinkedIn, by email, telephone, in a chat over the fence or on your blog.
In fact, share it with everyone you know as we think it's a great idea, and the more people who know about it, the more likely we are to make this work out brilliantly.
And we know we said you don't need to give money to help us, but we'd love it if you did! Please sponsor us and help make this happen.