Support the Spag Girls! A new fun, fiery and female comedy theatre show.
HELLO!
We are Thistle & Rose Theatre and we are raising money for our upcoming show 'Post Sex Spagbol', going to The Space, 6th - 10th September! A fun, fiery & female-led comedy theatre show.
In February we were awarded The Space Launchpad Award 2022 after Post Sex Spagbol was performed at East 15's Debut Festival. This means we have been awarded with the opportunity to perform a weeks run of the show at The Space, Isle of Dogs! Wahoo!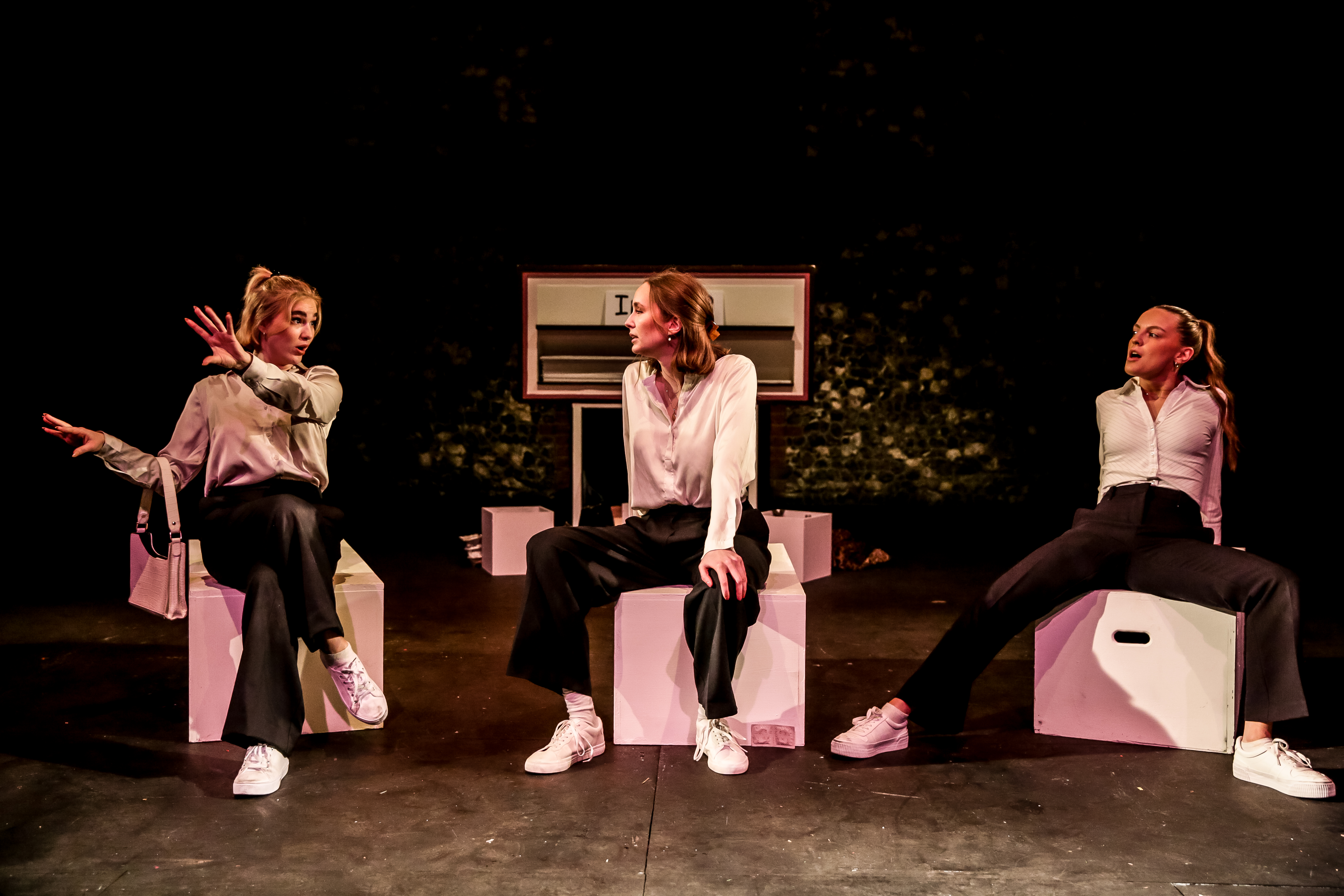 ABOUT THISTLE & ROSE THEATRE
Thistle & Rose Theatre was co-founded in December 2021 by Caitlin Lee Smith (Our Scottish Thistle & Post Sex Spagbol's Director) and Katie Bignell (Our English Rose & Post Sex Spagbol's writer).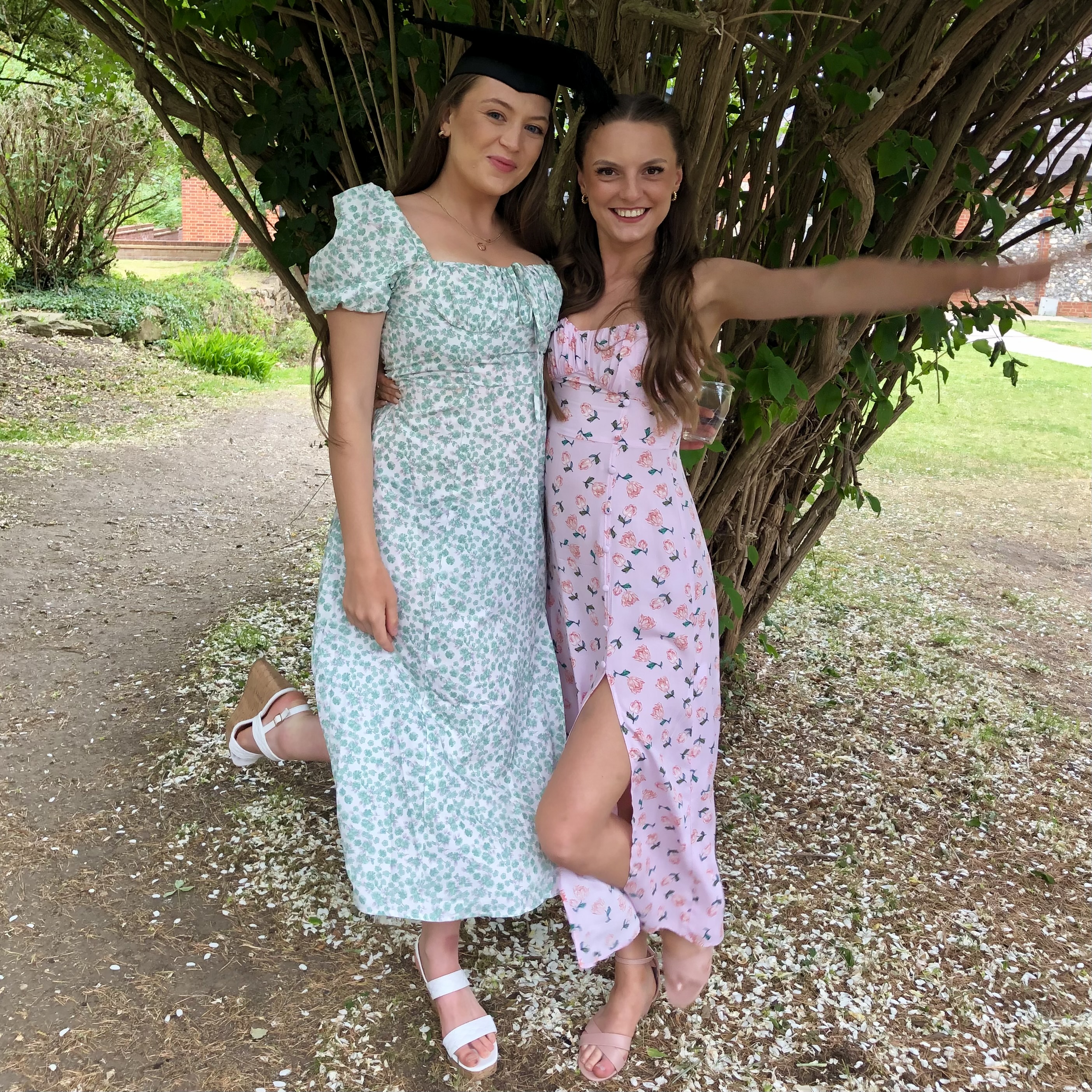 Here we are looking super smily! 
We are an emerging female led theatre company dedicated to uncovering the dirty truths of womanhood. Bringing forward women's voices with gasps and giggles.
Creating theatre that is open, honest, provocative and unapologetic. 
OUR GOAL IS TO PUT WOMEN'S VOICES CENTRE STAGE!
ABOUT POST SEX SPAGBOL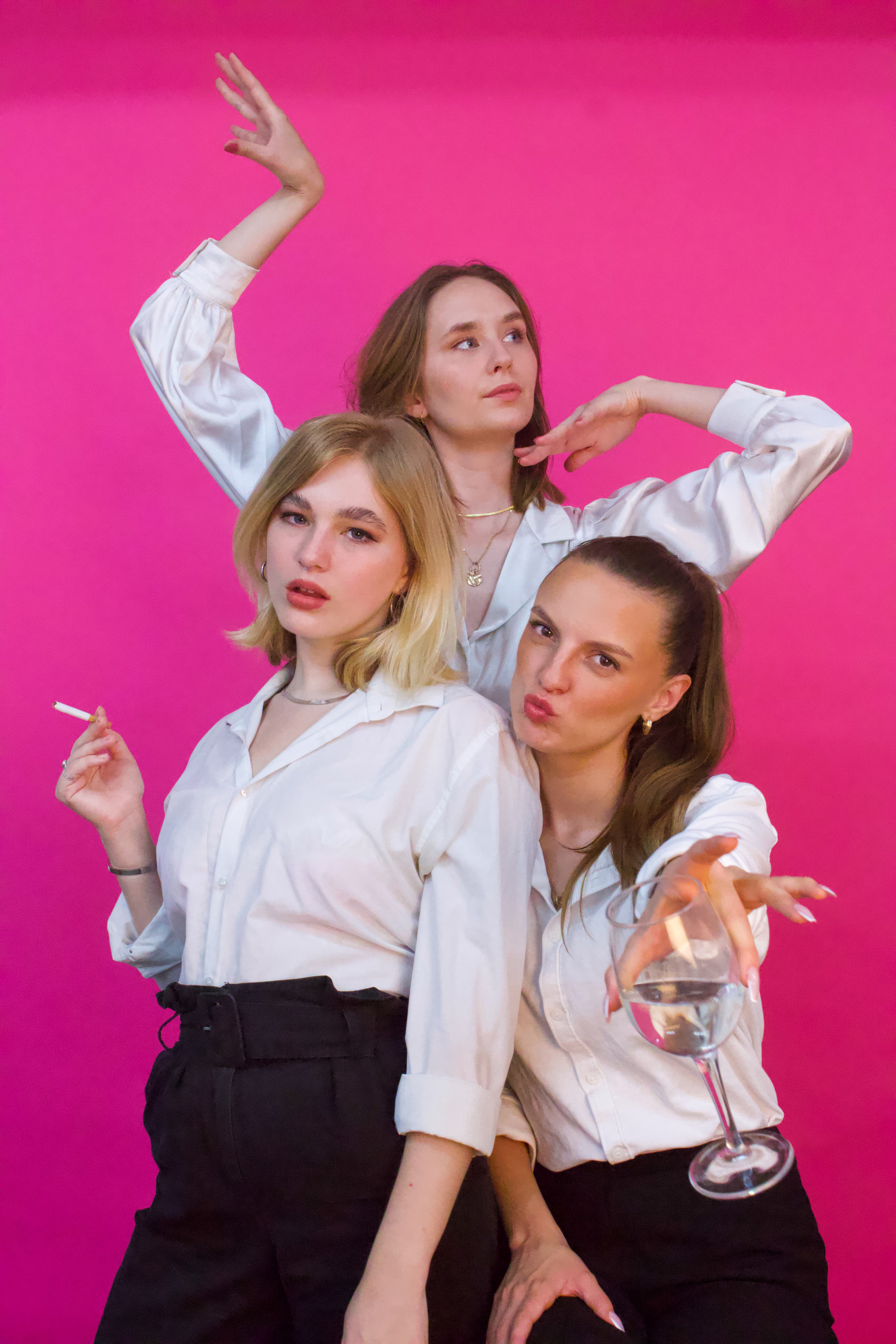 Post Sex Spagbol was first performed as part of Debut Festival at East 15 Acting School in February 2022, where it was awarded The Space Launchpad Award 2022. It then went to The Bread & Roses Theatre in Clapham for 2 nights to perform a sell-out run in April and will soon be off to The Space for 5 nights in September! 
This fast-paced, female-led show provides a space for women to reflect and challenge their own internalised biases: unpicking what it means to be feminine in an increasingly female-hating world. Exploring themes of self-love, sex, mother/daughter relationships and growing up, while laughing through the relatable shags and gags, and loudly shouting female taboos. A bittersweet, relatable comedy for women, by women, that men need to see.
Although the show is full of plenty relatable comedy moments, it also contains an important message that is close to all us at Thistle & Rose and needs to be told. 
DON'T JUST TAKE OUR WORD FOR IT
Here are some lovely quotes from some lovely audience members:
"Funnier than Fleabag! I predict this show will be a major hit on TV one day. See it now, in a small room, while you have the chance." - Christopher Brett Bailey 
'A wild ride from start to finish! A must-see piece of theatre that'll have you in stitches!' 
'A hilarious and relatable comedy about finding yourself that every Tom and Krissy out there should see.' 
'An enthralling masterpiece exploring a variety of themes which are conventionally overlooked.'
'Moving and relatable – a bit of a life saver in the midst of a breakup.'
'Encapsulates young adult life as a woman perfectly'
'A relatable and entertaining piece of theatre – prepare to laugh from start to finish!' 
Where will the money go?
We are so excited to take Post Sex Spagbol to The Space but we need a little help. We have a fantastic group of women actors onboard to present the project, who we need to hire at Equity rate, as well as funding travel, set, van hire, marketing (both flyers and online!) and hire fees for a technician.
COST BREAKDOWN:
Minimum - £2000
Van Hire - £300
9 Days Hire of Actors (Performance - Equity Minimum): £990
Marketing materials (Flyers & Online ads) - £185
1 Week Hire of Technician - £225 
Travel Expenses for crew - £120
Set and Props - £180
Stretch Goal - £2675
1 Week additional hire of actors (Rehearsals & Performance - Equity Minimum): £550
Additional marketing materials - £50
Photoshoot studio hire - £75
Any funds reached over our stretch goal will go towards investment into the future of 'Post Sex Spagbol'.  
REWARDS
£5 Donation: Shoutout on our social media!
£10 Donation: (All of the above) + Entered into a random prize draw (drawn at the end of the Click campaign) to win a free ticket for Post Sex Spagbol @ The Space! (if you have bought a ticket and then win we will reimburse you! Or you can give it to a friend!)  
£20 Donation: (All of the above) + A signed flyer from the cast and creative team. 
£50 Donation (All of the above) + A special thanks mention in our program.
£100 - (All of the above) + A special thanks mentioning in all future programming and website.
FOLLOW US
Make sure to follow us on all our social media platforms to follow all our updates for Post Sex Spagbol!
Instagram: @thistleandrosetheatre
Facebook: @thistleandrosetheatre
Twitter: @ThistleRoseCo
FROM EVERYONE AT THISTLE & ROSE, THANK YOU SO MUCH FOR TAKING THE TIME TO READ ALL ABOUT OUR SHOW. PLEASE SHARE WITH FRIENDS, FAMILIES AND EX BOYFRIENDS (THEY SHOULD REALLY SEE IT.)