"Words of love, so soft and tender, won't win a girl's heart anymore…"
It's the 1960s, the world is changing. Protesters take the streets for equality and against the Vietnam war, Hippies promote free love and a young band called "The Beatles" is rising to fame.
But not in conservative Switzerland, where women did not get the vote until the 1970s and were legally confined to kitchen and household. Bette, the star of a popular TV cooking show, and Trudy, a housewife, are about to change that.
"The Good Women" is a brand-new piece of theatre inspired by a true story about two extraordinary women. It will premiere at London's VAULT Festival 2023 - the UK's leading independent showcase of live performance and artistic talent.
Who we are and our story so far..
We are a British-Irish-European Theatre company made up of East 15 Graduates and are dedicated to telling the stories of women whose voices have been silenced or forgotten. We founded our company in March 2021 for our East 15 MA Project and created our first piece, "Homemaking for Beginners" which went on to receive a 4 star review following its run in the Golden Goose Theatre in October 2021. 
We are now aiming to raise £1500 to bring your new show to VAULT Festival - and with your help we can tell the story of just two of the incredible women whose stories have been forgotten throughout history. 
Our Company is made up of...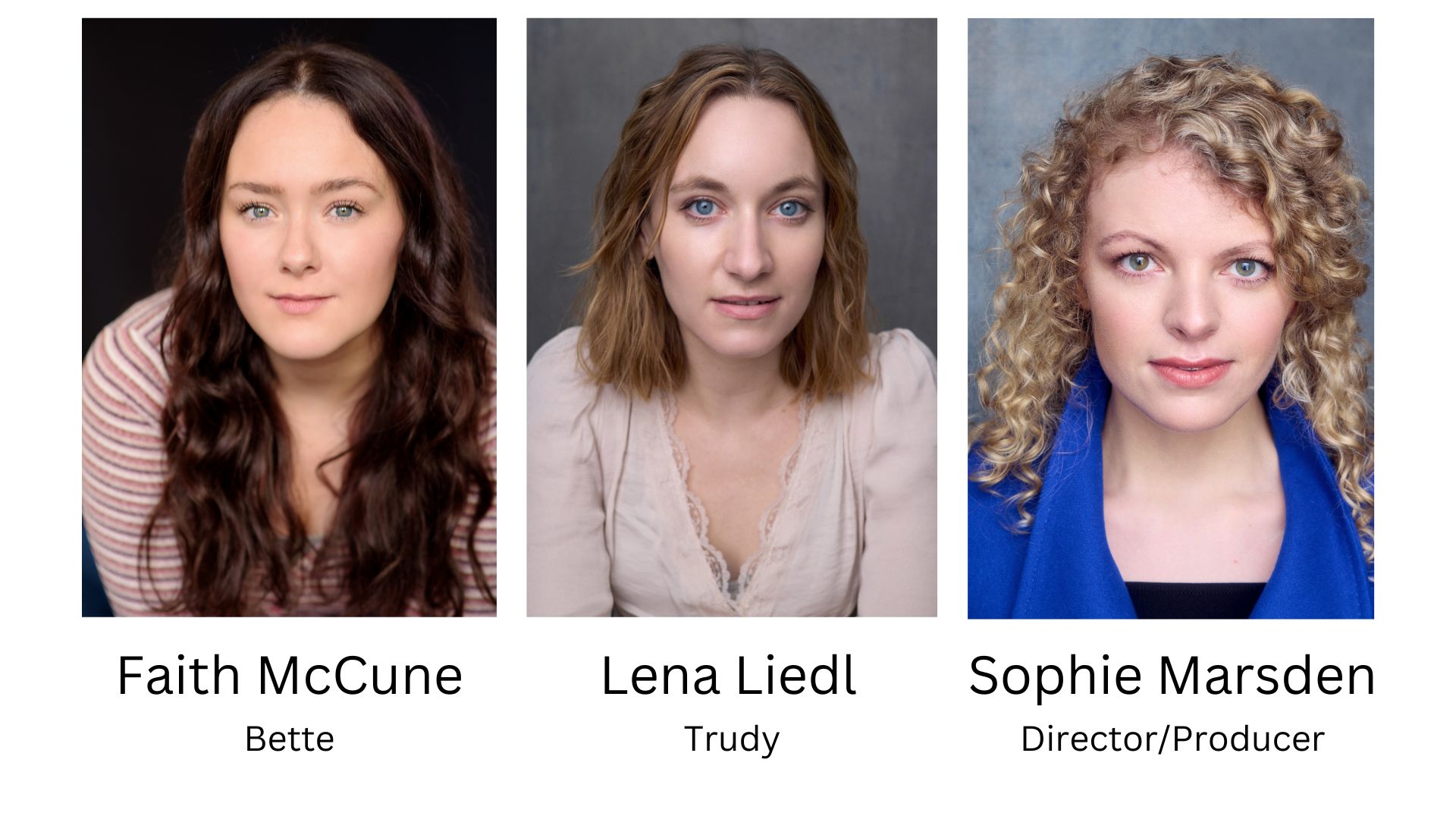 Where will the money go?
We are aiming to raise £1500 to fund our 4 show run at Vault Festival. Every penny raised will go towards the show itself and will be used right from the first rehearsal to the last "get out".  
Our minimum target of £300 will fund our rehearsals for the show.
Anything we raise towards our stretch goal will fund the show itself, with costs including:
Production Costs - £400
Transport - £300 (This is inclusive of the cost of travel for cast and creatives from London, the surrounding areas and as far as Belfast to and from rehearsal/performance spaces)
Costume and Props - £200
Marketing / Printing costs - £300
Any further donations, would enable us to continue developing the show after VAULT Festival.
Find us here..
Follow along with all of our antics on our Instagram page @Goodwomenarts 
please Help us succeed!
We know that it might not be possible for everyone to support us financially in the current situation, but word of mouth is priceless. Share our posts, tell your friends and follow us on our social media to get our latest updates. Anything you can do to spread the word about us would be greatly appreciated and will make a huge difference. 
Thank you!!