A chance for BA Acting and Contemporary Theatre graduates 2020 and 2021 to have a live showcase!
A short summary of your project
A showcase for the BA Acting and Contemporary Theatre graduates 2020 and 2021. Both years left East 15 Acting School without a live showcase, due to coronavirus restrictions - this CT Showcase 2021 will give them a chance to perform to an audience of industry professionals, secure an agent and be seen by casting directors and theatre companies from across the country.
Who are you?
I'm Samuel Xavier, a student at East 15. My partner is Rory Thomas-Howes, an ex-CT (class of 2019) and a writer/producer/actor/theatre-maker. We're producing this showcase with the graduating class of 2021, whose profiles you can view here: https://www.east15.ac.uk/alumni/2021/ba-acting-and-contemporary-theatre
Your story
I think we can all agree... the pandemic has been ROUGH. But for the graduating classes of East 15 Acting School 2020 and 2021, it's been especially unfair. These students have worked against all odds to create exceptional new work and deliver incredible performances, often to a solely live-streamed audience and an empty theatre. The culmination of three years of training, for any actor, is the live showcase. Unfortunately, coronavirus has made that impossible, meaning the graduating actors of 2020 and 2021 have had no opportunity to show agents, casting directors and theatre companies their talent, severely hampering their career prospects. This showcase, scheduled for a time when all restrictions have been lifted in the UK, will give the students of the BA Acting and Contemporary Theatre courses the chance to perform a live showcase, in front of an invited industry audience, in the Soho Theatre.
Why are we doing this? Because these students have worked incredibly hard for the past three years to create new, exciting theatre and grow as actors, in the face of adversity hitherto unknown (fancy words to MAKE OUR POINT), only to miss out on the culminating event of their three years of training.
Why should I donate? The arts are suffering in a way we've never seen before. The government isn't willing to extend funds to the arts, or education promoting the arts. For this to work, we need your help and your generosity.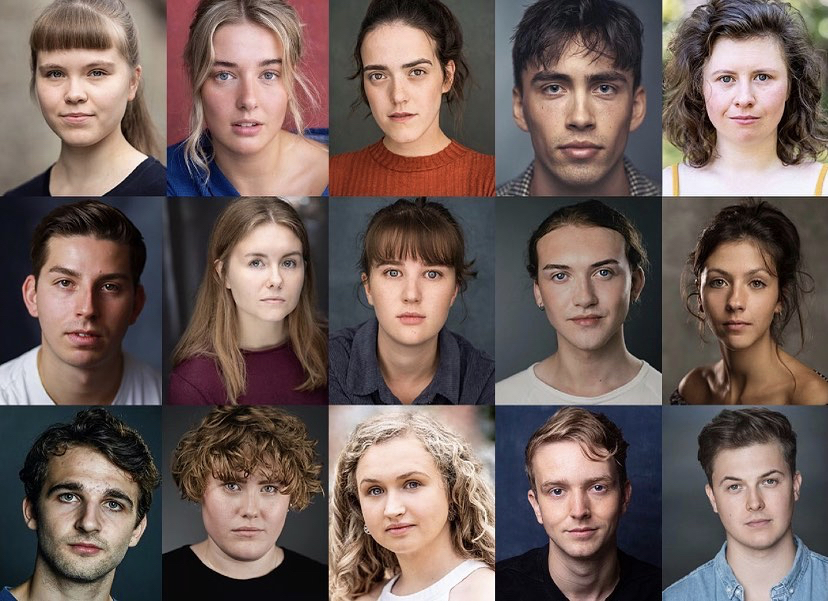 Where will the money go?
The majority of the money will go towards hiring the venue at the Soho Theatre, as well as a projector and green room for the actors to prepare. Further funds will be used to secure transport to and from the venue, mailout costs for invitations, printing and design costs for programmes and CVs, and, if we raise more than our minimum, catering at the venues, as well as any admin costs incurred throughout (which will all be transparently displayed).
If we're lucky enough to raise more than our overall target, we'll divide the extra funds fairly between the students to further develop pieces of work devised by the BA Acting and Contemporary Theatre students 2021, who were denied the opportunity to go to Edinburgh Fringe due to coronavirus.
We will be offering weekly updates on the fundraiser, and doing personalised thank yous to everyone who donates!
Please find a full breakdown of costs below:
Venue hire (one day, including projector and green room): £1860
Insurance: £100
Production/mailout costs: £790
Catering & Admin: £1000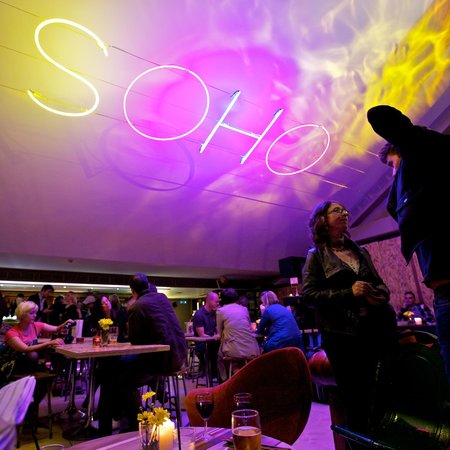 Rewards
Please have a look in the sidebar to see what rewards we'll offer to our donors!
Find us here
Find us @east15ct to see all the actors in action, including their performances at Debut Festival 2021 and a programme for the showreels produced in February 2021.
Help us succeed!
Even if you can't give anything, promotion will help us no end. Please share this appeal on Facebook, Twitter, Instagram, Snapchat, TikTok, Whatsapp, Tumblr or print it out, pop it in an envelope and send it to your techphobic friends! 
Follow us on social media and keep coming back to this page to see how the fundraiser is going - and maybe drop a few pounds our way if you've got em! 
If you are able to sponsor us, you'll be helping a wonderful pool of actors who have all overcome incredible difficulties to show their talents. We want them to have a chance to show the world their talent - so please sponsor us if you can to help us reach our goal!