Social-enterprise LGBT+ clothing for beautiful people to express themselves and feel great about it!
Elevator Pitch

We're raising £3207 to kick-start a functional clothing brand: This Is Me.
This social enterprise aims to make the world a better place in 3 main ways: 
1. Helping the LGBT+ community be confident with expressing their true selves with our unique functional clothing
2. Providing a forum for minority groups to get advice and support from the community
3. Giving 20% of everything we make back into the community with giveaways and donations 
Ding! Sopleasehelpthecausebysharinganddonatingokaythanksbye!
This Is Us
Hello! We are Shaaba Lotun and Jamie Raines, two post-grad students from Essex.
Shaaba studies law and business management, and enjoys playing the piano, being bossy, and making really quirky cakes. 
Jamie studies pyschology, and enjoys video-gaming, Coca-Cola, and naps. 
We're both utterly obsessed with cats, YouTube, and helping the LGBT+ community. 
If you want to know more about us, feel free to ask!
Once upon a time…
Jamie came out as transgender in 2011, and we've been documenting Jamie's transition online ever since.
He takes lots of photos of his face, we talk about transitioning, and we record ourselves doing silly things to make people smile. We're so proud to hear so many LGBT+ people, friends, and family, say that we've managed to help them, and we don't plan on stopping any time soon!
It's our aim to continue building awareness and understanding of the LGBT+ community, hopefully leading to greater acceptance and equality, and we think This Is Me. is just the way to do it. 
Jamie answers community questions almost every day, and every week we put up new videos to try and increase confidence and understanding of what being transgender means. 
We are so committed to this cause, and by supporting us with this venture, you too will help promote equality and allow people to embrace their true selves. 
Donations will go towards
Brand completion - £25
Registration and brand protection - £530
Website domains and hosting - £180
Stationery, printing, packing and postage - £340
Photoshoot equipment - £70
Stock (wristbands, caps, t-shirts, posters, bags, stickers) - £1200
 
Any amounts received above our minimum target will go towards additional stock, travel reimbursement for LGBT+ models, and initial giveaways and donations to the LGBT+ community.

We have already spent over £300 of our personal funds on setting up This Is Me., and community giveaways.
 
Your Rewards
We really do appreciate all of your support, whether it be through donating, or simply feeling inspired to be confident and yourself!
As just a small thank you for any donation, do take a look at the rewards that we are super excited to give away. 
Keep up to date!
We'll be posting regular updates on Facebook here:

Facebook: https://www.facebook.com/thisisme.ofcl/?ref=bookmarks

Follow the page to get some updates!

If you want to see why this all started, take a look here:

https://www.youtube.com/user/MrPinocchio17

https://www.facebook.com/jamiearaines/
annnddd…. ACTION!
We're both very invested in promoting LGBT+ awareness, understanding, and equality. Just in case you're interested, here are just a few of the projects that we've been involved in. They're all fantastic causes, so be sure to follow their project pages for updates, releases, and exciting news!

The Selfie Timelapse: https://www.buzzfeed.com/patrickstrudwick/this-trans-guy-took-a-selfie-every-day-for-3-years-to-show-h?utm_term=.rl473qe25#.cqMB2eZKJ
Dear Buzzfeed: https://www.youtube.com/watch?v=RYuipbRGu5s
Channel 4, Born in the Wrong Body Season: http://www.channel4.com/programmes/born-in-the-wrong-body-season
Turning Point Documentary: https://www.facebook.com/Turning-Point-1716536281948292/?fref=ts
No Filter, Pride in London: http://prideinlondon.org/campaigns/nofilter
Outcome: https://twitter.com/OutcomeLGBT
Acts of Greatness: http://actsofgreatness.org/
 
Thank you.
Thank you so much for taking the time to look through our campaign page.
If you're able and willing, please spread the message of This Is Me. and support its beginning in any way you can.
At the very least, just remember to be proud of who you are.
Enjoy the rest of your day!
Have you sponsored this project? If so, log in to comment on updates!
1 year ago
Hello beautiful people, 
We now have under 24 hours until the Click campaign finishes!
It's been a tense stretch, but thanks to all of your amazing support, This Is Me. has more than the minimum it needs to properly get off the ground: £2671.
Give yourselves a high-five, you truly are amazing and so super-duper kind, thank you so, so much. 
We'll be in touch with you all soon with a quick survey to get your preferred names, pronouns, and details, for rewards. 
We've absolutely loved fundraising and gathering support for This Is Me. It's been so surprising to see so many people support the cause and give us such valuable feedback for this project.
Do watch this space, we have big plans for helping the LGBT+ community, and none of it could have happened without your help. 
Thank you again. 
Have a fabulous weekend, 
Shaaba and Jamie (: 
1 year ago
Hello amazing supporters, and Happy Pride!! 
We've had a lot of fun marching in the London Pride Parade and spreading the word for This Is Me.! 
Just like the very adorable Golden Retriever below, we too are so close to reaching our goal, and even closer to our minimum funding target! Thank you so much again for your continuous support and help.
Please continue to tell all the friends and Golden Retrievers you know about This Is Me. - together, we're all making such a difference! 
Thanks again! 
Shaaba and Jamie (: 
1 year, 1 month ago

Hello wonderful people! 

After a wonderful evening at the VC's Summer Reception, we're so pleased to say that we've now raised over £700 in 7 days! Well done to you all, and thank you so much for your kind donations. 
It was so great to receive such valuable feedback for This Is Me. and we're now more determined than ever before to make this social enterprise a smashing success! 
Please continue to share our campaign and encourage donations if you can, we are all doing an amazing job, but we still have a stretch to go. 
From the very heart of our bottoms,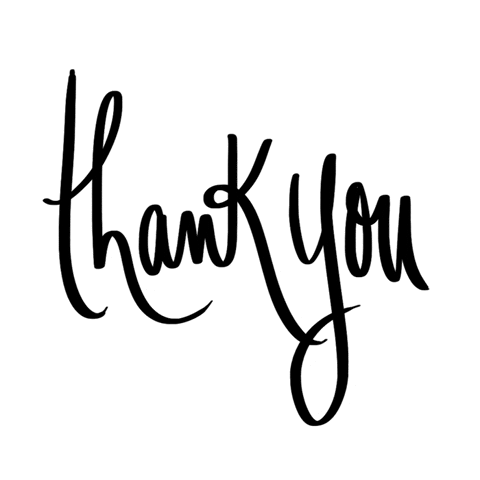 Shaaba and Jamie (: 
1 year, 1 month ago
Hello lovelies! 
Thank you so much for your continued support! We're now over £300 in two days! 
Community spirit is a force to be reckoned with!
Keep on sharing and donating, and thanks again,
Shaaba and Jamie 
1 year, 1 month ago
We weren't planning on posting an update so soon, but we're so excited to see such a great response, we just had to express our thanks! 
Over £150 in under 10 hours guys! Thank you so much for your kindness. Continue to spread the word and donate, and with your help and support, we can give the LGBT+ community the help and support they deserve! 
Thank you so very much!
Alumni of the University of Essex matchfunded £1000
6 anonymous donations totalling £212.00