Help us bring this play to FUSE International Festival!
IF THE WORLD IS ENDING, WHY SHOULD WE DANCE?
Jay is broken. Jodie is pretending. Everything is fine if she doesn't watch the news.
Giant Bears and Shopping Carts is a new piece of theatre that blends dialogue, music, poetry and dance to explore the light at the end of the world; asking how we can approach the climate crisis with a positive outlook.
The play was birthed during the BA Acting and Contemporary Theatre (CT) course at East 15 Acting School but hasn't yet had a public performance. So here we are funding for its first official debut at the FUSE International Festival on 8 July, 2023, in the ACT Studio in Kingston-upon-Thames!
Who are we?
The company consists of East 15 students from different courses in their final year. This is the first project we bring out into the world after school, and having mastered one or another challenge trying to put it on, it's finally happening and we couldn't be more excited!
In fancy words, this is us:
Writer and director Clarissa Taeuber is a German theatre-maker producing ethically and politically driven work in unusual combinations of art forms. 
The show's multinational ensemble trained together at East 15 Acting School, and company members have worked with renowned artists like Amit Lahav (Gecko Theatre), Luke Clarke, and Trilby James in brilliantly reviewed productions like their "truly excellent" Hamlet adaptation: showing Uri Roodner's "track record of training some of the best collaborative makers in UK theatre." (David Byrne, New Diorama)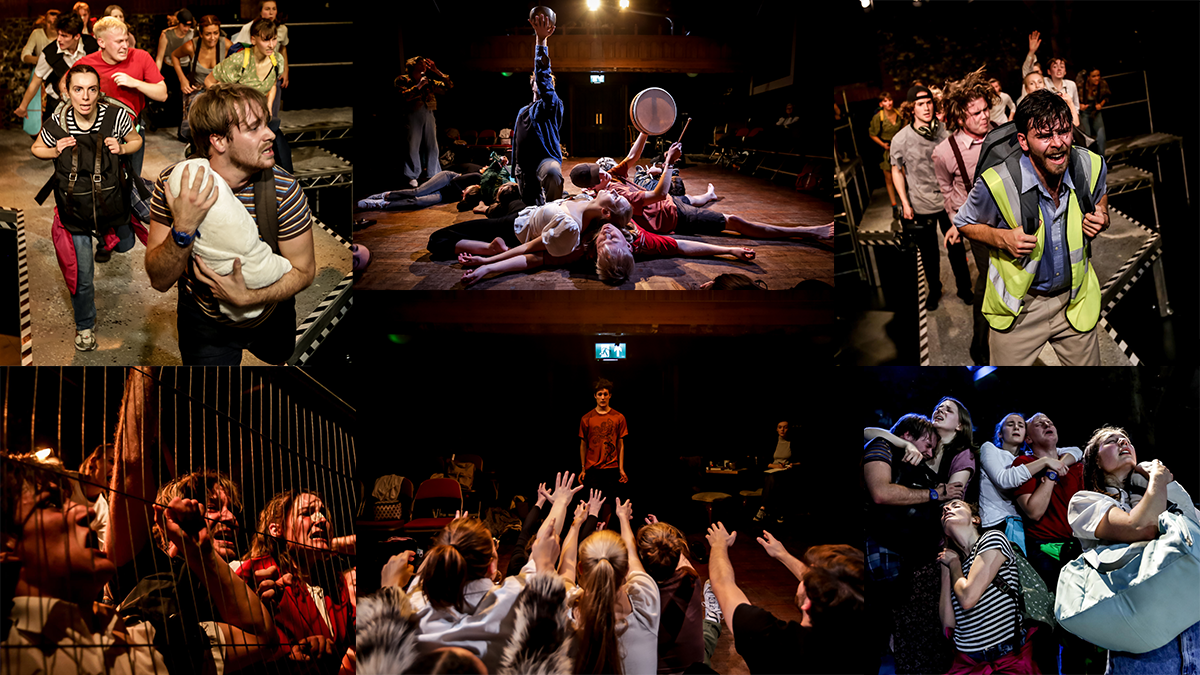 Devised shows The Day the Dam Burst and Very Like a Whale on the CT course.
Photos by Andrew H. Williams (left and right) and Jack O'Grady (middle)
But why?
Giant Bears and Shopping Carts was originally created in early 2022 and evolved through various weekend workshops and rehearsals from there on. It relies greatly on the ensemble, their collaborative work, and the company's collective urge for social change. 
We often fear what the future might look like, especially when presented with the latest news report, and it is freaking scary! How do we stay sane in these crazy times - or should we just leave everything to become a full-time activist? Giant Bears tries to capture the inner fight between wanting to live one's life, or give it all up to save our future. We're searching for community, connection, and hope.
There is a big focus on the social aspect of this project, and the outreach programme we're planning is in its baby shoes, so no spoilers here. But Giant Bears is supposed to create a conversation - so the FUSE performance will be followed by a panel talk in which the audience is encouraged to participate and share their thoughts and questions.
Where will your money go?
Our minimum target of £500 is to cover the participation fees of the festival and expenses of the cast (travel and food on the day), as well as pay for set and costume. 
Our target of £1,350 will allow us to pay the artists a small reimbursement for their work, as there is a 50 hour rehearsal process involved with this staging.
Any money raised above the target will go towards the future of this project - that is, marketing and venue fees for transfers, and starting our outreach programme. 
In a little more detail, here are the costs involved with bringing the Bears on stage: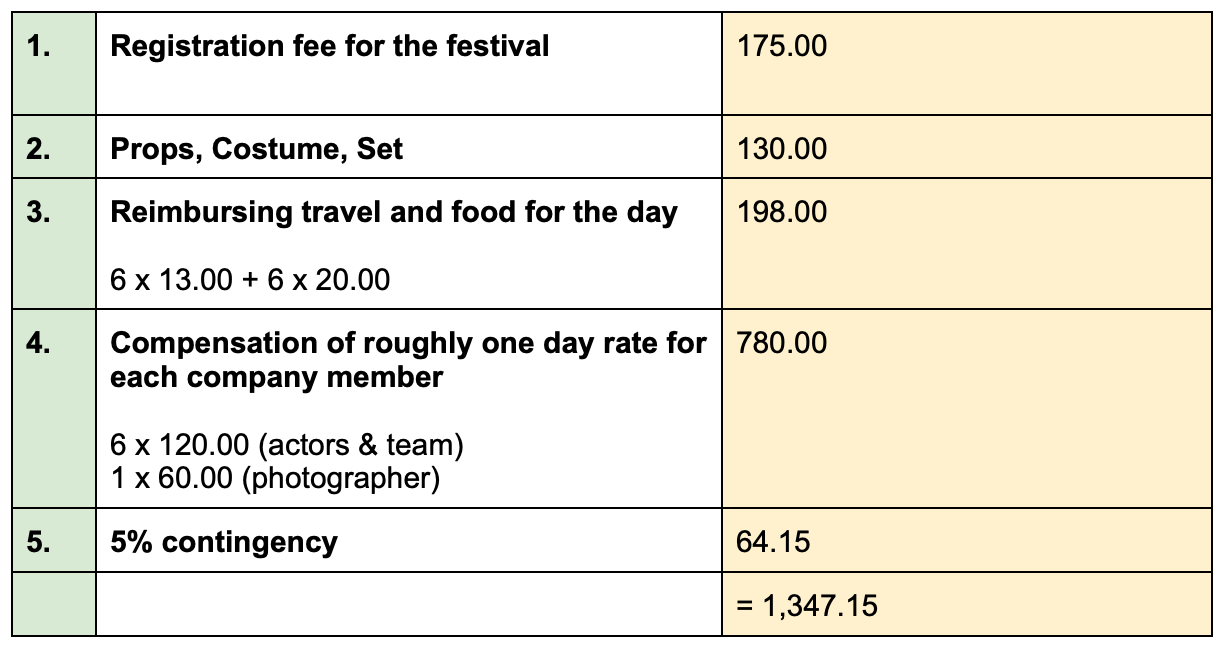 There's some perks for you, too…
Other than helping us bring this passion project to life! Take a look at our rewards on the right - you can look forward to exclusive content, music, and even a rehearsal visit…
Find us here:
Instagram: https://www.instagram.com/claritaeuber/
Twitter: https://twitter.com/claritaeuber
Help us succeed!
If you're not in a position where you can support us by giving money, you can still help! Please share this project with anyone you think would support us.