Supporting our next generation of Human Rights Defenders
HRC 40th Anniversary Scholarship
In celebration of 40 years pioneering the theory and practice of human rights, from the local to the global, we are inviting our community to come together in support of a life-changing Human Rights Scholarship.
With your help, we are seeking to raise at least £10,000 to fund a Masters scholarship. The collective support of our alumni will be a significant catalyst for others to follow in your footsteps and attain an Essex HRC degree, ensuring they fulfil their potential and join our next generation of Human Rights defenders.
About our Human Rights Centre 
The Human Rights Centre at Essex boasts a global reputation for excellence in the promotion of world-leading interdisciplinary human rights education, research and practice.
We influence and set human rights agendas, projecting a powerful voice for change that makes tangible differences around the world.
We are proud to have nurtured a community of alumni who inspire, lead, and advocate for others, actively improving the world we live in.
And at a time when the world is facing so many challenges, especially around human rights, it needs more Essex HRC graduates.
The Scholarship 
All funds raised will go towards a Masters scholarship in Human Rights.
We know this qualification is often key to unlocking a career in the sector. Which is why we are targeting support for those who may otherwise miss out on a Masters degree, owing to their individual circumstances and lack of financial support.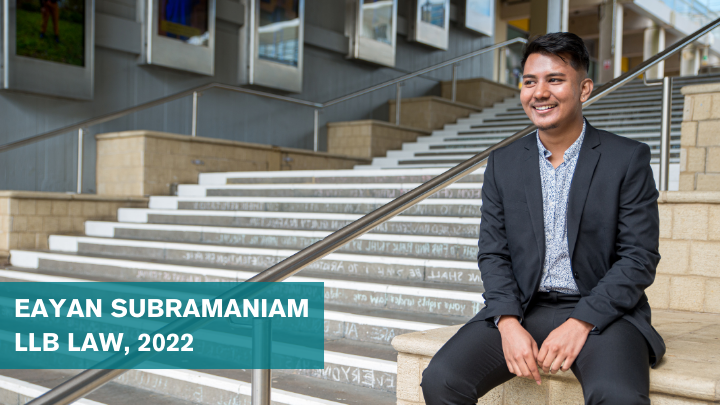 This will help us to support more students like Eayan (pictured), a recent Law and Human Rights scholar, who is about to be admitted as a member into the Bar and is motivated by an ambition to one day provide free legal services to those in need and fulfil his passion for supporting the LGBTQ+ community.
A target of £10,000+ will fund a home-fee or partial International Masters scholarship. If we raise more than this, additional funds will go towards supporting living costs. If we raise less than our target, we will offer a part-scholarship.
Help us succeed!
If you can, please donate. And then share this page with friends, family and fellow supporters of Essex. Together, our HRC community will ensure we continue to do amazing things now and in the future!