Help us enter 2 mixed teams into the upcoming Freshers Championships
A short summary of our project
We are raising funds to cover the travel costs for 2 mixed teams to get to the British Dodgeball University Championships.
The University Freshers Championships is a tournament where mixed teams (3 males and 3 females) of 1st year students from all the Universities in the United Kingdom compete.
We are looking to take 2 teams with substitutes (14 players and 1 student coach) to the tournament.
who we are
We are the University of Essex Dodgeball Club, we started this year and are looking to develop and grow our sports club.
our story
In October 2019 we had our first training session and welcomed many new players and social members to our club.
We compete in the British Dodgeball University Leagues and enter tournaments and competitions throughout the year.
Our vision is to become one of the best sports clubs at the University of Essex and one of the most successful dodgeball clubs among all British Universities. Events such as the freshers championships help us achieve these long term goals by giving players competitive match experience. 
Where will the money go?
We will spend the funds raised to cover return minibus travel costs of 2 teams to the Freshers Championships (£350)
The minimum we have set for this project to go ahead is £240 (70% of our ultimate goal)
Should this project receive only the minimum target, we will cover the remaining costs using funds generated from club membership fees.
The entry fee for the Freshers Championships will be paid for using our club budget.
Any extra funds raised will go towards essential club cost such as future competition entry fees or equipment costs (British Dodgeball official match balls).
Images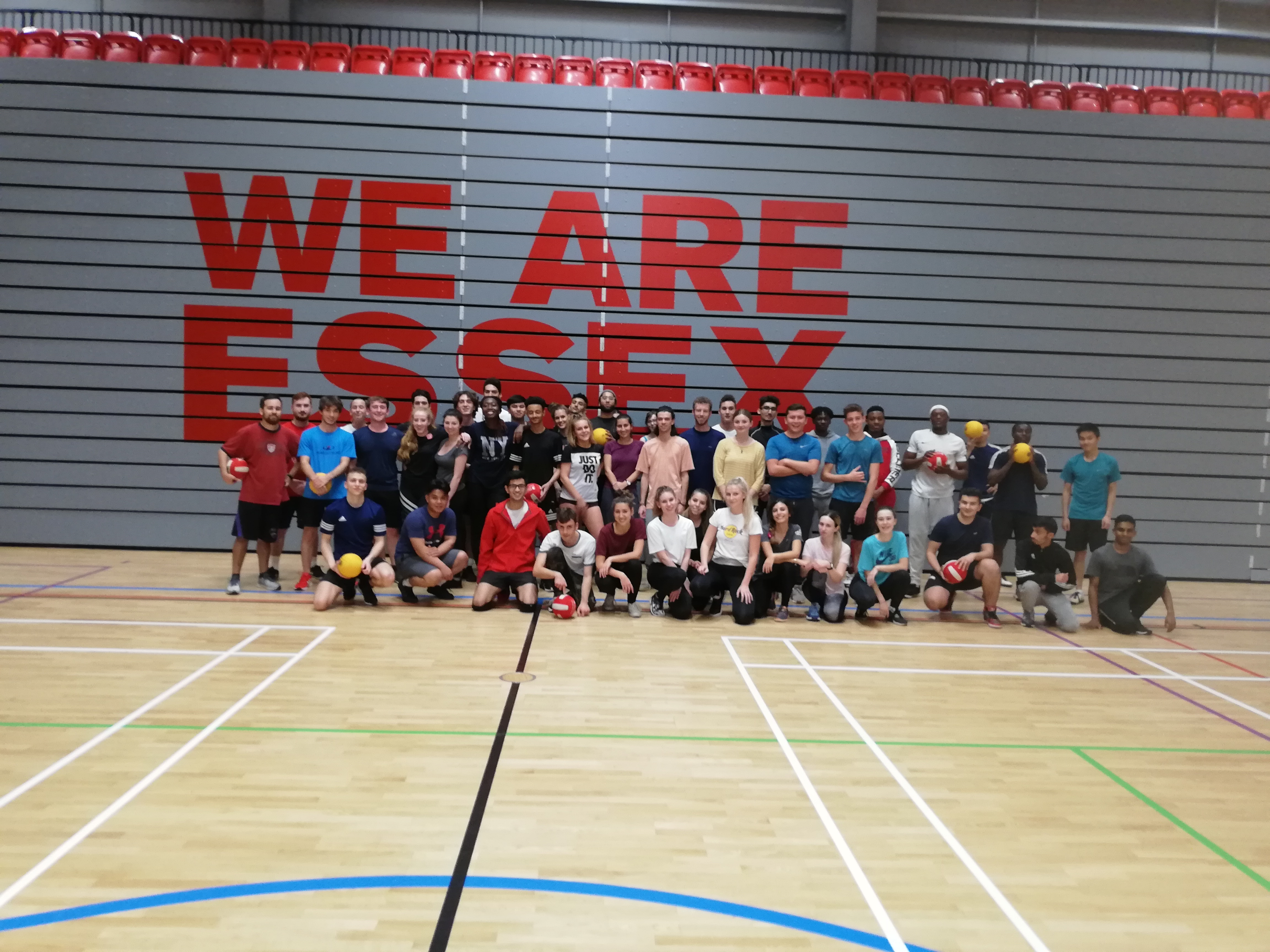 Rewards
Check out the rewards section to see how we can thank you for supporting the dodgeball club.
Find us here
https://www.instagram.com/essexlionsdodgeball/
https://www.facebook.com/EssexLionsDodgeball
https://www.essexstudent.com/dodgeball/
Help us succeed!
No matter how small the donation, it will really help shape and improve our team.
Please share this project if you can and remember, you're always welcome at the dodgeball club!