It takes a village to raise a child! Every child deserves a good education, confidence & fun
summary of BEYOND BLACKK
Beyond Blackk is aiming to raise £1,500 to run our FREE 3-in-1 Mentoring Scheme which will help to close the attainment gap between African – Caribbean primary school children from low socioeconomic households and their peers.
Who arE WE?
We are a team of African individuals who have identified falls within the education system and want to do our part create change.
why this story?
The Education in England Annual Report 2020 found that the "most striking changes" have been a widening of the attainment gap in primary schools by 3 months (77%) for pupils from a Black Background and by 4.4 (68%) for Black Caribbean and is likely to have increased due to COVID-19. Studies have shown contributing factors are due to, socio-economic disadvantage, lack of role models, lack of targeted support and cultural & identity issues. Through our mentoring scheme we hope to close the gap.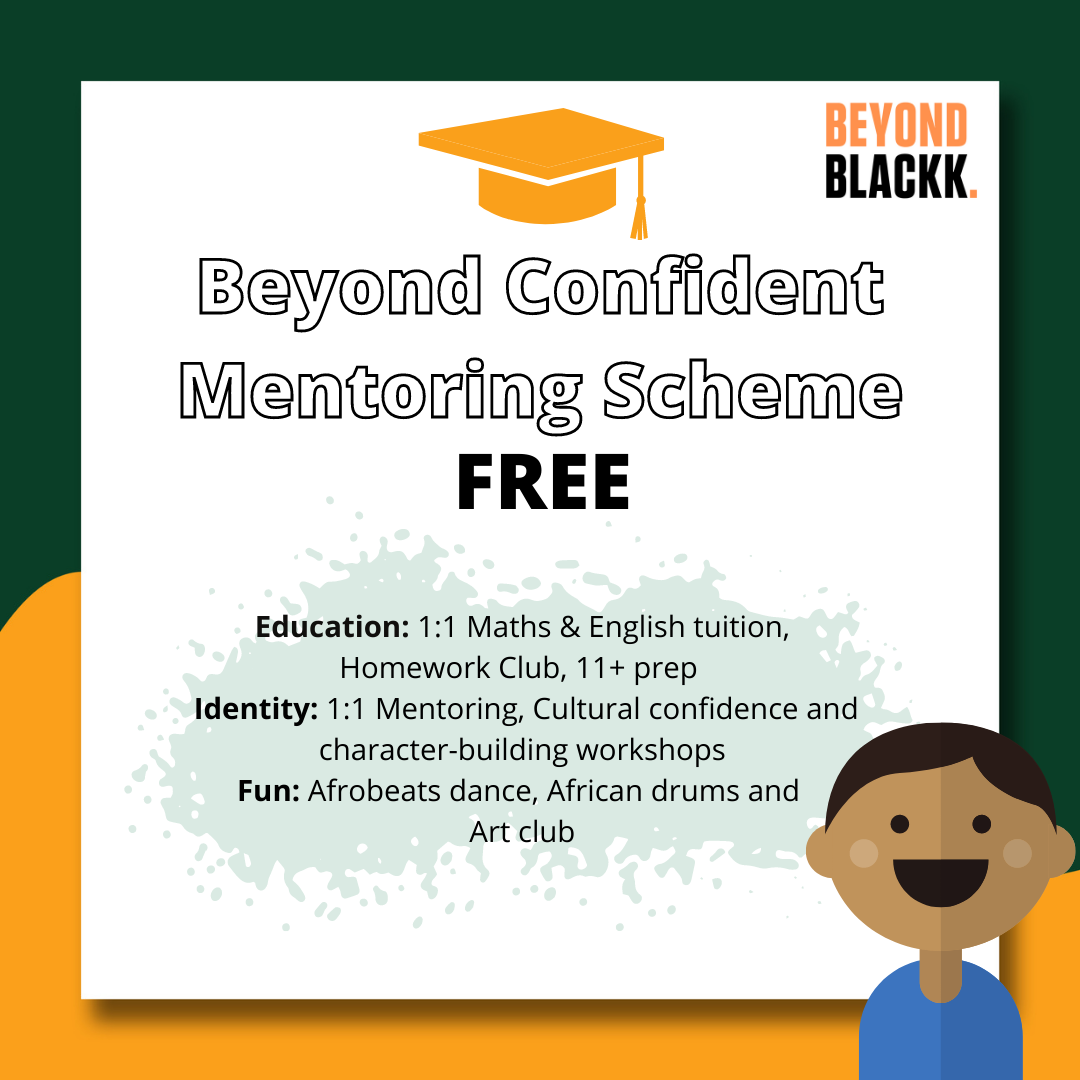 Our Story
We have recognised being successful goes beyond good academic grades but also being confident in your identity, ability and seeing yourself as an asset. That is why, our Beyond Confident Mentoring Scheme has 3 components – Education, Identity and Fun. By providing weekly 1 to 1 Maths & English tuition, homework club and Drop – in workshops; we aim to improve the educational achievement and experience of African – Caribbean children.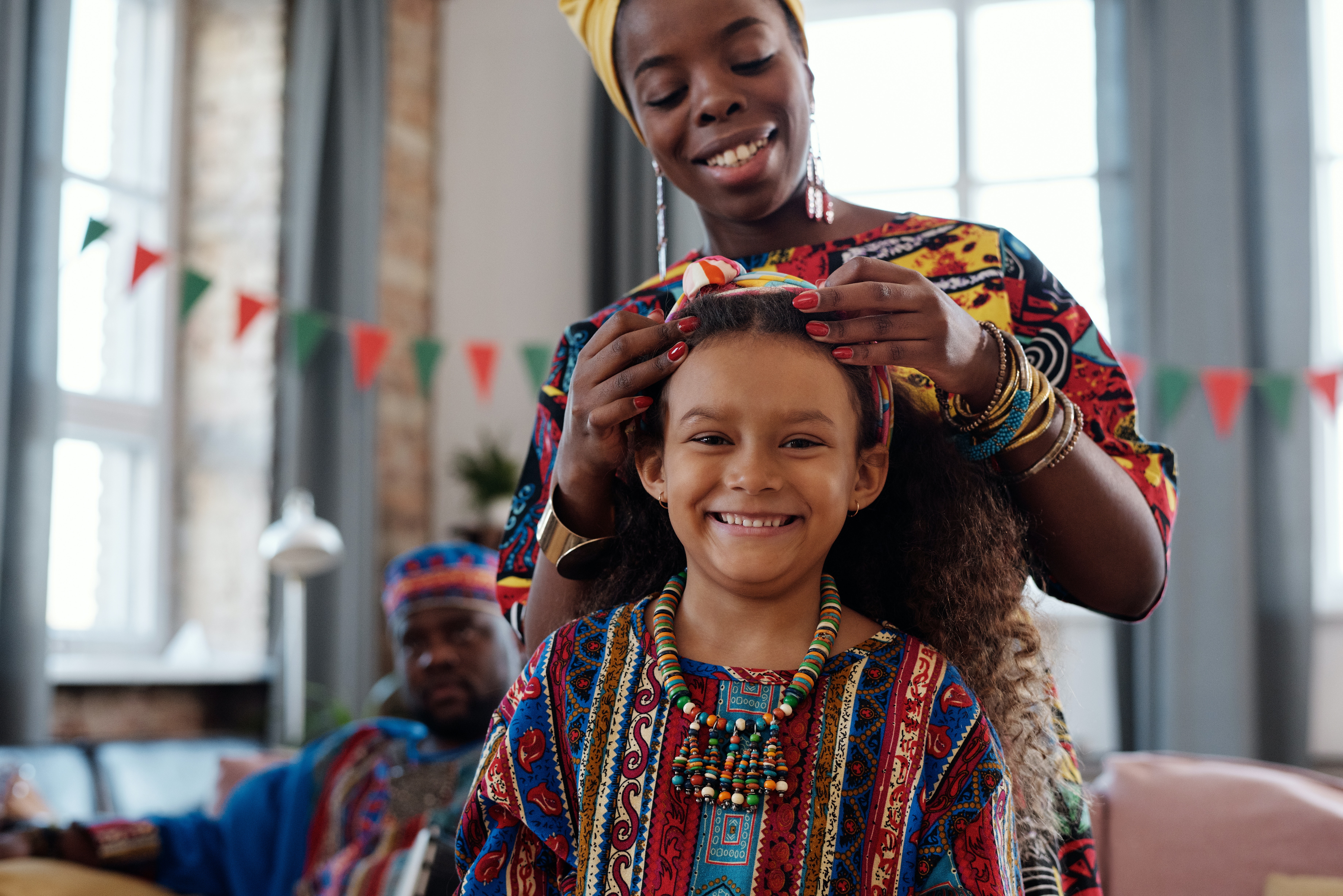 Each child will be paired with a mentor who will also act as a tutor and be a positive role model. We want to provide each child with a support system and safe haven where they feel comfortable to develop their own identity. Through providing opportunities for enrichment and self-care in 1 to 1 mentoring sessions and our group identity sessions. We will focus on black British history, character building and goal setting, with the aim to raise pupil's cultural confidence, aspirations and overall performance.
We also want to provide enjoyable activities outside the classroom to help the children build social skills, self-esteem, stay healthy, mentally, emotionally and physically. Through providing extra-curricular activities such as African drum lessons, Art club and Afrobeat dance classes.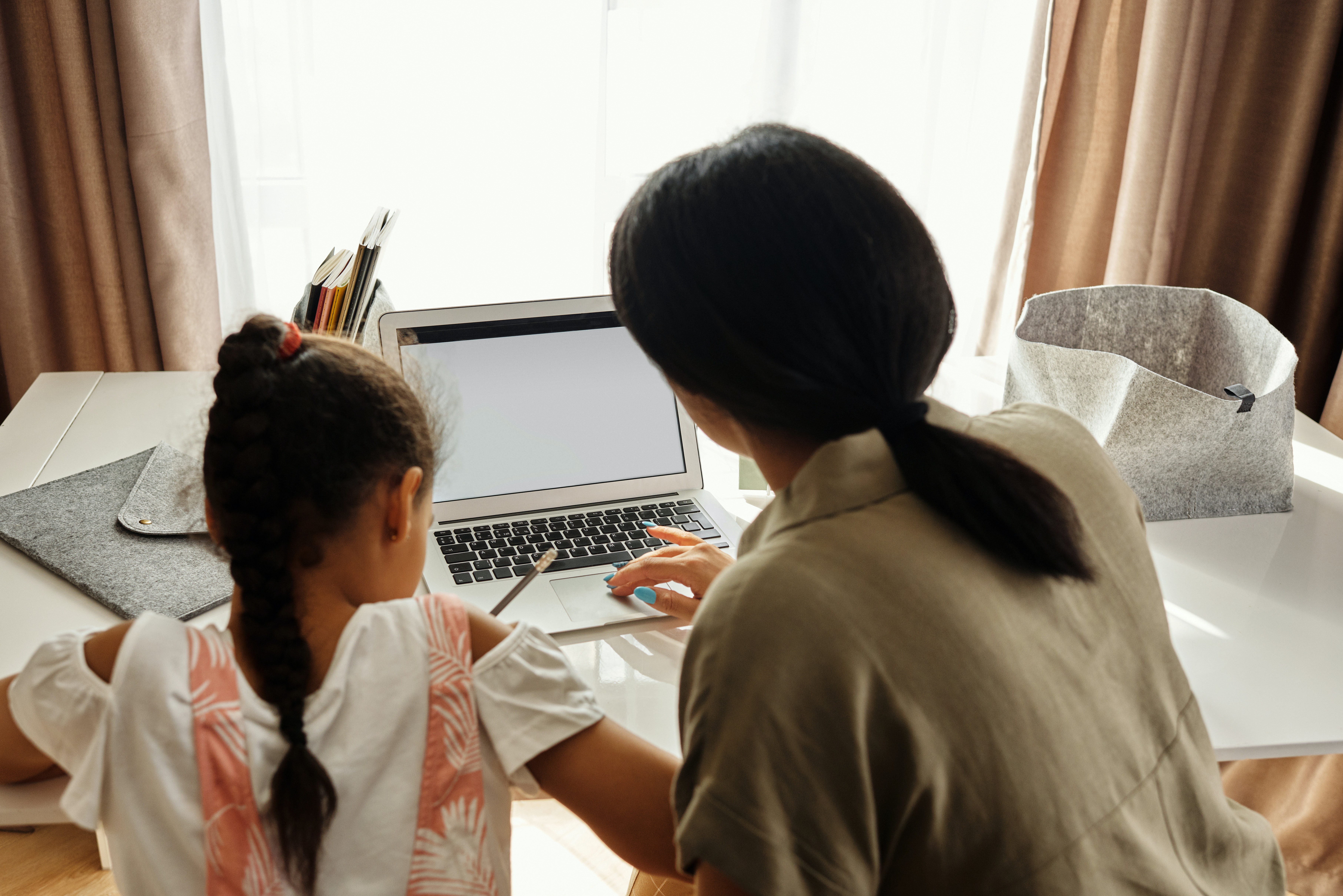 As black British individuals of African descent and being surrounded by people who did not look like us or share a similar culture within our educational experience, it was not always easy to be confident in our identities and heritage. Over the years, we have recognised the beauty in taking pride in our identity and heritage/ We want to mentor children through their educational journey from an early age so they are confident in their own identity, grow to be bold and dream big! We want to equip the next generation of leaders to be well rounded individuals – intelligent, confident and talented.
Our ethos is "it takes a village to raise a kid", we value the effort of the community to make our project possible. Donating to this project will mean contributing to bettering the prospects of a child's future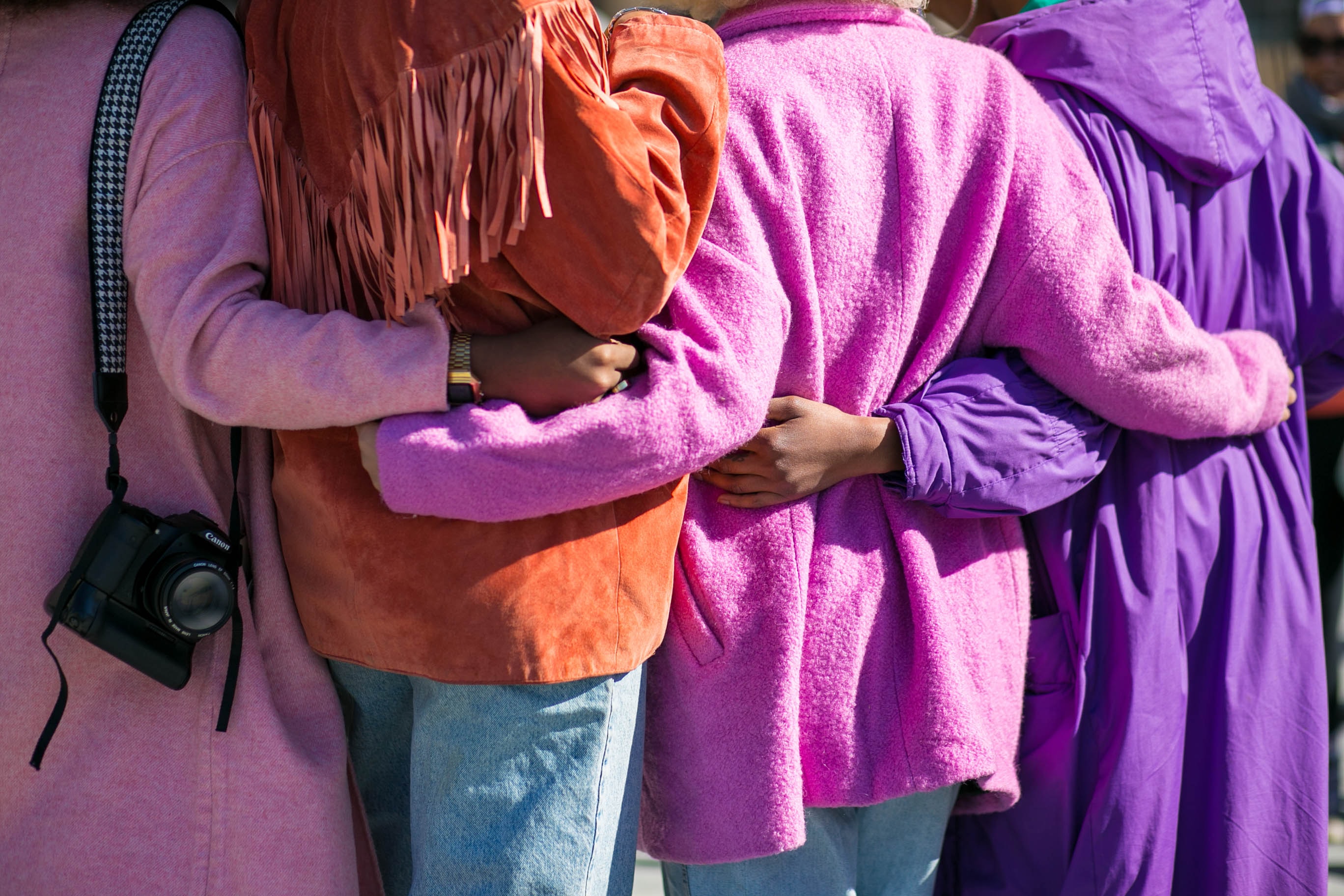 Where will the money go?
The funding raised will go towards educational, enrichment and extra-curricular resources such as:
• DBS Checks £40 per person (£400)
• Virtual Platform £60
• Maths Guides (£100)
• English Guides (£100)
• Reading books (£150)
• African drums (£180)
• African drums instructors  (£200)
• Art resources £200
- Paints
- Paintbrushes
- Arts & Craft
- Colouring pencils
- Coloured paper
- Apron
• Snacks (children) (£110)
- Juice
- Healthy snack
The more funds raised the more children we can take onto our mentoring scheme.
Rewards
We have a brilliant and wide variety of different sort of rewards, from 'thank you poster', to raffle entries to goodie bags to thank everyone who donates, whatever the amount you might give. Check them out.
Find us here
We will update our social media platforms weekly to keep all supporters in the loop on the progress of our project.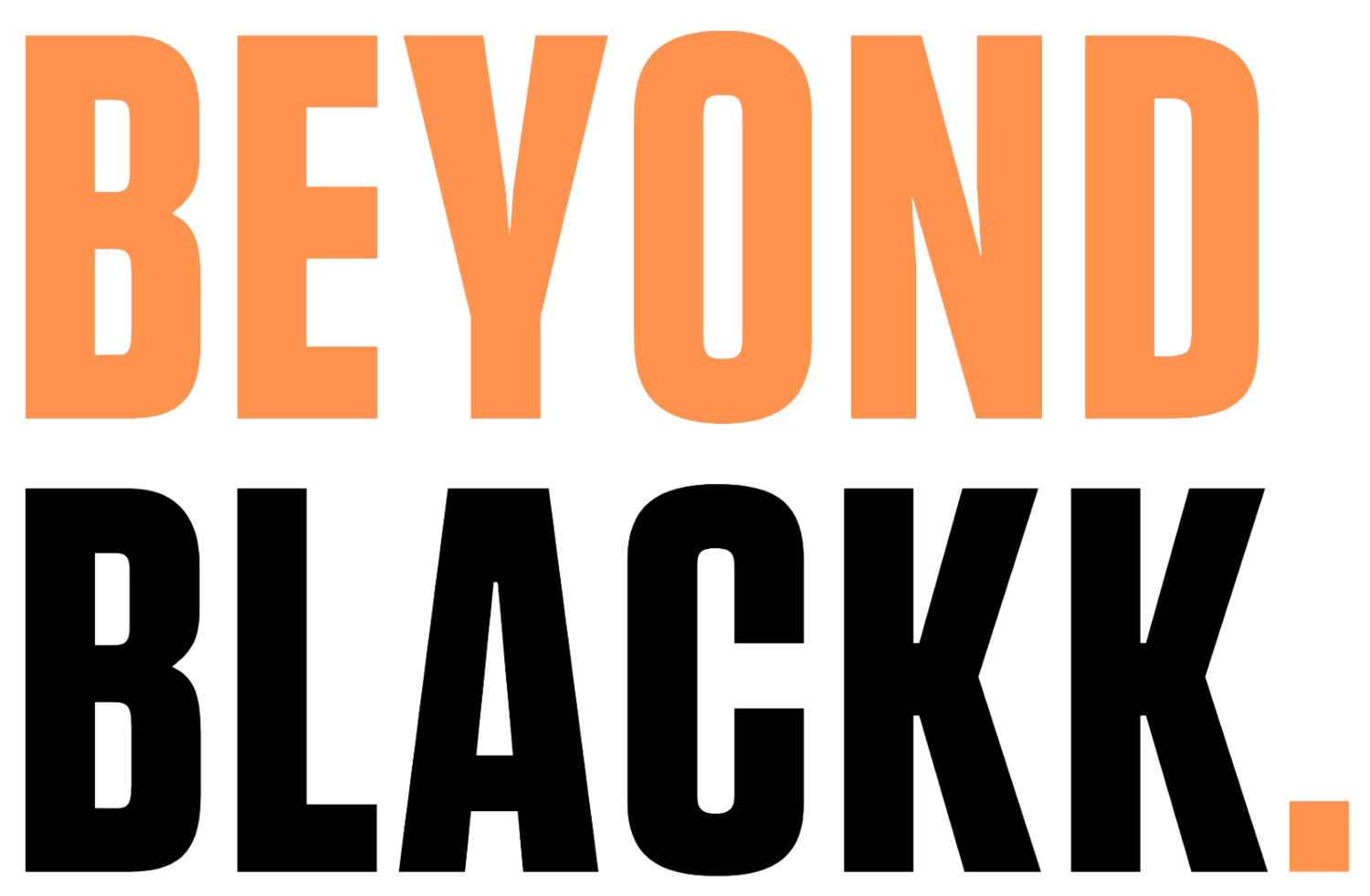 Email: info@beyondblackk.co.uk
Follow us to find out how we're doing:
Instagram: Beyondblackk
Twitter: Beyondblackk
Facebook: Beyond black
You don't need to give money to help us succeed!
Please share this project with anyone you think would support us – on Twitter, Facebook, LinkedIn, by email, telephone or on your blog.
Help us succeed!
In fact, share it with everyone you know, as we believe it takes a community to raise a kid, and the more people who know about it, the more likely we are to make this a success and help do our part in raising the next generation of leaders.
And we know we said you don't need to give money to help us, but we'd love it if you did!
Please sponsor us and help make this possible and change the prospects of a child's future for the better.